2020: What Will Be Remembered?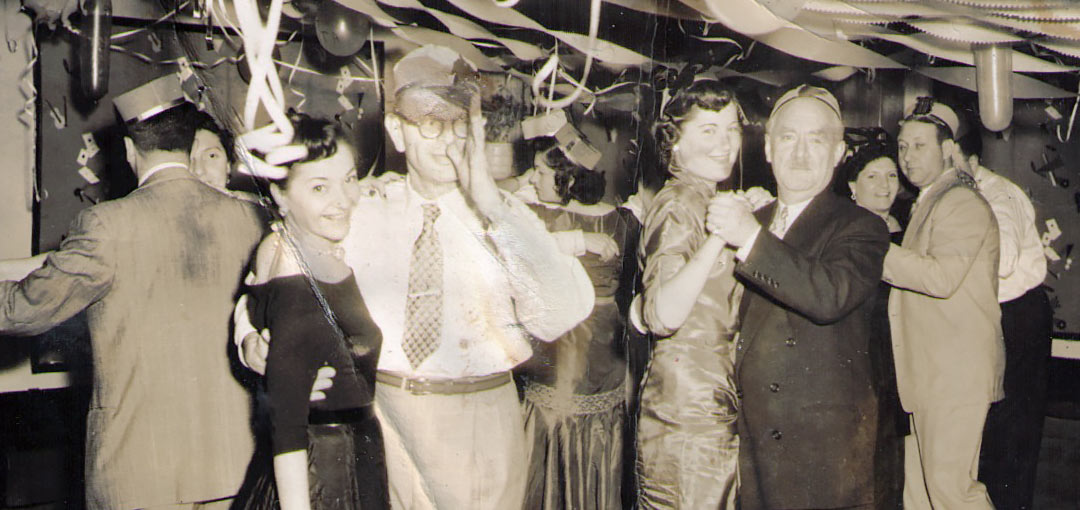 As genealogists we always have the word "legacy" in the back of our minds. What will the legacy of our family be? What has it been in the past? What will be remembered about us and our work here on earth 50 years from now, 100 years from now, or more? Will our descendants, many generations from now, remember us? Will they know much about us? I suppose that is one goal of genealogy—that generations from now people will remember something about us and respect the lives we led.
485 years ago a fellow named Gebhart Hagenbuch lived in what is now called Switzerland, north of the present city of Zürich, in the area of a small village with the same name, Hagenbuch. Gebhart's grandson, Hans Hagenbuch, was born in 1620. That same year the Treaty of Ulm was signed. This was a monumental event which united the Protestant states under King Frederick I, the Elector of the Palatinate (Germany), which was also known as the Rheinland-Pfalz. Without going into too much detail, the Thirty Years' War soon followed, a struggle between Catholic states and Protestant states. It ended in 1648 with the Protestant states ruled by Frederick's son, Charles I Louis, the new Elector of the Palatinate.
348 years ago, in the year 1652, Hans Hagenbuch decided to move with his family to the Duchy of Württemberg near what is now an area just north of Stuttgart, Germany, which is located in the Rheinland-Pfalz. Although "religious reasons" are often given for this and other family migrations during this time, we really aren't sure about this. However, it is curious that only a few years after peace came to that area under the Elector Charles I Louis, Hans Hagenbuch moved to this stronghold of Lutheranism.
305 years ago, in the year 1715, a great grandson of Hans was born. He is a man who we know quite a lot about, who has become the subject of much research, writings, and suppositions, and who produced thousands of descendants: Andreas Hagenbuch. We descendants of Andreas may remember the year 1715 for this reason. However, others remember it as the year of the second Jacobite uprising in Scotland, when the Stuart family attempted to take back the English throne from their Hanoverian cousin, King George I, who was also related to the Elector Charles I Louis mentioned above. Yes, it is confusing.
Probably the most monumental year—the year that we Hagenbuch historians remember most—is 1737, which was 283 years ago! In October of that year, Andreas, his wife Magdalena, and his son Henry landed in America. For us, this is the year that started it all. It is when we became Americans and ever since have been woven into the tapestry of the "land of the free and home of the brave." Interestingly enough, the year 1737 is well-known in Pennsylvania history as the year of the infamous Walking Purchase with the Delaware Indians. In the purchase, the Penn family fraudulently acquired over 1 million acres of land from the Delaware, land that was located very close to Andreas' homestead in Berks County! It is thought that the aftermath of the Walking Purchase may have had an impact on Andreas' relationship with the Delaware Indians.
As we look into the year 2020, we ask: what happened on certain anniversary years?
200 years ago in 1820 the president was James Monroe. The Missouri Compromise became law which prohibited slavery north of the 36°30′ parallel except for in Missouri which was admitted as a slave state. Maine was then admitted to the Union as a free state. This political move would be one more fly in the ointment leading to the American Civil War.
And, what of our own family history? On March 21, 1820 Sarah Reichelderfer was born in Albany Township, Berks County, Pennsylvania. Her grandmother was Anna Elizabeth (Hagenbuch) Reichelderfer, daughter of Andreas. Also born in 1820 was George Beam who was married to Caroline Hagenbuch whose grandfather was John (b. 1763)—the youngest son of Andreas. In 1869, George and Caroline (Hagenbuch) Beam owned an apothecary shop in Berwick, Pennsylvania. They moved to Iowa around 1878 and then to Illinois a few years later.
100 years ago was 1920 which some historians refer to as "the year that made the decade roar." The League of Nations was established but ceased to exist 26 years later. The 18th Amendment was passed which prohibited alcohol and had a far reaching impact which is probably still felt today. Most importantly, the 19th Amendment was passed which allowed women to vote. No other year in American history has seen two amendments passed. These two amendments had a huge impact on our country.
The year 1920 was important to our family's history too. Searching through the Hagenbuch records, several people pop up as being born or having died in that year. Clyde Hagenbuch, a descendant of Andreas' son Michael (b. 1746) was born in Montour County, Pennsylvania on January 20th. Girard Hagenbuch, a descendant of Andreas' youngest son John (b. 1763) died on October 10th in Spokane, Washington. Irene Faus was born on March 15th in Ohio and later married Homer Hagenbuch who is a descendant of Michael (b.1746). Although the Faus family lived in Lycoming County, Pennsylvania, they were visiting relatives in Ohio when Irene decided it was time to meet her Mommy and Daddy face to face!
Though not from the year 1920, I recently found a New Year's photograph taken in the wee hours of January 1, 1960. After an evening of festivities spent ringing in the new year at the Indian Run Social Club outside Danville, Pennsylvania, someone took a photo of me sitting on our kitchen table in the farmhouse. I am wearing a paper party hat with streamers draped on me. My sister Barbara is laughing at me and probably is the one who decorated me with the streamers! This image captured 60 years ago brought back wonderful memories of that social club where my family attended parties and dances.
As a new year begins, we tend to remember the good and bad times. There will be parties on December 31, 2019 and parties on Jan. 1, 2020, all in celebration of looking back and looking forward. Historians and genealogists will not forget the past. But, hopes and dreams are based on looking forward. We look forward to new family births to add more leaves to the family tree. We look forward to the family reunion planned for June 20, 2020 at St. John's Lutheran Church here in central Pennsylvania. And, we look forward to forging new relationships with relatives who we have not yet met and with those who we are discovering through research.
Let's make 2020 a year of fond memories to look back on. Happy New Year from your Hagenbuch genealogists, Mark and Andrew.