Our Kistler Cousins: a Teacher and a Daughter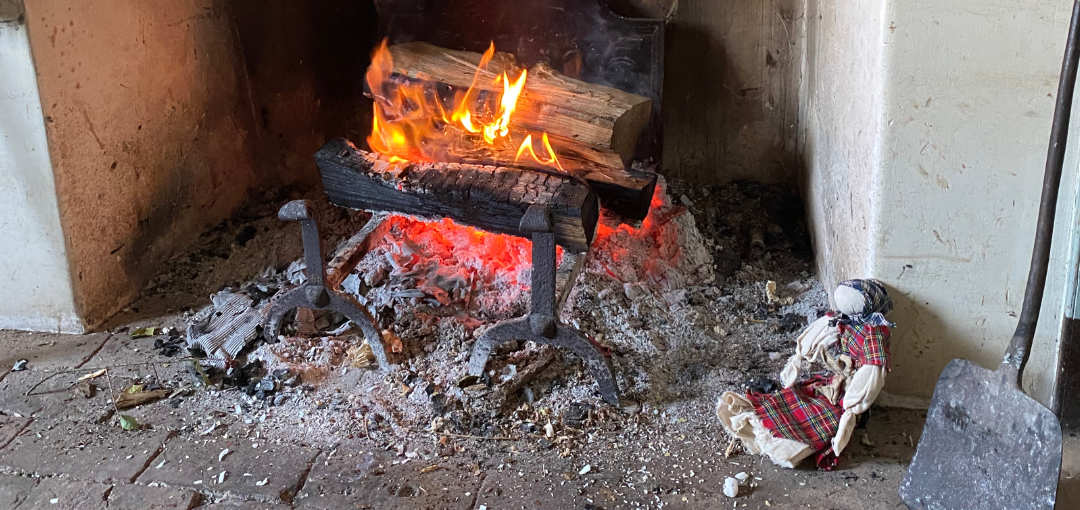 The impetus behind me deciding to write about our Kistler family occurred over a month ago. I was thinking about people I knew from my experiences here in northern York County, Pennsylvania when I served as elementary principal. All three of our children had Ned Kistler as a biology teacher at the high school. Ned was sort of a local legend—tough, jovial, and well-liked by both students, teachers, parents, and administrators. Ned enjoyed teaching so much that he kept at it for many years past his retirement age.
I did a quick search on Ned's ancestry and found that his Perry County, PA family traced back to Albany Township, Berks County, PA. This is the same place where Jacob Michael Kistler (b. 1751) married Andreas Hagenbuch's (b. 1715) daughter, Christina (b. 1759). Ned's 3rd great grandfather, Abraham (b. 1761), seems to have been a brother to Jacob Kistler (b. 1715). Although there was no blood relation, it would mean that my three children—Andrew, Katie and Julie—who had Ned as a teacher, shared another connection with Ned. His 3d great grandfather, Abraham, was a brother to their 5th great uncle through marriage. Really, it's not all that confusing!
It was this connection that got me sleuthing like Sherlock Holmes to find out more about the Kistlers, so they could be added to our online family tree in Beechroots. It also got me thinking about Andreas' daughter, Christina, and her life with Jacob Kistler. Christina was born in September of 1759 when her father Andreas was 44 years old. Andreas and his second wife, Maria Margaretha Friedler, had three more children after Christina was born. But, my genealogist's intuition has me believing that there might have been a very special relationship between Andreas and his daughter Christina.
There is some detailed information written about Jacob Kistler, thanks to several Kistler genealogists. He was confirmed in either 1767 or 1769 by Rev. Daniel Schumacher, who was a pastor acquaintance of Andreas. Schumacher was a "rogue pastor" and has been featured in other articles on this site. Schumacher also baptized and confirmed Christina.
Jacob farmed approximately 126 acres across the Berks County border in Lehigh County, PA. (The Kistler family lands in the Kistler Valley straddled these counties.) He served in the Northamptoon County militia beginning in 1777, similar to Andreas's sons, Michael and Christian, who served in Berks County militias. In 1777, Jacob Kistler and Christina Hagenbuch married. Jacob was 26 years old and Christina was probably 18. According to Kistler genealogists, Jacob is listed in 1787 as having 130 acres of land, three horses, and three cows. His household in the 1790 census consisted of himself, four young males, and three females. Findagrave suggests the children for Jacob and Christina in 1790 were as follows: Catherine (b. 1778), Andreas (b. 1779), Phillip (b. 1781), Maria Magdalena (b. 1787) and Daniel (b. 1790). These names match the census numbers.
My research of the 1800 census shows that including Jacob and Christina there were seven household members. This accounts for five children: Andreas, Phillip, Maria Magdalena, Daniel, and Michael (b. 1792). Eldest child, Catherine, is missing from the count as she had left and was married in January of 1800 to Jacob Bailey. In time, another son, Johannes, would be born in 1802, for a total of seven children born to Jacob and Christina (Hagenbuch) Kistler between 1778 and 1802.
Andreas Hagenbuch died in 1785, when Christina (Hagenbuch) Kistler was 26 years old. In his will, he treated Christina the same as his daughters Anna Elizabeth and Anna Margaretha, willing all three of them 100 pounds plus some linen goods. The eldest daughter, Catherina, received 50 pounds plus the 6 pounds, 11 shillings which she owed her father. The second daughter, Anna Maria, also received 50 pounds plus what she owed her debts: 10 pounds, 5 shillings. Yet, neither of them received any linen goods. Finally, two of his daughters, Anna Barbara and Maria Magdalena, were given extra money because of circumstances discussed in a previous articles. Anna Barbara was probably unmarried and Maria Magdalena had some sort of eye problem. So, might Christina really have been a favored daughter of Andreas as I hinted at the beginning of this article?
Remember, this is a genealogist's intuition, and it has more to do with who Christina married instead of how she was treated in Andreas's will. The Kistler family settled in the same locale as Andreas, the year before he arrived at his first homestead in 1738. The Hagenbuchs and Kistlers shared the reputation of being early families in the Allemangel, of being not only Lutheran but also aligned with the beliefs of Rev. Daniel Schumacher, and both families were early American patriots, landowners, and businessmen. Andreas certainly saw Christina's 1777 marriage to Jacob Kistler as a good match.
One other detail stands out clear as clear can be. All of Jacob's and Christina's children, except one, are named after her Hagenbuch family: Catherine for Christina's eldest sister, Catherina; Andreas for Christina's father; Phillip Jacob for her uncle Phillip Jacob (b. 1725); Maria Magdalena for her sister; Michael for her brother Michael (b. 1746), and Johannes for her youngest brother John (b. 1763). Jacob and Christina's son, Daniel, has a name that does appear connected to any family members. There always has to be some mystery! But to be fair, the names of Michael and Johannes are also Kistler family names, and there may a namesake for Daniel on that side of the family.
Jacob Michael Kistler, beloved husband of Christina Hagenbuch, died in 1811. Christina died in 1823. They are buried in the cemetery at the Jerusalem "Red" Church at Stony Run, Berks County. Their children went on to people the area and other places with the Kistler-Hagenbuch connection. Catherine (b. 1778, d. 1840) married Jacob Bailey; they moved to Mahoning County, Ohio where they raised six children. Eldest son Andreas Kistler was born in 1779 and died as a boy; his baptismal sponsors were his grandparents, Andreas and Maria Margaretha (Friedler) Hagenbuch. Phillip Jacob Kistler (b. 1781, d. 1850) married Maria Friesz, and they raised their one daughter Lydia in the Kistler Valley. Maria Magdalena Kistler (b. 1787, d. 1822) married Johan Hoppes and possibly had 10 children; their final resting place is in Schuylkill County, PA. Daniel Kistler (b. 1790, d. 1856) married Catherina Brobst and was the subject of a previous article. Michael Kistler (b. 1792, d. 1872) married Mary Magdalena Brobst; they had 12 children and were also mentioned in a previous article. The youngest child, Johannes Kistler (b. 1802, d. 1864) was married to Susanna Jacob, and they lived in the Kistler Valley area with their four children.
Along with so many other families associated and allied through marriage with our early Hagenbuchs, the Kistlers were important and reputable. I can visualize Andreas doting on his young daughter, Christina, as she played with her doll by the fireplace in their Albany Township home. I can see Christina giving her father that special peck on the cheek after he compliments her for making him a cake or a pie. I can imagine Andreas and wife, Maria Margaretha, giving their blessing to Christina as she marries Jacob Kistler. These visuals are what brings our family history to life and creates our heritage.
Thanks to the Kistler family and the connections we continue to share, like when a teacher—Ned Kistler—stood in front of three Hagenbuch children and taught them high school biology.