Stuck on Charles W. Hagenbaugh, Part 1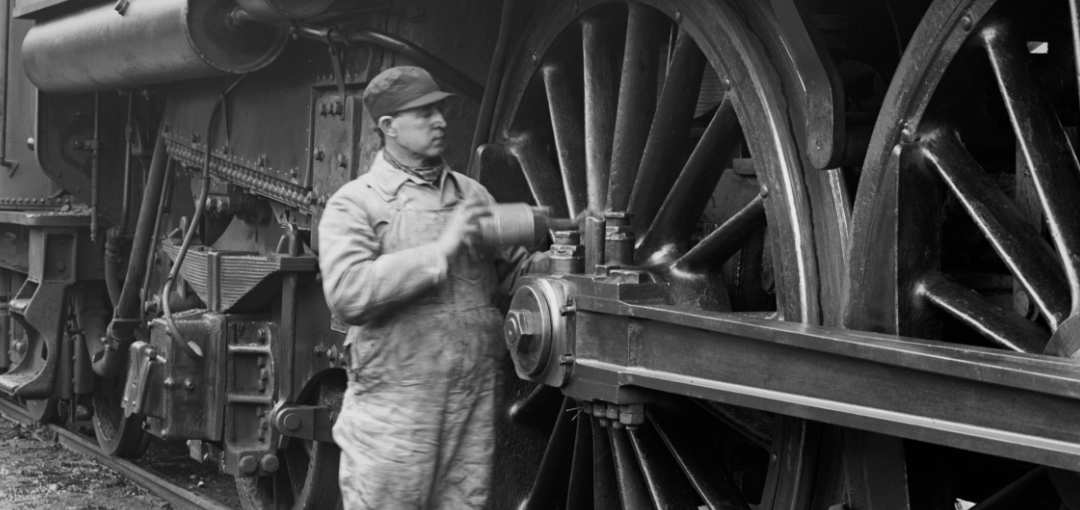 Right now I am stuck on Charles W. Hagenbaugh—not in the romantic sense—but definitely in a genealogical way! I cannot find enough evidence to be certain of where to place him on our Hagenbuch family tree. Sure, I have found plenty of information about his life and death. But, when it comes to his earliest years, I am coming up empty handed, leading to hours of obsessive wondering and the sinking feeling that I am just spinning my wheels.
I first stumbled upon Charles last year, while mapping the movements of our Hagenbuch ancestors. He was listed on the 1900 census as a resident of Montana who was born in Michigan. At that time, I didn't know anything else about him and incorrectly assumed finding more would be pretty straightforward. How wrong I was!
It's not like I don't have an educated guess or two about where he belongs on our family tree. I do. Nevertheless, I remain frustrated by the lack of proof to support my assumptions. But I am getting ahead of myself.
Typically, a person's life story is told from start to finish. This two part series will take a different approach. Since significantly more is known about the end of Charles' life than the beginning, we will work backwards from his later life and death to the year of his birth and his uncertain family of origin.
Charles W. Hagenbaugh died suddenly on May 31, 1913 in San Francisco, California. A 1913 city directory reveals that he was living with his wife at 2523 Lombard Street in the Marina District. Charles was working as an assistant engineer at the Army hospital and helped to maintain the facility's power station. He was employed as a civilian within the Quartermaster Corps. The following appeared in The San Francisco Examiner the day after he died:
C. W. Hagenbaugh, engineer in the power house at the Letterman General Hospital, and a thirty-second degree mason, dropped dead from heart trouble while attending to his duties in the power plant early yesterday morning. When he reported on for duty in the evening he complained of an oppressive feeling to John Turgy, his assistant. A short time later, Turgy heard him give a groan and saw Hagenbaugh fall over dead.

Hagenbaugh was fifty years old and was married. He had been on duty at the Letterman General Hospital for several years. The funeral will take place under the auspices of the Masons and interment will be in the National Cemetery Tuesday.
As described above, Charles was buried in the San Francisco National Cemetery overlooking the Golden Gate Bridge. The records for J. S. Godeau Funeral Home list his full name as Charles William Hagenbaugh and include that he was born in Ohio on February 27, 1862. They also mention the name of his widow, Albertina Hagenbaugh.
Census research shows that Albertina was born in July of 1875 in Germany. The year after Charles died, she relocated to Los Angeles, CA and, five years after that, married Everton F. Malott (b. 1880) on October 3, 1919. The 1920 and 1930 census show that the couple did not have any children. Albertina died on March 23, 1937. Curiously, her gravestone notes her birth year as 1879, suggesting that she lied about her age to either her first or second husband. More about that will be discussed shortly.
Charles and Albertina moved to San Francisco in 1911. They did not have any children. Previous to this, they lived in Havre, Montana, where Charles was employed as an engineer at Fort Assinniboine. The fort played a minor role during the American Indian Wars of the late 1800s and was built to discourage Sioux attacks from Canada. By 1911, it was no longer needed and closed.
It seems Charles was injured while working at Fort Assinniboine, according to an article published on October 2, 1909 in the Army and Navy Journal:
Mr. Charles Hagenbaugh, the post engineer, was injured Friday evening in a peculiar manner. A night maneuver was on the convoy and attack of a wagon train. Mr. Hagenbaugh was en route from Havre to the post in his automobile and reached Beaver Creek bridge just as two units in the problem came into contact. In trying to avoid running over a soldier, the automobile struck the guard rail of the bridge, turned over, and fell to the creek with Hagenbaugh beneath. He is in the hospital with his injury diagnosed as a triple fracture of the leg.
Besides working at the fort, Charles had a side business. A newspaper clipping from the July 27, 1904 edition of the Havre Herald describes this:
Zirbes & Hagenbaugh threw open the doors of their bowling alley and billiard and pool room to the public Tuesday evening. Every convenience was found in their spacious emporium and the patrons and visitors passed an evening of genuine enjoyment.
Charles and Albertina came to Montana in 1899. Prior to this, they were living in Saint Paul, Minnesota at 206 Carroll Street—a detail that will become important in next part of this series. Charles W. Hagenbaugh married his wife, Albertina Tepper, on March 25, 1895 in the city.
Census records from 1895, 1900, and 1910 suggest that Albertina was born sometime between 1872 and 1875. Although, as mentioned earlier, her gravestone along with the 1920 and 1930 censuses show that she was born in 1879. One explanation for the discrepancy is that Albertina concealed her true age from her second husband, Everton Malott, so he wouldn't know she was five to eight years his senior.
While living in Minnesota, Charles worked as a power plant engineer in the ten-story building that headquartered the Saint Paul Globe, the city's most prominent newspaper. In September of 1895, when the National Association of Stationary Engineers held a convention in Saint Paul, the Globe ran the following piece about Charles:
Other popular members of the Minnesota No. 7 in addition to those mentioned in the Globe yesterday are Mr. C. W. Hagenbaugh, one of Mr. Dunn's assistants, is also a member of No. 7. He has been associated with his present chief ever since the latter assumed charge of the Globe building. Previous to that time Mr. Hagenbaugh was engineer upon the Fort Wayne railroad and upon the lines of several Northwestern companies. In scrutinizing two rails and his watch and eluding the massacre of red cows he passed nine years of rapid responsibility. He also belonged to the brotherhood and was one of the charter members of the local association.
The above reveals that Charles worked as a railroad engineer for around nine years, prior to the time his boss, Mr. Dunn, took charge. Research shows that C. C. Dunn started the position in 1891, meaning that Charles Hagenbaugh was employed as a railroad engineer from about 1882 to 1891. The Fort Wayne Railroad, where he worked, included lines in eastern Indiana near the Ohio border and ran trains into neighboring states to the north and west.
During these years, Charles' work as a railroad engineer may have taken him as far as Montana. On October 10, 1889 the Independent, a newspaper in Helena, MT, advertised that a letter addressed to "C. Hagenbaugh" was awaiting pickup at the post office. Two years before this, the 1887 city directory for Fort Wayne, Indiana listed that Charles was living at the Windsor Hotel and working as a locomotive fireman, a person who manages the boiler on a steam engine.
Unfortunately, the search for Charles W. Hagenbaugh's whereabouts before the 1880s has only yielded dead ends. While some sources note that he was born in Michigan, others list Ohio. An exhaustive search of the 1870 and 1880 censuses for both states has turned up nothing, almost as if he didn't exist. Yet, we know he did and that he was born on February 27, 1862. We also know that his father was born in Pennsylvania—a fact consistently reported on different censuses which supports the belief that he is a descendant of Andreas Hagenbuch (b. 1715).
The second part in this series will revisit key information about Charles' life, analyze it in greater detail, and finally draw some conclusions about where he may belong on our Hagenbuch family tree.