Christian Hagenbuch's Distillery Becomes Spengler Preserve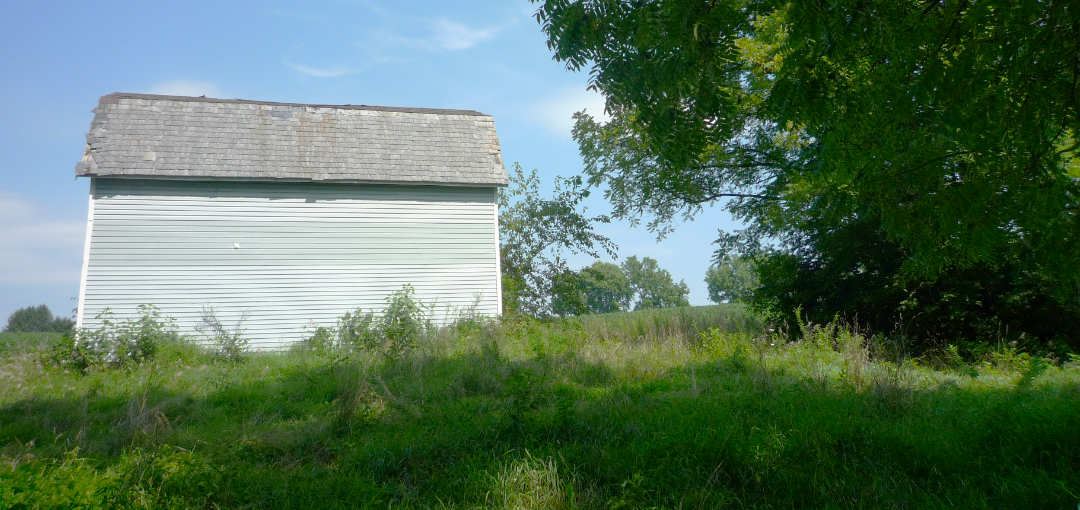 In late 2021, Northampton County acquired 112 acres of land along Nor-Bath Boulevard (Route 329) in East Allen Township, Pennsylvania. The property, purchased from the Spengler family, was added to the county's park system and includes farm fields, fence rows, and natural springs. Dubbed "Spengler Preserve," the park also holds significance for the Hagenbuch family—it was once the site of Christian Hagenbuch's distillery. See a map of Spengler Preserve.
The story of the property begins in 1738 when entrepreneur and land speculator, Caspar Wistar (b. 1696), acquired 500 acres from the Penn family. This was likely part of a sweetheart deal resulting from the infamous Walking Purchase of 1737. Wistar received a patent (the deed) for the land on November 25, 1738. However, before this was in his possession, he sold the parcel to Thomas Craig (b. 1695) on March 28, 1738, and it became part of what would be known as Craig's Settlement or the Irish Settlement.
Near the end of his life, Craig subdivided his land and sold 155 acres to Andreas Hagenbuch (b. 1715) on June 28, 1773. Andreas immediately gave one acre of the tract to Elizabeth (Wilson) Craig—Thomas Craig's widowed daughter-in-law. It is assumed this was for her to live upon.
Andreas held onto the rest of the land for nine years and appears to have constructed a distillery there. Then, on July 6, 1783 he sold five acres of the parcel to his son John (b. 1763), and on July 26, 1783 he sold the remaining 149 acres to his son Christian (b. 1747). Tax records show that as early as 1781, Christian was living on the property and operating a distillery.
After receiving the land from his father, Christian hired Jacob Kratzer to build him a stone house. On November 18, 1783 the two men signed a contract, and it is believed the home was finished by 1784. Christian's distillery must have been successful, because by 1789 tax records show he was running several stills to keep up with demand. It is suspected that Christian was selling liquor to his brother Henry (b. 1737), who owned the Cross Keys Tavern in nearby Allentown, PA.
The connection between the brothers is further suggested by records related to Henry's youngest son, Henry II (b. 1786). Henry II's first child, Joseph (b. 1811), was baptized at Zion Stone Church in Kreidersville, PA—the same church where his uncle Christian attended. Perhaps, Henry II was living and working at the distillery too?
Christian Hagenbuch died on January 25, 1812, and the distillery passed to his sons Andrew (b. 1782) and Joseph (b. 1795). Andrew appears to have lived there to manage the operation. He never married and spent some of his free time debating as a member of the Franklin Society. Joseph married in 1821 and eventually moved to Easton, PA, where he operated the United States Hotel.
The Hagenbuch distillery ceased operations in 1823. On September 23rd of that year, Andrew and Joseph declared bankruptcy and, in order to settle numerous debts, they signed over the property to John Weaver. By the early 1870s, the property had been sold to John Spengler and remained with his descendants until 2021, when it was purchased by Northampton County to be preserved as open space.
Today, little remains of Christian Hagenbuch's distillery. The crumbling 1783 farmhouse was demolished in the 1950s. It is believed to have been located northeast of a small barn, along a farm road through the tract. A natural spring to the southeast of the barn is surrounded by piles of stones and may be where the distillery building once stood. Unfortunately, in the two hundred years since the Hagenbuchs lived there, most of their presence has been erased from the land.
To aid in finding Spengler Preserve, Northampton County has provided a convenient map of the park, which can be found below. The easiest way to enter is through a farm road located at approximately 5200 Nor-Bath Boulevard, Northampton, PA. Since the road is unimproved, visitors can park near the entrance and walk from there. Northampton County states that the public may use the land for passive recreation such as hiking and bird watching.
The establishment of Spengler Preserve provides an excellent opportunity for anyone wishing to explore a piece of Hagenbuch family history. Once the site of Christian Hagenbuch's home and distillery, the park is a direct connection to history and helps tell the story of the people who once lived there.