Sherlocking the Kistlers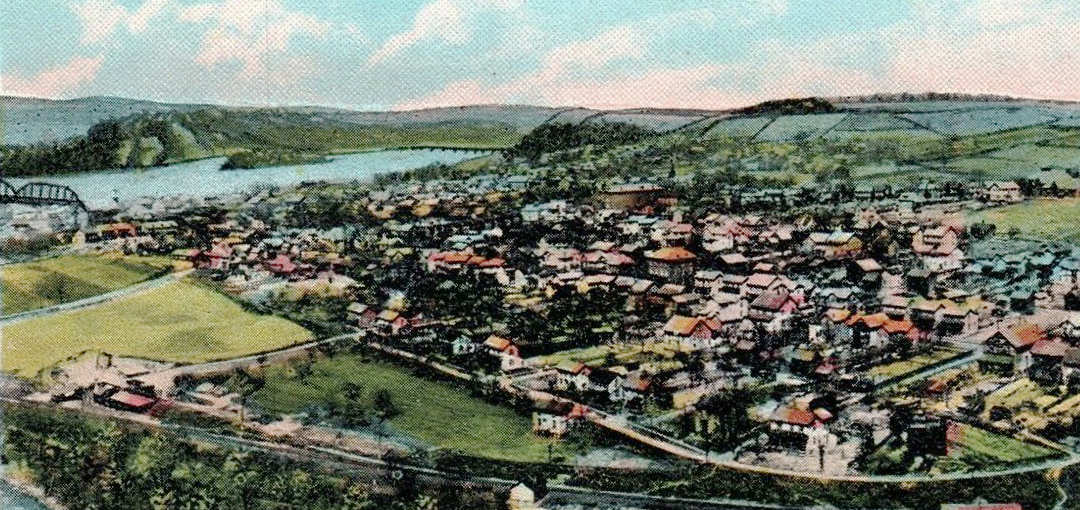 When Andrew and I put together an article, we look for a story that will have some interest, a historical or cultural relationship to our family, and some photos. With more resources available due to the internet and connections with family, this is usually possible. Two weeks ago as I came across the story of Wilson and Henrietta Kistler's family and the tragic death of their granddaughter, Gertrude, I expected there were more Kistler resources out there to tap into—resources that I would easily find. I also expected to locate some interesting information about Jacob Michael Kistler's service during the Revolutionary War.
Back in the spring of 2017, I wrote a series of articles on the military service of Andreas Hagenbuch's four sons: Henry (b. 1737), Michael (b. 1746), Christian (b. 1747), and John (b. 1763). Knowing that his daughter Christina's husband, Jacob Kistler, also served, I thought I might find some interesting information to write about. However, other than reporting that Jacob began his service in 1777 in the 6th Battalion, Northampton County Pennsylvania Militia and some other small yet significant details, there is little more to report—at least not enough to do a whole article about.
In the previous Kistler article, I followed the descendants of Jacob Kistler (b.1751) and his wife Christina (Hagenbuch) Kistler (b. 1759) through their son Michael (b. 1792). Now, I have decided to seek out interesting stories using a different child of the pair: Daniel Kistler, who was born in 1790 in Albany Township, Berks County, PA. Daniel was married to Catherina Brobst, and they had six children: Joseph (b. 1814), Jacob (b. 1822), Catherine (b.1824), Sarah (b. 1826), Elizabeth (b. 1828), and Christiana (b. 1831). From tax records, it seems that the family lived in Kistler Valley, Lynn Township, Lehigh County, PA. However, Daniel is also listed as residing in Kempton, Albany Township, Berks County. More on that later.
In the 1850 census, Daniel is noted as a tavern keeper in Catawissa, Columbia County, PA. Catawissa, although small and seemingly insignificant, is an important town for our family. Several years ago, Andrew and I traveled the remains of the "Catawissy Road" which once wound its way from Albany Township, Berks County—the location of the 1741 Hagenbuch homestead—to Catawissa in Columbia County. The old route was once used by folks to move north and settle there. Andrew and I believe that this is the road taken by our direct ancestor, Henry Hagenbuch (b. 1772), when he moved to the Hidlay Church area east of Bloomsburg in 1801. Henry's brother Andrew (b. 1785) and uncle John (b. 1763) also would have used the Catawissy Road to homestead in that same area.
Like the Hagenbuchs, Daniel and Catherina (Brobst) Kistler most likely followed this route to reach Catawissa. However, we can't be sure when this occurred as dates conflict with when Daniel resided in Berks and Lehigh Counties and the town of Catawissa. The 1850 census lists Daniel as a tavern keeper in Catawissa with a further note that his "Industry" is "Eating and Drinking Places." Daniel died in 1856. He and his wife Catherina (Brobst) Kistler are buried in the Union Cemetery, Catawissa, PA. But, let's move on to the next generation.
I decided to check out Daniel and Catherina's son, Jacob (b. 1822), whose middle name was Brobst, after his mother's birth name. Jacob married his cousin, Hester Kistler (b. 1823), who was probably the daughter of Phillip Kistler (b. 1793). I have not tracked down which Phillip Kistler this is as there are several; nor how closely related Jacob and Hester were related as cousins. In the 1860s Jacob and Hester were operating the Catawissa Hotel located at the corner of Main Street and North 2nd Street in Catawissa. However, the 1870 census reports that Jacob and Hester were operating a boarding house in Catawissa. This may have been the same establishment. Along with their two children, Daniel Phillip aged 13 and Mary Catherine aged 8, there is a Sarah Kistler living there and five other boarders. At this time, I have not identified Sarah Kistler.
Jacob died in 1881 and Hester in 1891. They are buried at the Union Cemetery in Catawissa, PA. Their daughter Mary Catherine (b. 1861), who was known by her middle name, married Edward Englehart and they lived in Catawissa. Their son, Daniel, was born in 1857 and married Lydia Ann Krum (b. 1855) in 1882. It seems that Jacob passed the Catawissa Hotel on to Daniel and Lydia at some point. In 2016 the building that was once the hotel was torn down. I have contacted the Columbia County Historical Society to find out if they have more information about the Kistlers and the Catawissa Hotel.
Daniel died in 1924 and Lydia in 1946. The 1940 census lists Lydia living at house number 437 on Main Street in Catawissa. Both Daniel and Lydia are buried at the Union Cemetery in Catawissa, PA. They had seven children: Charles (b. 1882, d. 1961, m. to Elise Siegenfuse), Hester (b. 1883, d. 1947, m. Charles Williams), John (b. 1887, d. 1941, m1. Hannah Guyer, m2. Edna Boyer, m3. Pearl Brochey), Alice (b. 1889, d. 1947, m. John Wise), Sarah (b. 1891, d. 1971, m. Robert Watkins), Mabel (b. 1893, d. 1950, m. Charles Barwick), and Robert (b. 1896, d. 1956, m. Kathryn Cooke). Five of the children stayed in Catawissa to live and are buried in that town. Alice and John Wise lived in Elizabethville, PA. Hester and Charles Williams moved to Tampa, Florida and are buried there.
Although the Kistler family was prevalent and prominent in Catawissa in the 1800s and early 1900s, there seem to no members of the family that lived to carry on the Kistler name in that locale. Charles and Elise (Siegenfuse) Kistler had two children: Robert (b. 1916, d. 1954) who never married and Phyllis (b. 1920, d. 2003) who was married to a Mr. Williams.
John and Edna (Boyer) Kistler had one son, John Jr. (b. 1924, d. 2011), who married Jean Bitner and lived in the Harrisburg area. Robert and Kathryn (Cooke) Kistler had no children. Sadly Robert, who worked as a banker in Catawissa, committed suicide and left a note for Kathryn stating that he was fearful he would become blind and a burden to her. From this, I am surmising he may have suffered from diabetes.
No doubt the first Kistlers living in Catawissa (Jacob and Hester) knew they were related to the Hagenbuchs living just north of them in the Hidlay area. However, as in many families, as one generation descends to the next, that familiarity lessens and the relationship between families is no longer known or cared about. That being said, the Kistlers of Catawissa are an important part of our Hagenbuch family and will be recorded in Beechroots, as we continue to add more Kistlers to our family tree.
I was hoping this article would be full of photos and curious stories. The reader will most likely think, "Huh, just a bunch of names, dates, and places!" Yes, that is true. Andrew and I preach over and over that our family history is much more than that. But, this article proves that family stories can never be fully understood unless they are rooted in vital statistics. We will continue to explore our Kistler cousins in future articles.