Making Connections: Henry Hagenbuch (b. 1833) and His Descendants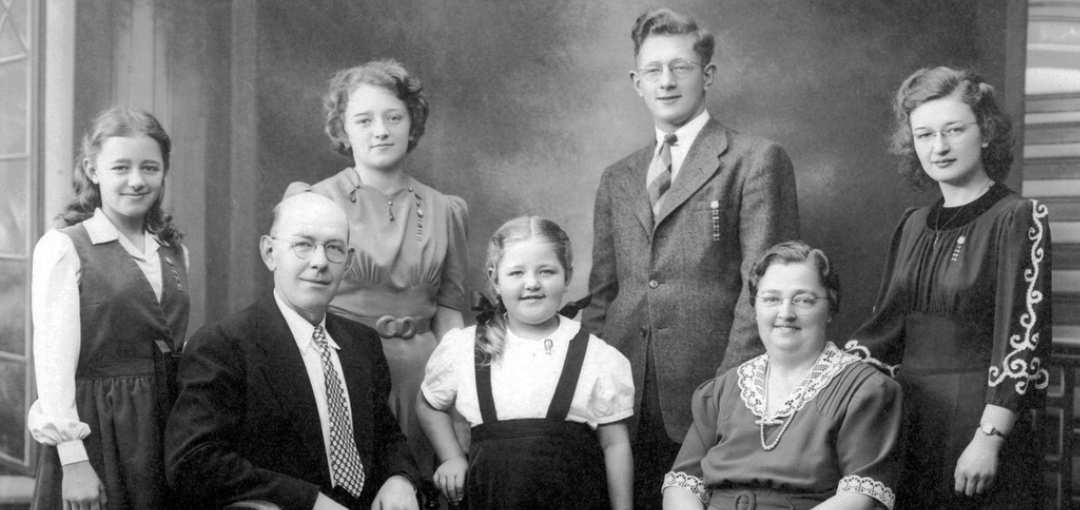 How many branches of our Hagenbuch family have yet to be identified, explored, and reattached to our family tree? Tens, hundreds, or maybe more? While some are buried in the annals of history, obscured and forgotten, others are right under our noses, waiting in plain sight to be found. Such was the case of Henry Hagenbuch III (b. 1833) and his descendants.
Previously, we explored the chance discovery of a Sunday school book once owned by Henry. The book had been preserved by his great grandson, Walter "Walt" G. Hagenbuch, and sheds new light on the names of his siblings. Along with the book, Walt provided several other items which help to tell the story of Henry's life and enable us to trace his line to the present day.
Henry Hagenbuch III was born on December 6, 1833 near the town of Bath, Pennsylvania. He was the youngest son of Henry II (b. 1786) and Elizabeth (Göbel) Hagenbuch (b. 1792). Henry III's line is: Andreas (b. 1715) > Henry I (b. 1737) > Henry II (b. 1786) > Henry III (b. 1833). After his father died around 1845, Henry III's mother sent him to live and work on the farm of Rudolph and Sally Dech. The Dechs were wealthy landowners and neighbors of the Hagenbuchs. By 1860, Henry had begun working as a carpenter and was living in Lower Nazareth Township, Northampton County, PA. Although he was not yet married, he was head of a household that included his widowed mother, Elizabeth; widowed sister, Catherine (Hagenbuch) Miller; and her eleven-year-old son, Henry Miller.
On September 15, 1862, Henry joined the Union Army as part of the 153rd Regiment of Pennsylvania Volunteers, Company A. During the Civil War, he fought in notable battles and suffered through countless marches. At Chancellorsville in May of 1863, his exposure to cold, wet weather brought on a bout of rheumatism. He recovered and was promoted to corporal. A few months later in July of 1863, he participated in the battle at Gettysburg. Years later his former tentmate, William Kiefer, described what happened during the fight and how another of their tentmates, Amos Ruth, was killed:
[Amos] was the third man from me on the left and was forty or fifty yards from me. When the first firing began the shots were scattering but when the enemy came close enough, they fired a volley into us, and he fell on the first fire. At the same time that the volley was fired a shell exploded where he was, and he fell forwards and a little towards me. I can't tell which killed him as the volley and the shell struck us at the same time, but I saw him fall and that is the last I saw of him.
Henry survived, and his name appears as "Henry Hagenbush" on a bronze plaque at the Pennsylvania Monument on the Gettysburg battlefield. He mustered out on July 23, 1863 after his nine-month term in the army ended. The discharge paper describes him as being five feet, nine inches tall and as having a dark complexion with brown eyes and black hair.
On March 21, 1865, Henry reenlisted in the Union Army. This time he served a year in the 214th Regiment of Pennsylvania Volunteers, Company H. He was stationed in Washington, D.C., where his regiment was ordered to protect the city after the end of the Civil War. He was discharged on March 21, 1866 and returned to Pennsylvania to resume work as a carpenter.
Back at home, he met Matilda George (b. 1845), and the two were married on June 12, 1869 in Bath, PA by Reverend Fuchs. In 1870, Henry and Matilda were living in Hecktown, Pennsylvania with Henry's widowed mother, Elizabeth, and his nephew, Henry Miller, who was now working as a carpenter. By 1880, the couple had moved to Upper Nazareth Township, Northampton County, PA with their five-year-old son, William. Their household also included a thirteen-year-old, unrelated child, Ida Virginia Denkel (or Donkel). The census for that year shows that Henry had been out of work for three months. Henry Hagenbuch III died of lung disease on August 9, 1896 and his wife, Matilda, died on July 2, 1912. Both are buried at Dryland Union Church Cemetery in Hecktown, PA.
Their only known child, William George Hagenbuch, was born on March 26, 1875. He worked as a teamster and was married to Annie Rebecca Salome Nagel (b. 1877) on January 9, 1897 by J. W. Bieber in Bethlehem, PA. The couple had two children: John Henry (b. 1898, d. 1978) and George R. (b. 1901, d. 1930). William George Hagenbuch died on June 14, 1914 and is buried in Hope Cemetery in Hecktown, PA. His wife, Annie, married twice more—first to John F. Lehr IV around 1920 and second to Charles Augustus Ungerer around 1930. Annie died on December 4, 1963 and is buried in Hope Cemetery in Hecktown, PA.
William and Annie's youngest son, George, died at the age of 28 on January 18, 1930 after an automobile accident in Easton, PA. He was married to Esther "Esta" Kaiser (b. 1899). She died a year and a half later of accidental drowning while in Pike County, PA. The couple is not believed to have had any children together.
John Henry Hagenbuch, William and Annie's eldest son, was born on February 27, 1898. By the 1920s, he was living in Nazareth, PA and working as a silk knitter in a hosiery mill. He married Katie Regina Bensing on July 8, 1922, and the couple had five children together: Marian Anna (b. 1923, d. 1992, m. Maynard Fair), Walter George (b. 1925, m1. Elsie Sipes, m2. Sandra Iger), Dorothy Edna (b. 1927, d. 1929), Bernice L. (b. 1929, d. 2012, m. Joseph Butz), Irene M. (b. 1931, m. Albert Neel Jr.), and Regina Dale (b. 1936, d. 2015, m. Allen Fritchman). John died on February 12, 1978 and his wife, Katie, on May 2, 1988. They are buried together in Hope Cemetery in Hecktown, PA.
It is their son, Walter "Walt" George Hagenbuch, who contacted us in early January of this year and who provided pictures and information about his family line. Curiously, his family was entirely missing from my father's paper genealogy records—an unusual occurrence for a group of Hagenbuchs born and raised in Pennsylvania. Soon we realized there were at least three instances where my father and Walt almost made a connection over the years:
First, Walt received a letter from my father in 1980 asking for information about his family. It is possible that my father learned of Walt through Walt's father's obituary. No reply to the letter was sent and the opportunity to connect was missed.
Second, Walt moved his family to Selinsgrove, PA in 1992 and his son, Charles, attended school there. This was the same school district I had been enrolled in until, just a few years prior, my family moved to Dillsburg, PA. Had my family stayed, it is possible we would have connected through school.
Lastly, after moving to Dillsburg, my family joined the congregation at Trindle Spring Lutheran church in Mechanicsburg, PA. Walt's sister, Marian (Hagenbuch) Fair, was on church council there. Walt remembers her calling on the phone and talking about a person at church who knew a lot about Hagenbuch genealogy. Presumably, that person was my father. Unfortunately, Marian died in 1992 before we had a chance to make a family connection.
Over the past two months, Walt and I have sent numerous emails, exchanged family details, and updated his branch on our Hagenbuch tree. Though we are not closely related—fifth cousins, twice removed—we share a common history of familiar places, names, and experiences. These stretch across the generations and unite us in a way that blood cannot.
At nearly 97 years old, Walt's long life has aided in the preservation of priceless family artifacts, such as his great grandfather's Sunday school book, and have helped to shed light on a poorly documented group of Hagenbuchs. Not only does this add to our current knowledge of our family, but it will also benefit the descendants of Henry Hagenbuch III for years to come.