Fun With Photos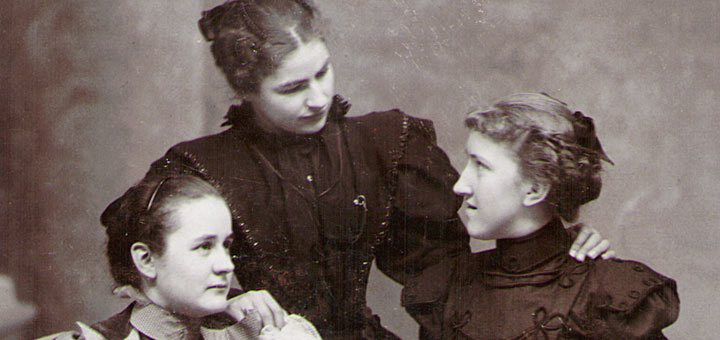 Greeting cards in one form or another have been around for thousands of years. However, the 1850s saw their popularity rise as commercial cards covering holidays and other special occasions were printed and sent through the mail. Finally, in the 1940s the themes of greeting cards grew from the celebration of holidays and birthdays to all types including "just for fun" cards.
We have all browsed through the aisles in shops looking at the silly cards that are now available. One of the more popular types use a vintage photograph with a goofy saying attached. The Hagenbuch archives is filled with photos that lend themselves to this type of greeting card. So, let's have some fun!
This is Mark Hagenbuch, photo taken on Aug. 20, 1955 at Watsontown Park in Pennsylvania. Mark is the youngest child of Homer and Irene (Faus) Hagenbuch. He is one of the writers for Hagenbuch.org.
Taken in about 1951, here are David, Barbara, and Bobby Hagenbuch, the eldest children of Homer and Irene Hagenbuch. Although it might not be Sunday night in the photo, the usual supper meal on those nights was bread broken up in a bowl with milk and sugar. Included would be leftovers from Sunday dinner such as chicken and beef. Oh, and there was always Velveeta cheese.
John Robert Hagenbuch was the son of Percy and Gertrude (Hill) Hagenbuch. There is a good selection of photos of their children all taken about the same time, probably 1918. It's not sure if John is holding a plant with choke cherries. But, these were found in many of the fence rows in Montour County and children were always cautioned not to eat them as they would make your mouth pucker up.
The archives are filled with photos of the Foust and Reed families. As in several previous articles, some of the more interesting photos are of siblings Edgar and Mary Ann Reed. They were the grand children of Tilman and Mary Ann (Hagenbuch) Foust. This photo was taken in 1919 probably in Milton, PA.
Taken in 1926, these are siblings Ruth and John Reichard from Columbia Co., PA whose grandmother was Emma Frances (Hagenbuch) Reichard born in 1854.
Corlene Smith was the grand daughter of Hiram and Mary (Orner) Hagenbuch from the Montgomery, PA area. The photo was taken in 1913, but little information is known about Corlene and her parents.
This photo of about 1898 is of three first cousins: Kathryn Hagenbuch who married William Roat, Margaret Lindner, and Bessie Coleman. They shared grandparents: Israel and Catherine (Messerschmidt) Lindner.
This is an unidentified photo found in a collection that was taken by photographer Henry W. Hagenbuch who had a studio in Watsontown, PA. Hair and clothing styles almost always identify the gender of folks during this time period. But, this photo causes confusion with the dress, short hair, and bow tie.
Here is another photo by Henry W. Hagenbuch featuring an unidentified lady with quite the interesting hat. Henry was born in 1834 and was prolific as a local photographer in the Watsontown and Milton, Pennsylvania areas during the late 1800s. His grandfather was John Hagenbuch born 1763.
This article began with the elder writer for Hagenbuch.org and it ends with the younger writer, Andrew Hagenbuch. Taken in May of 1983, Andrew would turn two years old in August of that year. With father Mark being a vexillologist or flag expert, Andrew had lots of experience with all sorts of historical banners.
What captions would you put with these photos that could be used on greeting cards?