"Market-ing" the Benjamin Del Fel Hagenbuch Family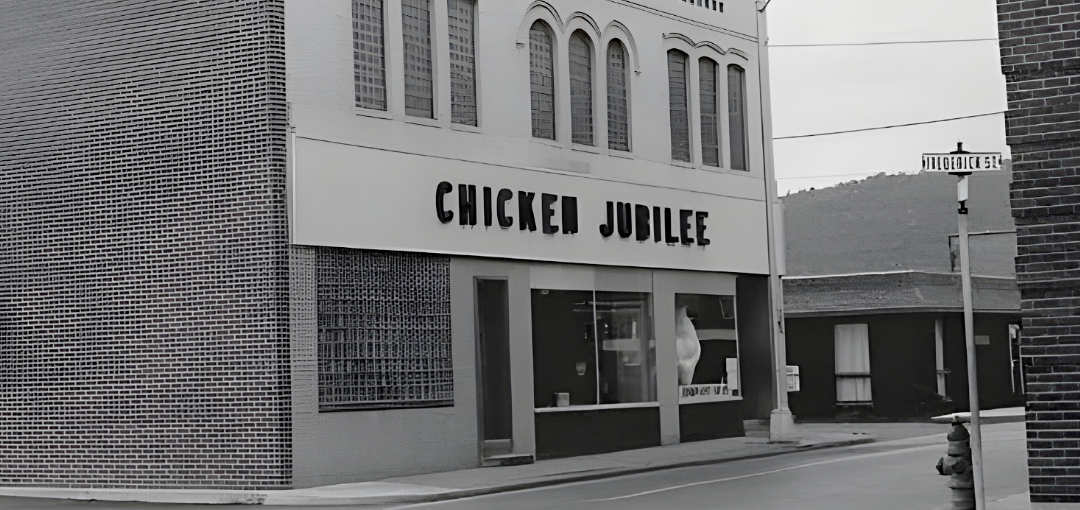 In the previous article on Hage's Market owned by David and Joe Hagenbuch in West Virginia, the brothers' ancestry was outlined. This Hagenbuch family first moved from Northampton County, PA to Columbia County, PA in the early 1800s. Later, they moved across the state to Pittsburgh, PA, again to Bedford County, PA, and finally south.
David's and Joe's great great grandfather, Benjamin "Ben" Del Fel Hagenbuch (b. 1833) was written about extensively in a six part series that focused on his Civil War letters. Ben is a great great grandson of Andreas Hagenbuch (b. 1715) through Andreas' third son, Christian (b. 1747). The letters establish Ben and his family as important members of our history, not only because of the Civil War connection but also because of their move from Columbia County across Pennsylvania and then to the Cumberland, Maryland area. This is a large family that, until the time of my research when I was a young man, was completely unknown to others of us who lived in the three Pennsylvania counties of Montour, Northumberland, and Columbia. This family of cousins lived so close, yet seemed so far away!
Ben's grandfather was John Hagenbuch (b. 1785). John was born on October 19, 1785 in Northampton County, PA and was the son of Christian (b. 1747) and Susan (Dreisbach) Hagenbuch. Christian's younger brother, John (b. 1763), was the namesake of his nephew and one of his baptism sponsors. John (b. 1785) married Philipina "Phebe" Coleman in 1808, and we believe he died in 1839. The 1820 census reports several children in the family, most notably for this article, Robert.
Robert Hagenbuch was born in 1808 and was married twice: first to Hannah Bomboy in 1831 (b. 1808, d. 1853) and second to Lydia Larish in 1854. Between the two marriages, Robert had 8 children: Phoebe (b. 1831), Benjamin "Ben" Del Fel (b. 1833, d. 1883), Charles (b. 1835, d. 1889), Isaiah (b. 1836, d. 1912), Abner (b. 1838, d. 1902), Sarah Lavina (b. 1842, d. 1880), Mary Ella (b. 1845, d. 1903), and John "Jack" (b. 1857, d. 1923). Articles have been written about Charles, Jack, and Ben. Little research has been completed on the other children which needs to be rectified.
Robert is listed in the 1850 census as 42 years old, living near Bloomsburg, Columbia County, PA, and working a tavern keeper. By 1858 he was the proprietor of the Forks Hotel. He and his first wife, Hannah, are buried at Lightstreet, PA. It's unknown where his second wife, Lydia, is buried leading us to believe she was married previously and is buried with her first husband.
Benjamin "Ben" Del Fel Hagenbuch, the well-known Civil War letter writer, married Sarah Jane Ammerman in 1852. They had six children: Robert Del Roy (b. 1853, d. 1929), Charles Harvey (b. 1855, d. 1905), Mary "Lettie" (b. 1858, d. 1905), Clara Josephine (b. 1863, d. 1935), Cora Ella (b. 1866, d. 1928), and Hannah Lillian (b. 1869, d. 1945). Census records over a period of 30 years list Ben as a tinsmith living near Bloomsburg, PA. Tinsmithing was a very important trade at this time, since so many items used by people were made of the metal. Along with being a Civil War veteran, Ben had a lucrative business as a tinsmith.
Ben died in 1883 and his wife Sarah Jane died in 1912. They are buried at the Old Rosemont Cemetery, Bloomsburg, PA. Their son Robert Del Roy is next in line to be featured in this article.
Robert Del Roy Hagenbuch was born in 1853. In the 1870s, Robert served as a private during the American Indian Wars. Upon returning, he married Sarah Ann Warr in 1877. Between 1879 and 1881, they moved to Shenandoah, Schuylkill County, PA which lies 25 miles southeast of the area in Columbia County where Robert grew up. Robert is listed as a house painter in the census records. He and Sarah had 11 children, the first being Katherine (b. 1878) and the last being Ella (b. 1898). In between were born: Charles, Jennie, Cora, Lysle, Fred, Benjamin, Anetta, Robert Jr., and Sarah. Robert died in 1929. He and Sarah are buried in the Odd Fellows Cemetery, Shenandoah, PA. Thanks to the information which Dot (Hagenbuch) Hillegass Weyant shared with me about the family in 1979, our family's paper records are very complete about this generation and the next.
For this article we will write about Robert Del Roy Hagenbuch, Jr. who was born in 1894. He enlisted in the U.S. Army in December of 1917 and served overseas in England as an airplane mechanic until he was discharged in December of 1918. Robert Jr. married Mildred Anna Tepe in May of 1919. In 1920 they were living on Murtland Street, Pittsburgh, PA. Robert is listed in the census as working for the government in "secret service."
Robert and Mildred had seven children: Robert III (b. 1920, d. 1949, m. Ruth Shroyer), John Tepe (b. 1921, d 1993, m. Jewell Clotfelter), Kathryn "Kay" (b. 1925, d. 2016), Frederick "Fred" (b. 1927, d. 2013, m. Lucy Miller), Donald (b. 1931, d. 2013, m. Donna Farabaugh). Dorothy "Dot" (b. 1936, d. 2022, m1. James Hillegass, m2. James Weyant), and Lois (b. 1938, d. 1983, m. Homer Carmen Bennett). The family lived in Pittsburgh on Rutherford Street in 1930 and on Ulysses Street in 1940. Robert worked as an auto mechanic and died in 1942. He and wife Mildred are buried at the St. Joseph Parish Cemetery in Verona, PA which is 10 miles northeast of Pittsburgh.
Robert Del Roy Hagenbuch III enlisted in the U.S. Army in 1942 and served in the South Pacific until the end of World War II. He married Ruth Shroyer in 1946, and they had two children: Robert IV and Stephen. Robert owned and managed a restaurant in Cumberland, Maryland called the Blue Dolphin until, unfortunately, he died in 1949. Stephen was a teacher in Edgewood, Maryland.
John Tepe Hagenbuch was also in the U.S. Army during World War II serving in Europe. John and his wife, Jewel, had one daughter, Terry, who was born in 1948. John was also in the restaurant business and managed hotels in Memphis, Tennessee, and Jacksonville, Florida. John died in 1993, and Jewel died in 2007. They are buried in Apopka, Florida.
Kathryn "Kay" Hagenbuch never married. When I met the family in 1979 she was living with her sister, Dot, in Everett, PA. At that time, Kay had been employed as an accountant for over 20 years. When Linda and I visited, she was working at the Union 76 truck stop in Everett.
Following in his brothers' footsteps, Fred Hagenbuch served in the U.S. Army at the very start of the Korean War. Fred's son and daughter-in-law, Dave and Misty, have been in close contact with me over the past weeks to update the interesting story of his father's food service journey. After serving in Korea, Fred, at the age of 22 met Lucy Miller. They married and he became the assistant manager of a Howard Johnson restaurant on the Pennsylvania turnpike near Reading, PA. In about 1965, Fred, Lucy, and their children moved to Bedford, PA and managed the Dairy Dell restaurant until they moved to Cumberland, Maryland in 1969.
It was then that Fred started, owned, and operated the well-known fried chicken establishment, Chicken Jubilee. But in 1979 Fred moved back to the Bedford area and managed the Union 76 truck stop at the Breezewood turnpike exit. After about three years, he and Lucy moved to Arizona. Two years later they moved back east to start the Hagenbuch Restaurant in Wiley Ford, West Virginia. Fred employed many of his family members in the restaurant businesses which he owned. Fred and Lucy had six children: Edward, Roger, Bruce, David, Joseph, and Sheryl. Fred died in 2013, and Lucy preceded him in death in 1999. They are buried at St. Thomas Catholic Church Cemetery in Bedford, PA.
Robert II and Mildred's youngest son, Donald Hagenbuch, married Donna Farabaugh in 1957. They had four children: Donald Jr., Kathryn, Carole, and Mary Lee. Don worked as a foreman and mechanic at the Mack truck garage at Bedford, PA. Don died in 2013 and Donna just recently died on January 3, 2023. They are buried at St. Thomas Catholic Church Cemetery, Bedford, PA.
As discussed previously, Don's sister Dorothy "Dot" died in July of 2022. Dot was the one who gave so much information to me about the family and helped with the beginnings of bringing our families together. Her daughter, Linda, attended Penn Tech at Summerdale, PA. My wife Linda and I visited her there a few times when we lived near Selinsgove, PA.
The baby of this family, Lois, married H. Carmen Bennett in 1957. They have five children: Lee Ann, Diane, Karen, Deborah, and Robert. Dot related to me in 1978 that Carmen was a state inspector for road construction and that Lois was a book keeper at the Union 76 truck stop along with her sister, Kay, in Everett, PA. Lois died in 1983 and Carmen died in 1984.
Many thanks must be given to David and Misty Hagenbuch who updated this family's information. David's ancestor, Benjamin Del Fel Hagenbuch, has to be given a lot of credit for his service during the Civil War and his tinsmithing entrepreneurship. The family's food service businesses which have continued for almost 60 years is a testament to how our different family groups embrace various careers. I am personally proud to call these distant relatives my cousins and expect to strongly renew our relationships.