Corkie Hagenbuch's Family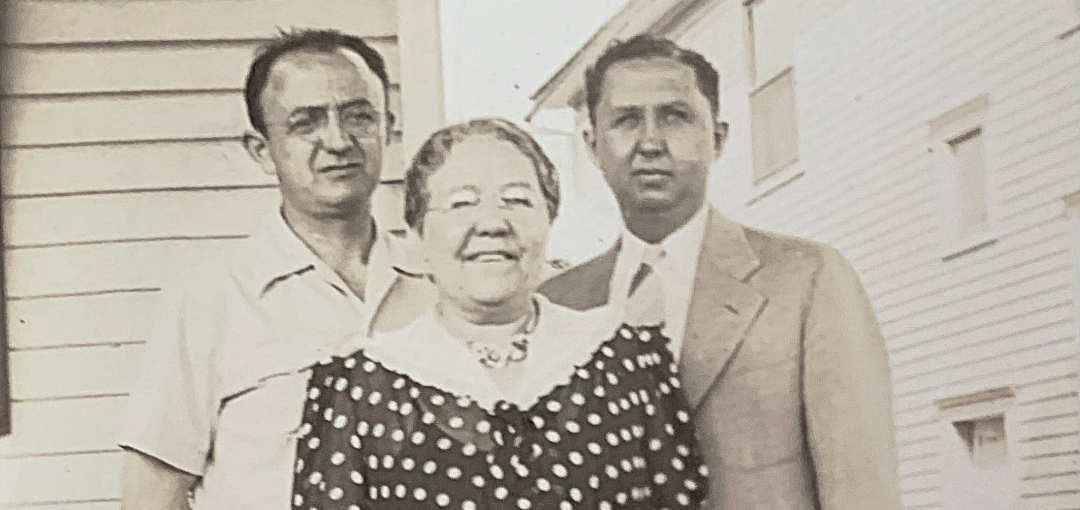 A few weeks ago, Andrew reported on the Hagenbuch boy who caught a pheasant while fishing. This got me thinking about Karl "Corkie" Hagenbuch (b. 1905) and his family line. It also resurrected memories of my Scouting experiences from boyhood; although they were not too extensive. (As an adult, my time as assistant scoutmaster here in Dillsburg was considerable, since this was when Andrew was in Boy Scouts.) My two brothers, Bob and Dave, were in Scouts (Montour County, Pennsylvania) with substantial adventures. However, my boyhood experiences were limited to two years in Cub Scouts and one year in Boy Scouts before our troop was disbanded due to a lack of adult supervision.
What especially tied me to Corkie's Scouting story was the fact that he was from the Benton, Columbia County, PA area, which is also where we Montour County Scouts went to camp. Back in the mid-1900s, the predominant Boy Scout camp in the Columbia-Montour region was located near Benton. This was Camp Lavigne. As a Cub Scout, I attended an overnighter there as part of a Cub/Dad weekend. My father, Homer, along with other dads and their sons from our Cub Scout den in Limestoneville traveled to Camp Lavigne and were involved in Scouting activities: swimming, eating at the dining hall, the Saturday night campfire, a scavenger hunt, and outdoor church on Sunday. I had been to Camp Lavigne before when my parents would drop off my brothers for a week-long Scout camp.
I expect that Corkie was nearby the Camp, possibly even visiting it with the other Boy Scouts, when he caught the pheasant instead of a trout. It's an amusing story about one of our family and is now part of other Camp Lavigne stories that came back to me, such as: Johnny Martin's story of being raised by bears, the American Indian story of Winona the maiden of the lake, the eerie sound of the haunted train, and the mysterious night that young Scout Stanley Walters spent on Mosquito Island! Camp Lavigne has been serving Boy Scouts, 4-H groups, and the public since 1925. It has a rich history that connects my early experiences there to other Hagenbuchs. With that said, let's explore more about Corkie's family.
As Andrew laid out in his article, Karl "Corkie" Hagenbuch's family line is: Andreas (b. 1715) > John (b. 1763) > Daniel (b. 1803) > Frederick (b. 1827) > George Montgomery (b. 1853) > Frederick Drinker (1880) > Karl Buckalew (b. 1905) and brother Evan George (b. 1908). Less than two months ago, I wrote an article which listed some of Corkie's family history. Readers learned about his great grandfather, Frederick (b. 1827), his great grandmother, Margaret (Hidlay), and their five children, one of which was Corkie's grandfather, George Montgomery Hagenbuch (b. 1853). Information on Corkie's line continued with a mention of his father, Frederick Drinker Hagenbuch (b. 1880).
In the 1900 census, Frederick Drinker, aged 20, is listed as living with his parents in Benton. He is a "day laborer." In 1904 he married Harriet Buckalew and by early 1908 they had two children: Karl Buckalew Hagenbuch (b. 1905) and Evan George Hagenbuch (b. 1908). When the 1910 census was taken, the family was still living in Benton with a 19 year old servant girl helping them out. "Fred" is listed as working in the hotel business but connected with groceries. Did Fred provide the food for a local hotel in Benton? Fred died in 1913 of meningitis, an untimely death as he was only 33 years old—the sons were only seven and five! Harriet was a widow. A few years later, she was teaching school in Benton, living with her mother, and raising Carl (his name now listed with a "C") and Evan. Carl was called "Corkie" by this time, was involved in the Scouting program, and had caught a pheasant while fishing!
In 1935, Harriet was remarried to Elmer Schultz, who was a machinist. Harriet died in 1943 and was buried beside her first husband, Frederick, in the Benton Cemetery. Their youngest son, Evan, married Hortense Evans and they had two children: Evan Jr. (b. 1937) and Harriet (b. 1941). Evan Jr. married Sheila Fitzgerald in 1971, and he died in 2004 while living in Arizona. They had one known daughter, Erin, whose last residence was in Massachusetts. Evan Sr. died in 1981 and Hortense died in 2005. They are buried in the Benton Cemetery. I have a dim memory of being in contact with a Hortense Hagenbuch in the early 1980s. However, my paper records and my letter archives do not have any information about this.
Our pheasant catcher Boy Scout, Carl "Corkie", married Rebecca Thomas in 1928. In 1930 they were living in Wilmington, Delaware and Carl was working as an accountant. He learned this profession by attending four years at the University of Pennsylvania in Philadelphia before he married Rebecca. In 1930 they had a daughter, Frances Joanne, who married Samuel Baker. Karl, Jr. was born in 1940 and married Iris Maitland in 1962. In 1945 another daughter, Sue Lyn, was born; and in 1966 she married Ronald Harvey. I have recently tried contacting Sue and Ronald's daughter, Rebecca. But, at this writing, I haven't heard back.
We can get a sense of Carl's physical features from his 1940 military draft registration. He and Rebecca were living in Louisville, Kentucky at that time, and he was an accountant for a company affiliated with Dupont. Carl was 5 feet 11 inches and 165 pounds with a ruddy complexion. He had black hair and gray eyes. Carl died in 1971 and Rebecca in 1985. Although we know him by "Corkie" and most records list him as "Carl," his gravestone is etched with his birth certificate name of "Karl." They are buried in the Benton Cemetery.
Karl's story is typical of so many of the interesting finds that Andrew and I write about. A small incident, like a Boy Scout catching a pheasant, turns into an account of a Hagenbuch life. Sprinkled in that account are connections to a Boy Scout camp and long ago memories of another Hagenbuch boy. What an opportunity it would have been for me to sit with the elderly Corkie and talk of fishing and pheasants and Camp Lavigne! Thankfully, I am able to write about these things so the memories of them do not fade.