Henry Hagenbuch's Revised Birth and Death: The Impact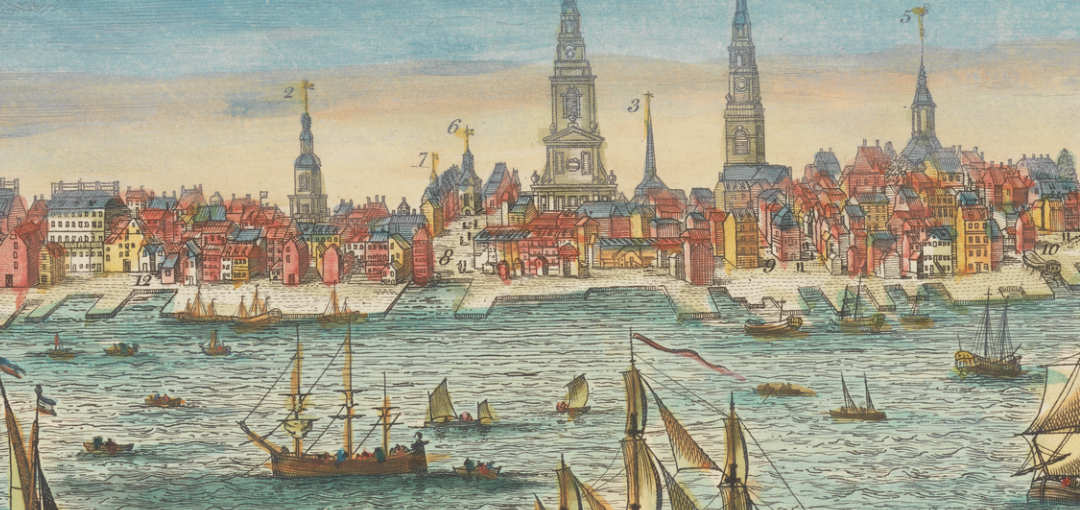 As my father, Mark, and I have often written, genealogy is much more than names and dates. But what happens when a crucial part of our family's story is dependent upon one or two dates being correct?
In the first part of this series, we examined the body of evidence supporting a change to Henry Hagenbuch's birth and death dates. This concluded with the following assertion: Henry was born on December 20, 1737 and died on April 20, 1805. Now, in the second part, we explore the impact of these changes on our Hagenbuch family story.
Andreas Hagenbuch Was Married Twice
It is known that Henry's father, Andreas Hagenbuch (b. 1715), was married on April 26, 1737 to Maria Magdalena Schmutz. The couple's marriage is documented in the records of the Evangelical Lutheran Church in Schluchtern within the town of Leingarten, Germany.
When the wedding date was discovered in the 1990s, most genealogists erroneously believed that Henry had been born in 1736 and that his sister, Anna Barbara, was older than him. These errors created a conundrum. If Henry had been born in 1736 and Anna Barbara before that, why didn't Andreas marry until 1737?
Many researchers, including my father and I, concluded that Maria Magdalena Schmutz was Andreas' second wife, and there must have been a first before her, giving him a total of three marriages. The first wife was thought to be the mother of both Anna Barbara and Henry. A genealogist even came up with a name for her—Catharina—though there was no hard evidence to support it.
In 2018, we proposed that Anna Barbara was actually born around 1764, making her the youngest of Andreas' children. When considered together with Henry's revised birthdate, it now appears that none of Andreas' children were born before his marriage to Maria Magdalena Schmutz and that the mysterious Catharina can be removed from the family tree. It also means that Andreas had two wives, not three.
Henry's Mother Was Maria Magdalena Schmutz
Exactly when Andreas married his second wife, Anna Maria Margaretha Friedler, is still a subject for debate. According to an original Fraktur, we know that Anna Maria Margaretha was the mother of Anna Elizabeth Hagenbuch, who was born on April 27, 1754. Therefore, it stands to reason that she and Andreas had married sometime before then.
The unabridged version of Enoch's History of the Hagenbuchs in America states that his grandfather, Michael, was born to Andreas' second wife on September 17, 1746. Enoch's history does contain some factual mistakes. Yet, with little else to go on and a substantial gap in the children's birth years from 1740 to 1744, it would seem likely that two children were born to the first wife and ten to the second. In other words, Henry Hagenbuch's mother was Maria Magdalena Schmutz. This may also explain why the first two children, Henry and Catherina, received less than their half-siblings when Andreas died in 1785.
Andreas Arrived in America With No Children
Andreas and Maria Magdalena (Schmutz) Hagenbuch disembarked from the Charming Nancy in Philadelphia, Pennsylvania on October 8, 1737. The list of ship's passengers includes Andreas and his wife, but mentions no children with them. Considering that other families have children's names listed, this supports that Henry was born in America and was the eldest of his siblings.
We know that the Hagenbuchs did not acquire land in Albany Township, Berks County, Pennsylvania until March of 1738. They must have spent that first winter living in Philadelphia's growing community of German immigrants, and here is where Henry was born on December 20, 1737.
Henry's revised birth date also suggests something else: Maria Magdalena Schmutz was pregnant with Henry when she married Andreas Hagenbuch on April 26, 1737. Did the couple know this and decide to marry as a result? Was this a factor in their decision to leave home and seek a fresh start in America? We will probably never know.
A New Picture of Our Hagenbuch Family
How much can changing one or two dates impact a family's story? As demonstrated by the above, quite a bit actually! After updating Henry Hagenbuch's birth and death, we are presented with a clearer, though slightly different, version of our family history. The revised story is simpler in some ways (Andreas had two wives instead of three) and more complex in others (Maria Magdalena was pregnant when she married Andreas). Either way, this is our story as Hagenbuchs, and my father and I look forward to writing and rewriting it as we continue learn more.