Dating Anna Elizabeth Hagenbuch's Fraktur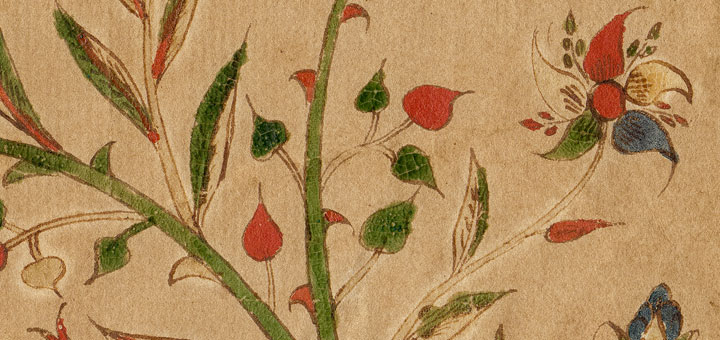 Dating historic documents can be challenging. Indeed, from the moment the Taufschein Fraktur of Anna Elizabeth Hagenbuch (b. 1754, d. 1825) was discovered, there were numerous questions about when it was created.
On the face of it, dating this document should be simple. It clearly notes Anna Elizabeth's birth date as April 27, 1754. Considering that a Taufschein functioned similarly to a modern birth certificate, it stands to reason that document was created shortly after the child's birth.
This rationale is further supported by the fact that the Fraktur does not include any information about Anna Elizabeth's marriage to John Adam Reichelderfer (b. 1741, d. 1810) around 1774. Had it been created after this date, the document likely would have mentioned the wedding. So, at least initially, it would seem that the Taufschein was made sometime between 1754 and 1774.
Yet, the study of one's family history is rarely straightforward. And, after a more detailed examination, several pieces of evidence have cast doubt upon this initial line of thought.
First, the Deitsch text on the Fraktur notes Anna Elizabeth's place of birth as "Staat Pensylvanien" which translates into English as the "State of Pennsylvania." Today, such a phrase would hardly raise an eyebrow. But in 1754, Pennsylvania was still a colony of Britain. As a result, it was more commonly referred to as the Pennsylvania Colony, Province of Pennsylvania, or simply Pennsylvania. Only after the American Revolution began in 1776 did Pennsylvania move towards becoming an independent state.
Nevertheless, this isn't proof positive that the document was created after 1776. German immigrants to Pennsylvania may have considered their new home politically a "state," even though it was technically a colony. Additionally, at least one other Fraktur – the one for Sophia Henning who was born in 1767 in Lancaster County – uses the phrase "Staat Pensylvanien" in its text. Finally the seat of government for Pennsylvania was known as the "State House." Completed in 1753 in Philadelphia, the name of this building further supports the use of the term "state" prior to the Revolutionary War.
However, there exists another piece of evidence that points to the Taufschein's creation date with even greater certainty. Hidden in the center of the document is a watermark depicting the letters "CH".  Such a watermark appears to most closely match one used by Conrad Herbst, whose paper mill was located in Maidencreek Township, Berks County, Pennsylvania.
Little is known about Conrad, though research has uncovered a few key facts. His father, Johan George Herbst sailed from Europe to America aboard the Henrietta. He arrived on October 22, 1754 and eventually settled in Pennsylvania. Conrad Herbst was born in 1757, went on to marry Sarah Rahn, and died in 1839. During the 1790s and early 1800s, Herbst along with Adam Rahn (who may have been a brother-in-law) ran a paper mill near Reading, PA.
The above dates immediately cast doubt upon the idea that the Fraktur was made before the Revolutionary War. Not only was Conrad Herbst born after Anna Elizabeth Hagenbuch, but he also didn't enter into the paper making business until the end of the 18th century!
Assuming the above evidence is correct, the Taufschein could not have been created before 1790. And, since it is known that Anna Elizabeth moved to Salt Creek, Pickaway County, Ohio in 1806, it almost certainly was made before then. Therefore, the current best guess is that the document dates from between 1790 and 1806.
Still, there is one piece of the puzzle that doesn't quite fit with the above story. Why would the Fraktur, having been created well after Anna Elizabeth married in 1774, be without any reference to her wedding? Could the interpretation of the watermark be wrong, and might it have been used by someone earlier than Conrad Herbst?
The last and final part in this article series will attempt to answer these questions, while exploring several theories about why the Taufschein was created for Anna Elizabeth Hagenbuch.