When the Wolf Sisters Met the Hagenbuch Brothers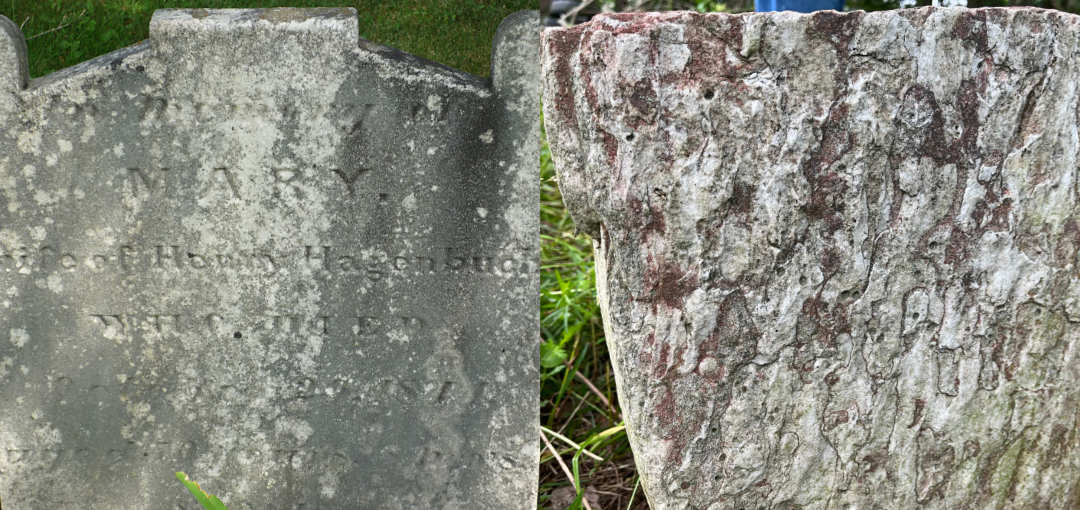 In his 1886 family history, Descendants of Andrew Hagenbuch, Enoch Hagenbuch (b. 1814) wrote the following:
[Jacob Hagenbuch] married Magdalena Wolf, a sister of his brother Henry's wife. Jacob's wife was born April 29, 1779 and died Dec. 22, 1817, aged 38 yrs., 7 m., 23 d.
I've been thinking about this passage for a while and, after researching my most recent article about the Siegfrieds and the Hagenbuchs, I began to consider it again. I kept wondering: Who were the Wolf sisters and what circumstances led them to meeting the Hagenbuch brothers?
These questions were of particular importance to me, as Jacob's (b. 1777) brother Henry (b. 1772) is my fourth great grandfather. He was one of the first Hagenbuchs to move north and resettle in Columbia County (then Northumberland County), Pennsylvania. My son, Henry, is also named in his honor. I wanted to know more about my ancestor and the woman he married, Mary Wolf.
My investigation starts with a search for marriage records. These might reveal some information about where the Wolf sisters heralded from. While Enoch's history is scant on details, the records of Reverend William Boos noted that he had married "Heinrich Hagenbuch" and "Anna Maria Woeff" on August 13, 1796 in Reading, PA—the county seat of Berks County.
This was a useful clue and suggested that the Wolf family may have been from Reading. However, Reading is about 28 miles away from the Hagenbuch Homestead in Albany Township, Berks County, PA and it would have taken at least a day to travel there in the 18th century. I wasn't convinced, so I pulled up census records and started to look for the Wolf family closer to the homestead. I found nothing.
Next, I looked at census records for the town of Reading, which had a population of about 2,000 people in 1790. Here I had more success. There were several men with the last name of Wolf living in Reading by 1790, the year of the first United States census. One in particular caught my eye: Henry Wolf. He had one boy and five women or girls living with him that year. I began to dig further.
Tax records from 1785 confirmed that, indeed, Henry Wolf lived in Reading with his family. He owned a house on a lot, had an additional five acre parcel of land, and worked as a tailor. Using this information, I scoured the internet for his gravesite, though I came up empty. Nevertheless, I located something even better—court documents covering the probate of his estate.
According to the papers Henry Wolf, a tailor from Reading, died in July of 1803 without a will. (A Sons of the American Revolution application states that he was born in 1730, which remains unconfirmed.) His home and shop were on Penn Street. Besides his Reading properties, he owned 10 more acres in nearby Alsace Township, Berks County, PA. His wife's name was Mary and he had six children living at the time of his death: Abraham, Mary intermarried with Henry Hagenbuch, Catherine intermarried with Daniel Yoder, Molly intermarried with Jacob Hagenbuch, Henry, and Elizabeth.
As I emailed my father shortly after finding this document, "Bingo!" I had found definitive evidence linking Mary (Wolf) Hagenbuch (b. 1774) and Magdalena "Molly" (Wolf) Hagenbuch (b. 1779) to their parents, Henry and Mary Wolf of Reading. The sisters grew up in a household where their father made and altered clothing. Yet, I continued to wonder: How did they meet the Hagenbuch brothers who lived some distance away in Albany Township?
Here is where Henry Wolf's line of work suggests one possibility. We know from previous research that Michael Hagenbuch (b. 1746), the father of Henry (b. 1772) and Jacob (b. 1777), grew flax and produced some linen fabric at the Hagenbuch Homestead. The Hagenbuchs may have had a business relationship with Wolfs, trading textiles and finished garments. Either Henry or Jacob may have apprenticed with Henry Wolf too. After all, their uncle John (b. 1763) was an apprentice to a tailor, Andrew Hertzog, in Philadelphia during the 1780s. Such dealings would have brought the families into contact and provided ample opportunity for their children to meet.
Henry Hagenbuch married Mary Wolf on August 13, 1796 in Reading. By 1800, the couple was living together in Lynn Township, Lehigh County, PA only a few miles from the Hagenbuch Homestead. They would eventually have eight children together, including my third great grandfather, William (b. 1807).
In October of 1802, Henry made a life-changing decision. He bought 76 acres of land from Asahel Fowler that was located 60 miles to the north in what is now Centre Township, Columbia County, PA. The parcel was situated along the west branch of Briar Creek, just east of the present-day town of Lightstreet. After moving, the family began attended services at nearby Hidlay Lutheran Church. In time, many other Hagenbuchs would join this congregation. Henry died on October 5, 1850 and is buried in the cemetery at Hidlay next to his wife, Mary (Wolf). She died before him on October 20, 1844.
Jacob Hagenbuch married Magdalena "Molly" Wolf on August 14, 1803. (No primary source has been found to support this date, although there is currently no reason to doubt it.) Given that Magdalena's father had recently died, there may have been some urgency for her to marry. The couple lived at the Hagenbuch Homestead, and Jacob assumed ownership of the property after his father, Michael, died in 1809. Jacob and Magdalena would go on to have 10 children together.
Magdalena (Wolf) Hagenbuch died on December 22, 1817 and was buried at the cemetery at the homestead. Jacob was remarried the next year to Magdalena Knepper (b. 1789). After he died on January 8, 1842, Jacob chose to be buried alongside his first wife, Magdalena (Wolf). His second wife wished to be buried a short distance away at New Bethel Church. Jacob is believed to be one of the last members of the Hagenbuch family interred at the homestead.
It can be difficult to tell the story of our earliest family members. Hard facts are scarce and original documents are even more difficult to find. In the case of the Wolf sisters, Mary and Magdalena, we got lucky. Thanks to a marriage record and the probate of their father's estate, we have learned enough to tell some of their history. While we cannot know for certain how they met Henry and Jacob Hagenbuch, we can imagine a few scenarios. Ultimately, it is the connection between the Wolfs and Hagenbuchs that produced many of us alive today, including my father and myself!