Mary E. (Kirkendall) Hagenbuch, Teacher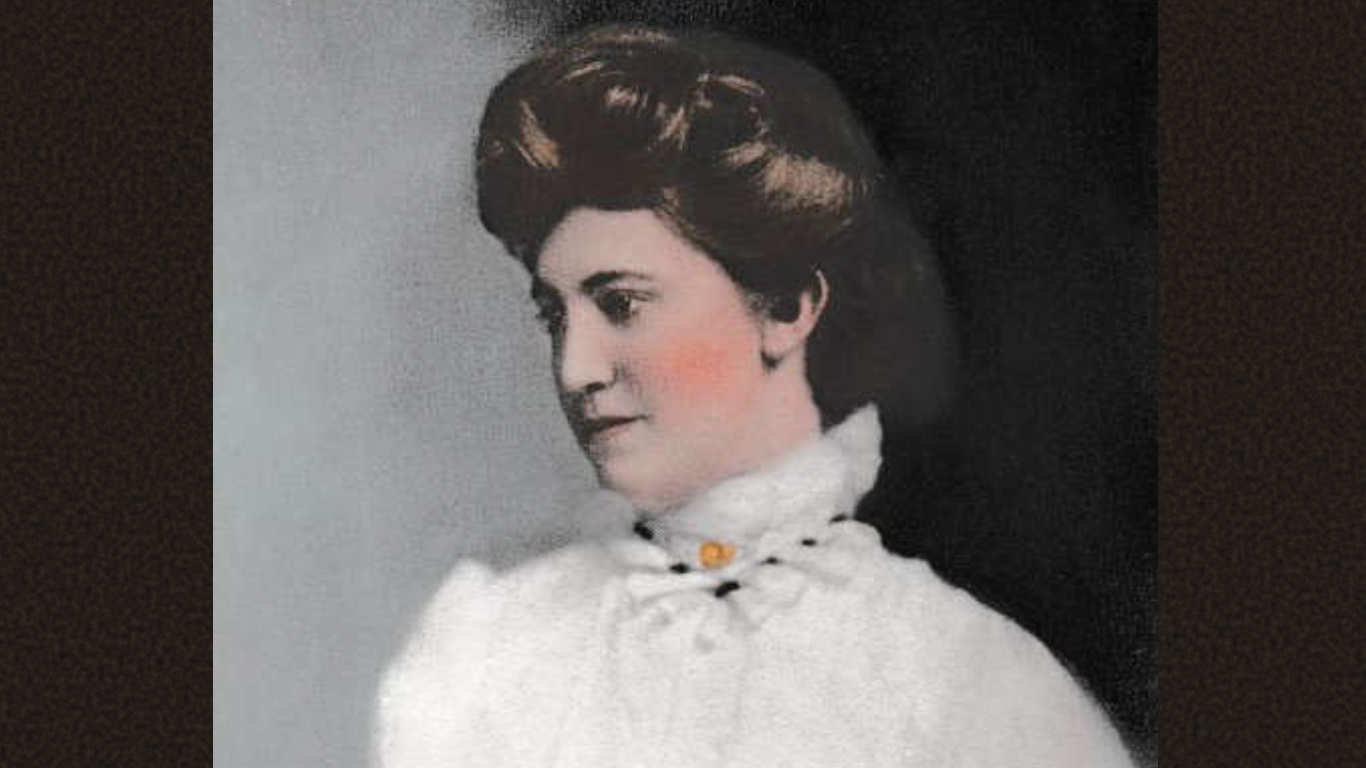 The following article, research, and information was completed by Norma Kay (Penman) Hurter about her grandmother, Mary E. (Kirkendall) Hagenbuch. Previously, Norma Kay has contributed other articles about her family including one about her grandfather, Andrew Pierce Hagenbuch, and her family's vacations to Ocean City, New Jersey during the 1950s. We are grateful for her efforts to preserve and share her family's history.
---
Mary E. (Kirkendall) Hagenbuch, Teacher
By Granddaughter Norma Kay (Penman) Hurter
---
Mary Ethel Kirkendall was born on July 21, 1884, in Nescopeck, Luzerne County, Pennsylvania. She, however, grew up in the area near Espy, Centre Township, Columbia County, PA, where her father owned land and farmed. She graduated from high school and then went on to the Bloomsburg State Normal School. She graduated from there in June of 1905.
She and my grandfather, Andrew Pierce Hagenbuch (b. 1881, d. 1963), were married on October 12, 1905 at United Presbyterian Church in Binghamton, New York. As many women did in those days, Mary kept house and raised the children. Her husband, A. Pierce, worked as a farmer, milkman, and finally as a carpenter. His life was examined in a previous article.
The couple's first child, Ray K. Hagenbuch, was born the next summer in 1906. Five more children would follow: Kathryn Mary (b. 1908), Jay Pierce (b. 1909), Ralph Byron (b. 1910), Lillian Annabelle (b. 1913), and finally William "Billie" Andrew (b. 1917). During these years, Mary was too busy raising a family to begin her teaching career, although she almost certainly educated her own children at home.
Mary finally became a teacher in the early 1920s, when her youngest two children were of school age—Lillian (my mother) and Billie. They were students in her classes at the Hidlay School, which was adjacent to Hidlay Lutheran Church. Many Hagenbuchs, including Mary and A. Pierce, attended services there. By the fall of 1926, Mary had transferred to the Rupert School southwest of Bloomsburg, PA. She continued to teach there well into the 1930s.
The Rupert Schoolhouse, a one room structure, has been moved from its original site and is now on display at the Bloomsburg Fairgrounds. My husband and I drove up to see the schoolhouse this past summer, but weren't able to go inside, so we made plans to visit the schoolhouse again during the Bloomsburg Fair in September of 2022. It was open, then, and we got to tour the building. It is decorated in the period time of the early 1900s, and they had a woman playing the part of a school teacher. I took pictures of her and the schoolhouse.
Three of Mary Hagenbuch's children followed in her footsteps and became teachers. In the 1930s, Ray K. Hagenbuch (b. 1906, d. 2002) moved from the Bloomsburg area to take a teaching position in Trappe, near Pottstown, Montgomery County, PA. Sometime later, his younger brother, Jay P. Hagenbuch (b. 1909, d. 1981), followed and also became a teacher. He moved to Linfield, PA—a place not far from Trappe. Their sister, Kathryn M. (Hagenbuch) Weiser (b. 1908, d. 1980) began her teaching career in the Bloomsburg area. After eight years there, she began teaching in New Hanover Township, Montgomery County, PA and would do so for another 15 years.
The family migration continued, when in the 1940s Mary and A. Pierce Hagenbuch relocated to Pottstown, Montgomery County, PA. The couple's youngest children, now adults, Lillian A. (Hagenbuch) Penman (b. 1913, d. 2011) and William A. Hagenbuch (b. 1917, d. 1999), followed. Unlike his siblings, Ralph B. Hagenbuch (b. 1910, d. 1998) moved to Washington D. C. and was a manager of a movie theater there.
My family, Lillian (Hagenbuch) and Norman C. Penman (b. 1914, d. 1950) moved across the Schuylkill River to Chester County, just next to Pottstown. Below is a picture from the winter of 1944–1945 of the A. Pierce Hagenbuch family gathered in front of our home in Chester County. Only Jay's and Ralph's families were unable to be there.
Though I lived next to my grandmother from the time I was six years old until I grew up, I don't remember any stories about her teaching days. After all these years, I have discovered all the wonderful things that she accomplished. Grandma saw that my sister, brother, and I went to Sunday school and church every week at Transfiguration Lutheran Church in Pottstown. She continued her teaching skills there, by leading the Seneker Bible Class (also known as the Missionary Society Class) for many years. She had previously been involved with it in Bloomsburg, PA. Here is the photo of Mary with her class.
I remember my grandmother, Mary E. (Kirkendall) Hagenbuch, as a strong and loving person. One day she fell and broke her hip while walking to the nearby cemetery to visit my grandfather A. Pierce Hagenbuch's grave. After a short stay at the Pottstown Hospital, she was moved to a nursing home called Coventry Manor in Chester County, where she was lovingly taken care of.
I have memories of visiting her often, as did many other family members. I took my two daughters to see her and what a delight it was for her to see two of her great grandchildren too! I understand this well, now that my husband, Skip Hurter (b. 1935) and I, Norma Kay (Penman) Hurter (b. 1944), have twelve healthy and strong grand children. They, too, are a delight.
After her fall, my grandmother passed away the following summer at the age of 84, on August 14, 1968. What a wonderful life I had living near her all that time. I also worked with children for many years and understand what a great privilege it was to take part in children's lives.