We Are Not Alone (And We Never Were)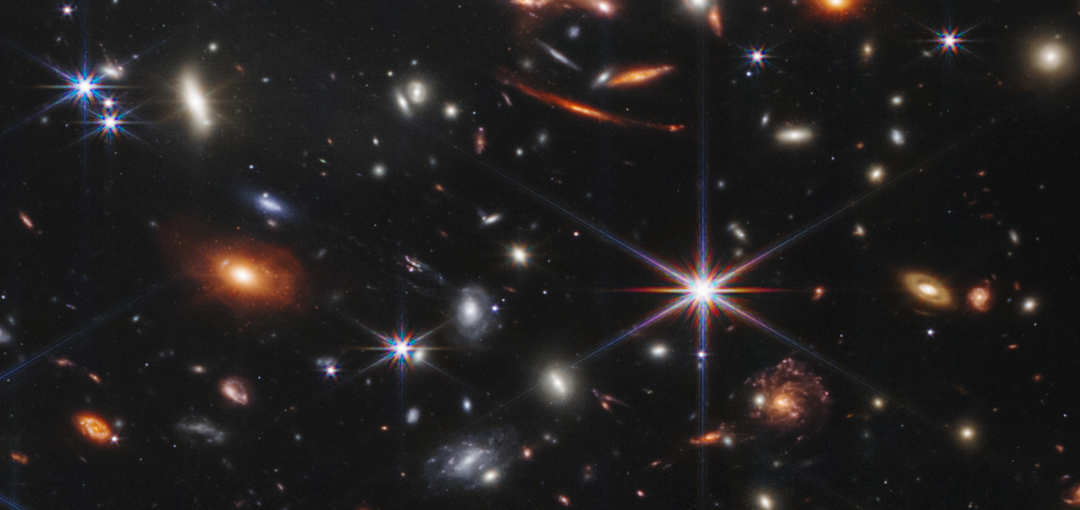 We are not alone. It sounds like something out of E.T. or The X Files. Yet, I've been thinking a lot about this phrase and how we, as Hagenbuchs, fit into the bigger picture of things.
My reflection on this topic began on July 12th, when the first image from the new James Webb Space Telescope was released to the public. The photograph, which depicts only a speck of the sky, shows thousands of galaxies in brilliant detail and suggests the truly awesome size of our universe. With hundreds of billions of galaxies and millions of these similar to our own Milky Way, what are the chances that we are the only place in the cosmos where life exists?
This thought was followed by my father, Mark's, article from last week—Contacts: 1, 2, 3. As he pointed out, when we started Hagenbuch.org almost 8 years ago, our readership was small and our perspective on this family was somewhat limited. Case in point, up until a few decades ago we believed that most, if not all, of the Hagenbuchs in America were descendants of Andreas Hagenbuch (b. 1715), who immigrated to Pennsylvania in 1737.
Today we know this to be false. Andreas wasn't even the first Hagenbuch to cross the Atlantic and settle here! A 2018 article explored five groups of Hagenbuchs who arrived in America during the 18th and 19th centuries. In the four years since that was written, we have identified even more immigrant families with names identical to or very similar to our own. Some were encountered on Findagrave, while others were found when perusing passenger lists on Ancestry.
Take, for example, Hans Ulrich Hagenbuch (b. 1702), who is documented as landing in Philadelphia in November of 1743. He was traveling with his wife, Barbara (Frauenfelder) Hagenbuch (b. 1702), and their three daughters: Elsbeth (b. 1730), Margareth (b. 1732), and Magdalena (b. 1741). The family sailed aboard the Mary, which was owned by a successful London merchant, Daniel Flexney, and was captained by Nicholas Stephenson.
Whenever I find one of these unknown families of Hagenbuchs, I immediately wonder about who they are, where they came from, and what happened to them. I also want to know how closely they are related to our line. After all, one of our earliest ancestors was named Ulrich Hagenbuch (b. 1581), suggesting these could be our cousins.
Research shows that a Hans Ulrich Hagenbucher (note the "er" at the end of the last name) resided in the village of Hünikon in Neftenbach, Switzerland with his wife and three daughters. Hünikon is only 11 miles from the town of Hagenbuch and 5 miles from Welsikon, where our ancestors lived in the early 1600s. Although his last name was listed as "Hagenbucher" when he lived in Switzerland, Hans Ulrich's proximity to our Hagenbuch family hints at a possible connection.
According to one source, Hans Ulrich left his home after being found guilty at Kyburg castle for "blasphemous speeches" possibly because of having Pietist religious beliefs. As part of his punishment, he was forced to listen to a sermon made against him from the pulpit. Ostracized at home, in 1743 he sought to relocate with his family to the Carolinas and sailed aboard the Mary that was destined for Philadelphia, Pennsylvania.
What happened next to Hans Ulrich Hagenbuch and his family is unclear. A 1743 letter from John Reynell in Philadelphia to Daniel Flexney of London documents that a "John Ulrick Hagenbuck" and his family survived the journey and disembarked in Pennsylvania. It should be noted that "John" is the anglicized version of "Hans", implying that this was Hans Ulrich Hagenbuch of Switzerland.
Unfortunately, there is no further record of Hans Ulrich Hagenbuch (or any other spelling of his name) traveling south to the Carolinas. One possibility is that he did settle there, but died before being noted on any census or tax list. His three daughters, Elsbeth, Margareth, and Magdalena, would have grown up and married. They would have taken their husbands' last names and left behind their Hagenbuch identities, complicating efforts to trace their lines.
It's easy to disregard families, like that of Hans Ulrich Hagenbuch, when they have no immediate connection to our own. However, entering their names into Beechroots—our database of family records—does serve a purpose. This process paints a clearer picture of our entire Hagenbuch family and helps to distinguish groups of relatives from each other.
Of course, there are still Hagenbuchs immigrating to America today. For example, my father has been in contact with Dr. Bruno Hagenbuch of the University of Kansas Medical Center. He moved from Switzerland to Overland Park, KS in 2005 to conduct biomedical research. Though he lacks any obvious connection to Andreas Hagenbuch (b. 1715), his group of Hagenbuchs is still worth documenting alongside ours.
Like astronomers mapping the galaxies of our universe, my father and I keep searching for and identifying new family members. By doing so we continue to realize that we, as Hagenbuchs, are a diverse set of people full of unique lines and numerous migrations. We are truly not alone here in America—and we never were!