Genealogical Obsession: Nature or Nurture?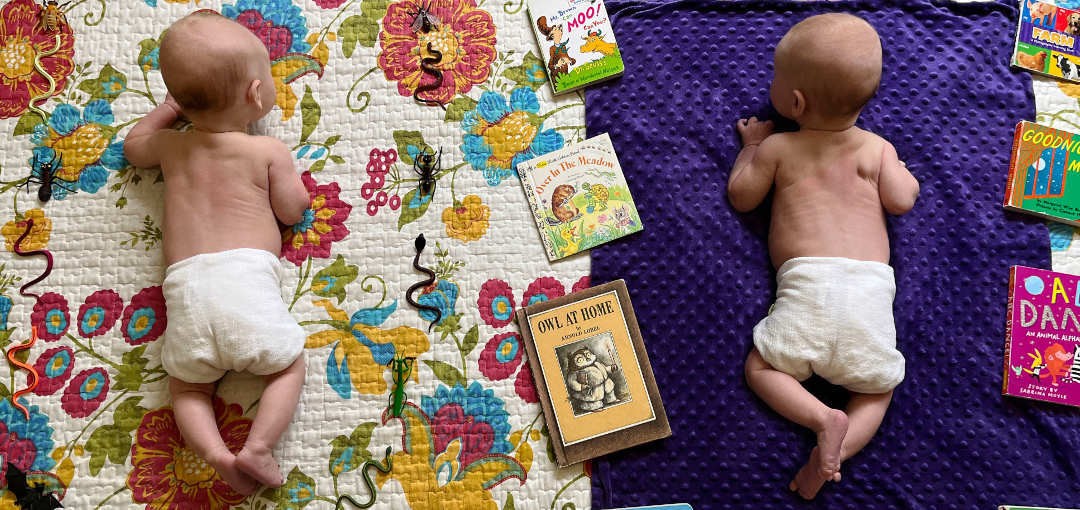 In March of 2015, I wrote an article tracing my journey of becoming a genealogist through my unique family experiences. Since then, Andrew and I have written hundreds of articles about not only our immediate family line but also the lines of many other Hagenbuchs and allied groups. What had become an ebb and flow obsession of mine had now become an obsession of Andrew's that keeps me working at it almost daily. But, why is it an obsession for us and not everyone? What makes us spend so much time researching family and collecting materials about it, while so many others have no interest in this hobby?
I mean this with no disrespect, but my son and I have frequently talked with people who either state they have no interest in their family history or they are stuck on the possibility (and I use that term loosely) that they had an ancestor who was of royal blood or famous in some way. How many times have I heard, "Oh, I don't know anything about my family. Don't know, don't care." Or, this comment, "My ancestor was Charlemagne and I believe we are also related to Ghengis Khan." Or even, "My great grandfather (well, maybe fourth great grandfather!) was in the Revolutionary War. He was with Washington when he crossed the Delaware. I think my ancestor is the one holding the flag in that famous painting." Hmmm!
Many people are at either end of the spectrum. Either they really don't care about their ancestors or they care so much that they need to have a connection to someone famous. As with many issues and ideas, it's often best not to be so far one way or the other. And, it's always best, as in most issues and ideas, to have clear thinking, use common sense, and don't generalize. So too is the case with researching genealogy. Which brings up the question of whether a healthy, yet strong, interest in knowing one's ancestors is innate or learned.
The idea that a love of genealogy is innate or part of one's being might sound batty. However, more and more folks who research DNA and the relationship of it to family behavioral traits are finding out that there might be something to it. How often do we hear someone state that their temperament (bad temper or happy outlook on life) was inherited from their parents or grandparents? Instead of just blaming a pointed nose or big feet on genetics, we know those people who tell us, "Oh, my family is originally from England. That's why I like to drink tea." Now, you are probably wondering where I am headed with the theme of this article. What is the impetus behind me writing about the love of family history being either learned or part of our genetic make up?
Well, it come from two experiences that I've had in the last few weeks. The first has to do with the family reunion that was held on June 18th. Although it could have been better attended, as I think back I was really pleased to see our family members there talking about their relatives and telling stories about them to others. Even without Andrew and me unearthing and sharing so much interesting information about our Hagenbuchs, it seems that our family loves to share stories about the past and our ancestors. Is this something unique to our family?
The second experience—a recent discovery—is a scrapbook that my father Homer had in his possession and that is now with me, since my sister, Barb, gave it to me. The scrapbook was put together by his sister, Ellen, and given it to my father on one of his birthdays. It contains news clippings, photos, postcards: so much ephemera that deals with not only our family, but also the local and national news of the 1900s. The hundreds of pieces of history were collected by my father's mother, my grandmother, Hannah (Sechler) Hagenbuch (b. 1889, d. 1967). She was an educator, a poet, author of some short stories, and an amateur historian who saved just about everything dealing with the family and local history. Sound familiar?
My recognition that we Hagenbuchs enjoy a good family story, that we "collect ancestors", and that we save so many family items makes me ask this question: have we learned to do this or is it part of our inherent nature to remember our genealogical past? Maybe our Hagenbuchs aren't unique in this trait. Maybe lots of other families also want to remember their family legacies, but on a smaller scale. If that's the case, the argument of genealogical nature vs. nurture can go both ways. The evidence can be compelling, if in fact it is evidence!
I can truly say I was nurtured to become a genealogist by several family members whom I have mentioned in past articles. I learned to enjoy family stories and their details from several of my father's first cousins: Bernice (Bogart) Hagenbuch, Bruice Hagenbuch, and Harold Sechler. But it all started with my great Uncle Percy, who first told me interesting stories about the family as we walked through the cemetery at the family church, Oak Grove Lutheran. Once the seed was planted and nurtured, did it grow into the tree of genealogical obsession on its own or because I have a natural genetic trait that made it bloom over and over?
Alright, I am pushing the limit here and some readers may be thinking, "Who cares?" Well, it really isn't important whether it's nurture or nature that makes one get a bit wacky and spend hours and hours researching very small details about one's family. However, I am hoping this discussion just makes you smile a bit and encourages you to want to know more about our family. Andrew and I want you to share the over 400 family stories that we have written with all the members of your families, friends, and acquaintances. We want everyone, even non-relatives, to appreciate what our common, yet exceptional, family has experienced in the past 350 years. We have stories that will pique the interest of those people who may not care about family history. Yet those stories may also ground those people who believe they must trace their genealogy back to a King or Queen!
Oh, and what about my father's scrapbook with collections from his mother which got me thinking, "Is it nature or nurture? Or, maybe both?" Well, stay tuned. I will share this gem of our family archives—the preserved papers that my grandmother put together and passed on to my father who saved it so we could all enjoy its contents. Still I wonder: did Grandma save all those materials because she had a special genealogical DNA trait or because she learned from the Sechlers and Hagenbuchs how important it is to preserve our histories? It doesn't matter because whether it is nature or nurture, our family probably has one of the largest private repositories dedicated to family history!
No brag, just fact.