Thoughts on Timothy Hagenbuch's 1841 Letter to Daniel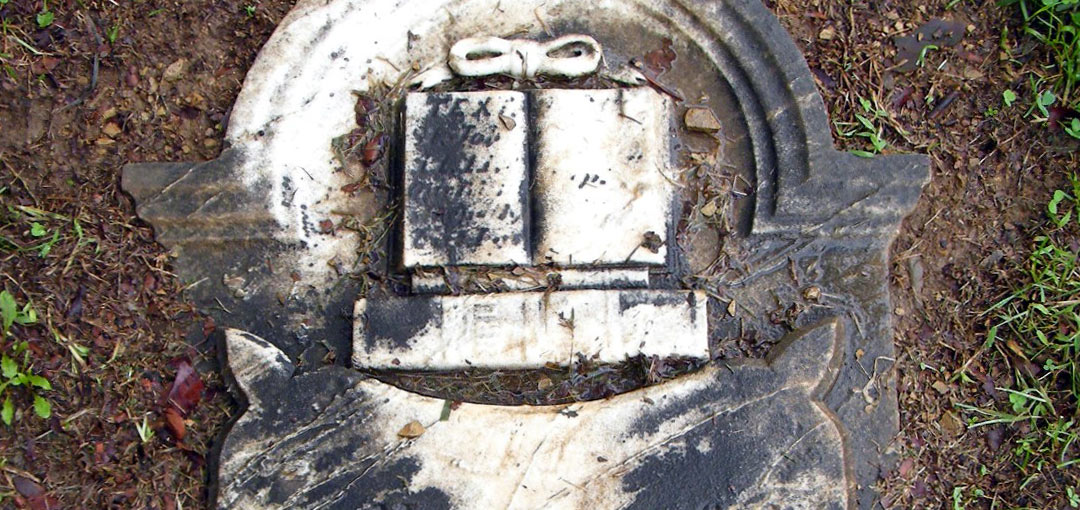 In September of 1841, Timothy Hagenbuch (b. 1804) of Albany Township, Berks County, Pennsylvania mailed a letter to his brother, Daniel (b. 1816), who was living in Delaware County, Indiana. This letter and another from 1839 were found by Zac Bow and donated to the Hagenbuch family archives. At around 900 words, Timothy's letter includes family news, local events, and other information to examine.
It should be noted that Timothy's 1841 letter is not only written to Daniel Hagenbuch. It also addresses another brother, Enoch (b. 1814). In 1840, Daniel had moved from Richland County, Ohio to live near Enoch in Indiana. As a result, Timothy speaks to both of his brothers in the letter.
One of the first pieces of news is that the men's father, Jacob Hagenbuch (b. 1777), has not been able to leave home all summer. While this might refer to Jacob being so busy that he could not leave the Hagenbuch homestead, it could also mean something else entirely.
After mentioning their father, Timothy discusses various illnesses that have stricken the neighborhood. It may be that 64-year-old Jacob was infirm and unable to leave the house. This assumption is further supported by the knowledge that Jacob died only a few months later on January 8, 1842.
Unlike the letter sent in 1839, Timothy appears to have written the 1841 letter over several days, as he struggles to find interesting details to fill its pages. The result is a mix of content that occasionally reads like filler. For example, he writes:
Now the nest is flat, the hen is not laying any more at this time. Just pay attention to the bird that you have. A bird in hand is worth more than ten in the air.
In the first sentence, Timothy is likely referencing the time of year and the end of the growing season. In the second and third, he uses a now obsolete variation of the proverb "a bird in hand is worth two in the bush." It's unknown if he was trying to say something more to his brothers beyond what was actually written.
Timothy references nearby towns, including Hamburg and Reading. Hamburg is about 10 miles from the Hagenbuch homestead and appears to have been a town of some importance to the family. The closest post office was located there, and the town held events such as the annual market, which he jokingly refers to as "the so-called fair."
Reading is the seat of Berks County and is about 30 miles from the homestead. Timothy writes that he had to go there to complete a few errands for Jacob. He also describes visiting the county prison in Reading to see the murderers. While it isn't immediately clear why Timothy did this, it may have been simply for the spectacle of viewing criminals behind bars.
Previous articles have discussed the possibility that the Hagenbuch family practiced Lutheran Pietism, which focused on religious studies outside of the formal structure of the church. Timothy may have been referencing this when he wrote:
Enoch, do you still have no name for your child even though Nan is two years old? We would really like to know what its name is. Or will you not give it a name until another one has arrived? If it still has no name then bring it here. I will help baptize it and will give it a name and a lovely gown.
Here, Timothy suggests that if Enoch's child had not been named and baptized, Timothy will help to do it, so the child's name will be known. This might be a joke, a reference to the family's Pietism beliefs, or a bit of both.
Even in the 1800s, it was uncommon for a two-year-old child not to have a name. While it was once typical for parents to wait a number of days or weeks to name their children (due to high infant mortality), waiting several years was unusual. Therefore, it is likely that the child already had been named and baptized without word making it back to Pennsylvania. A quick look at Enoch's history shows that the child had been born on December 8, 1839 and named Mary.
Other people are mentioned in the letter including Catharina Seidel, who is described as the daughter of Gottfried Seidel. A previous article on this site explored different friends of the Hagenbuch family. One of those named was Gottfried Seidel, who was loaned 21 pounds 4 shillings by Andreas Hagenbuch (b. 1715) sometime before 1785. Besides this information, little else had been found about Gottfried Seidel.
Timothy notes in his letter that Catharina Seidel was from Windsor Township, Berks County. Using her location and other historic documents, it is possible to identify her father as Gottfried/Godfried Seidel (b. 1800) of Hamburg, Pennsylvania. He was the son of Johann Gottfried Seidel (b. c. 1755), who was likely the person Andreas Hagenbuch loaned money to.
The Seidels and the Hagenbuchs may have had a business relationship. Tax documents from the late 1700s show the Seidels owned several hundred acres of land and multiple mills in Windsor Township.
Of course, the most notable section of Timothy's letter is its conclusion—an amusing story about a preacher's mission to scare a man out of his drunkenness. A quick search reveals that the preacher's full name was John C. Guldin. According to The Early history of St. Peter's Pikeland United Church of Christ, Guldin was part of an emerging religious order called the New Measure. His teachings were also closely aligned with the Temperance Movement, which protested the consumption of alcoholic beverages. Early in his career, Guldin preached to congregations in East Vincent and East Coventry Townships in Chester County, Pennsylvania.
In his letter, Timothy mentions the location of the incident between Guldin, the drunkard, and a neighbor as "Paffen Store" in Chester County. Unfortunately, historic maps of Chester County do not show a place named Paffen Store, which may have been a local name that has been lost to time. Another possibility is that Timothy misheard or misspelled the place, and it was actually "Paxton's Store" or "Baugh's Store" both of which appear on historic maps of the area. Still one final possibility is that Timothy was using the word "paffen" to describe what the store sold. In German, "paffen" may refer to puffing or smoking. Perhaps, the incident occurred near a store that sold tobacco products? Additional research is needed here.
Regardless, Timothy's 1841 letter to his brothers Daniel and Enoch is a treasure trove of information about a time and a place that was important to the Hagenbuch family. Besides revealing the identities of friends, like the Seidels, it provides insights into the events that interested our ancestors enough to share using the social media of their day—pen and paper.
Many thanks to Jean McLane for his work in translating this letter, as well as his insights into pronunciations and place names.