Dear Diary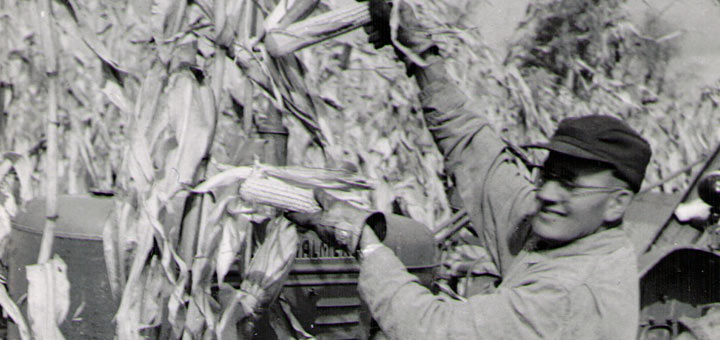 Along with letters, baptismal certificates, newspaper articles, old histories, and other ephemera, diaries can be a very important part of learning about past generations. Knowing this, when I retired in 2008 I purchased a small leather bound journal with plain lined paper so I could write about my daily activities and thoughts, thinking that someday in the future my descendants would be interested in reading about my life.
Although I retired at the end of June, my first journal entry is October 30. From the beginning, I did not write every day. Skipping several days off and on became the norm; and, unfortunately, I eventually skipped months and even years! This was not intentional, but I lost interest as the months progressed through 2009. My last entry for that year was August 26, and I didn't pick it up again until August 23, 2010!  I have written very little in the journal over the past 6 years.
My first entry on October 30 includes the following:
Oct. 30, 2008, Thursday – I wanted to start writing in this [journal] over a month ago but just never started. One of the problems is my cramped handwriting. I'm so used to typing on the computer it's difficult to write so much at a time and my thoughts come quicker than the writing. This afternoon I made a sausage apple pie. It is bacon, onion, sausage, thyme, nutmeg, and apples in a pie shell. I added some brown sugar also. I'm doing some green beans on the side.
This theme continues for several weeks. I enjoy cooking, and I thought the journal might be a testament to my creativity in the kitchen! As the months go on I moved away from writing about food (although I would still mention what foods my wife, Linda, and I prepared for our meals) and added more family activities and information.
This comes from my entry of March 21, 2009, Saturday:
I went up to Dad's [my parents were still living at their home in Montandon, Pennsylvania]. I took him on a trip to see the pine trees at the "other place"; [pine trees] that he and Uncle Wilson planted 60 years ago.

"They don't look like I thought they would" [Dad said]; tall, spindly white pines. But we got to see the farm he used to own and the remnants of a bobsled which Pap Pap owned and they had put in the fence row 70 years ago.
Of course, some explanation would be needed for those who are not of my immediate family. Diaries can be mysterious as diarists do not always fully explain the background of their entries. Uncle Wilson is my mother's brother, Wilson Faus. Pap Pap is my grandfather, Clarence Hagenbuch (b. 1889, d. 1967). The "other place" was the farm located a few miles away from the main farm where I grew up near Limestoneville, PA.
Diary entries don't have to contain "juicy tidbits" to be interesting nor be filled with curiosities. For example, consider the diaries of Paul Roat. Paul was my father's first cousin and I am in possession of his diaries from 1940 and 1942. Paul's ancestral line is: Andreas Hagenbuch (b. 1711) < Michael Hagenbuch (b. 1746) < Henry Hagenbuch (b. 1772) < William Hagenbuch (b. 1807) < Hiram Hagenbuch (b. 1847) < Kathryn Jane Hagenbuch (b. 1879,  m. 1902 to William Jacob Roat) < William Paul Roat (b. 1907, m. 1939 to Lulu Mast with no children).
When I was a boy, Paul and his wife Lulu lived with my great Aunt Katie (Kathryn Jane "Hagenbuch" Roat) in a stone house a few miles from our house near Limestoneville. Paul farmed but was also an Allis-Chalmers tractor dealer. Of course, my father purchased his Allis-Chalmers tractors from his cousin Paul (models WD-45, D-14, D-17). Paul died in 1964 of diabetes, after first going blind from the disease. I remember the sadness of the several years leading up to his death as my father, Homer, took him to Philadelphia several times for treatments.
On first glance, Paul's two diaries are bare bones and what little information he wrote is mundane. The small black leather diaries were both gifts from his mother Katie Roat. My opinion is that she wanted him to keep a diary, so she purchased them for him, and he wrote in them, but with little enthusiasm! Paul's first entry from January 1, 1940 is:
Cold. Done barn work. Changed light bulbs. Lulu here. Went to Mr. and Mrs. Herbert Meeks [sic]. Eve.
This is not a very interesting entry. However, it is curious he wrote that Lulu was there. Why would he mention that his wife Lulu was at their home? Where else would she be?
But, later entries may shed some light on this, for Lulu must not have been living with Paul and his mother at that time (Paul's father, William Jacob Roat, had died in 1932). Sunday, January 7:
Cold. Went to Williamsport AM for Wify [sic].
We know that Lulu "Mast" Roat was from Williamsport, PA. And, on Thursday, January 11:
Cold. Changed tires around on bus put 2 new ones on inside rear. Fred here a few min. Sorted some potatoes. Aaron Hottenstein and Marcella here about 1 hr. Went to Wmsport Eve to see my wife.
We may never know why Paul's wife was not at their home during this time. No other mention is made of him visiting her in Williamsport, although there is an entry, January 17, where he takes "Lulu and Anna to Williamsport," so it is assumed she was then living at home. It may be that Lulu's mother or father were ill at the time and she was caring for them at their home in Williamsport.
In the remainder of the 1940 diary, Paul writes of chores on the farm such as hauling manure, cultivating, and harrowing. He writes of going to the Oak Grove Festival on Saturday, June 15 and to neighboring towns: Milton, Turbotville, and Hughesville. He writes of the many relatives and friends that visit and that he works with: Aunt Julia, Uncle Luther, Uncle Israel, Bernice and Herman Bogart, Homer, Wilmer, and the McConnel brothers.
Although there are no entries concerning Paul's thoughts and what might be happening in the state or country at that time, he does fill the diaries with people's names and every day activities. He even writes a few times of playing cards in the evening.
Paul's 1942 diary is also filled with the mundane details of farm life; nothing too interesting.
[Saturday, March 28] Cloudy, little rain PM. Goldie and Guy here. Sowed some clover seed AM. Hauled 3 loads manure. [Goldie was Lulu Roat's sister whose husband was Guy.]
[Monday, August 31] Harrowed a field. Boys picked stones. Lester [Yerg]here. Went to [dairyman's] league meeting eve. Milton.
One strange detail is that Paul never mentions any special events such as birthdays, weddings, deaths, or holidays; other than attending church. For example on December 25, 1942:
Went to 7:30 AM Service. Washingtonville.
He never mentions anything about the war in Europe or Japan. His only interest was keeping a record of local people and daily activities. However, Paul has left us insight of Montour County farm life in the early 1940s.
Diaries can be a very important part of family histories. Someone in every family needs to keep one, even if it is only a few sentences every few days; but about more than just the weather! Writing this article has put the bug back in me that I need to write more often,  as the last entry in my journal is Monday, August 15, 2016 (a very important entry!)
This day the 8 of us were together, all day – Me, Linda Faye, Andrew, Sara, Katie, Nelson, Julie and grand daughter Hadley. It was a wonderful day of cooking, eating, playing chickenfoot, bonding and talking. We erected a bacon stone in the back yard, taken from the area of the Berks Co. homestead, in remembrance of our ancestors.