More Family Icons & Their Stories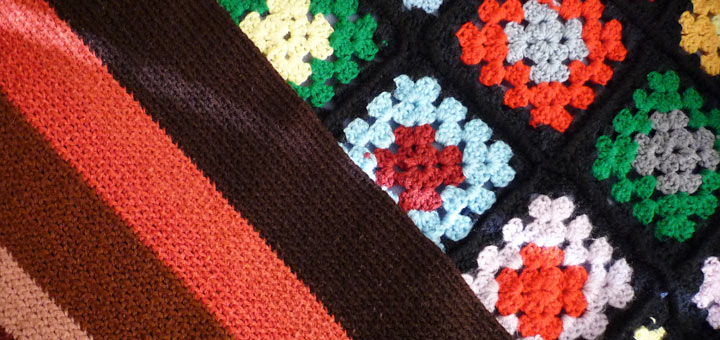 A little over a year ago my father and site co-founder, Mark Hagenbuch, wrote an article examining the importance of "family icons." These are objects that are prized by families for the stories attached to them. Like my father, I believe that family icons are significant and worth preserving. Though they are often simple things with little monetary value, they breathe life into the past and make tangible our memories of a person. It is in this spirit that I would now like to share a few of the family icons which I hold dear.
A Washbowl and Pitcher
My wife, Sara, and I were lucky enough to have my grandfather, Homer S. Hagenbuch (b. 1916, d. 2012), attend our wedding in 2011. As a gift, he gave us an antique, porcelain washbowl and pitcher.
Anyone who frequents sales or flea markets will be familiar with these items. They were, after all, once very common in the 18th and 19th centuries. Without sinks or indoor plumbing, one would fill the pitcher with water and then wash in the bowl. Today, these relics are typically used for decoration.
My grandmother, Irene M. Hagenbuch (b. 1920, d. 2011), found the pitcher and washbowl in the attic of a farmhouse where they once lived. So while it has not been in the family for very long, it is a reminder of my paternal grandparents, whom I called Nana and Pop, and of a simpler time spent on the farm.
Two Afghans
Both Nana and my maternal grandmother, Ethel I. Brandt (b. 1918), made afghans. Ethel, whom I call Oma, made one for each of her grandchildren and presented it to them when they began college. Nana also made one for each of her grandchildren, except she gave it to them as a wedding gift.
For years, I have kept these afghans on my bed. Oma's is a crocheted, striped pattern of orange and brown yarn, while Nana's is crocheted granny squares of many different colors. These two icons speak to the thoughtfulness and love of my two grandmothers.
A Tie Tack & Tie Chain
Nana's brother, Wilson Faus (b. 1927, d. 2013), was an avid hunter, fisherman, and camper. My father and I flew to Corona, California to attend his funeral in 2013. There we spent several days with the Faus side of the family remembering my great Uncle Wilson and sharing stories. At the end of our visit his wife, Gloria, laid out a few of Wilson's personal items and suggested that we pick something if we wanted. As a reminder of Uncle Wilson and his love of the outdoors, I selected a tie tack depicting an Irish setter pointing the way forward.
I also own a tie chain which has the initials A.J.H. These are for Andrew "Andy" James Hagenbuch (b. 1911,  d. 1987). Andy, along with his siblings Bruice and Julia, were the last Hagenbuchs to farm the property once held by my great, great, great grandfather William Hagenbuch (b. 1807, d. 1879). Andy lived long enough for me to know him. His tie chain conjures memories of visiting the farm and how, when he was no longer mobile, he traveled to the second floor of the house in an amazing elevator that, to a child, seemed to be made of gold. (It was actually brass.)
A Small Wooden Box
Pop's first cousin, Harold Sechler (b. 1923), once presented him with a small box hinged using a piece of tape. On it is written in marker, "3 pc. Chicken Dinner." Opening the box reveals three kernels of corn – a tiny snack for a chicken!
Growing up, I never thought of Pop as having much of a sense of humor. However, this little gag gift reveals that he and his cousin, who were both farmers, shared a good laugh every once in a while. Just like Pop and Harold, I enjoy getting out the "3 pc. Chicken Dinner" for guests and watching their reactions as they open it.
A Pocket Watch
My maternal grandfather, Roy A. Gutshall, Jr. (b. 1920, d. 2004), barely knew his father, Roy Sr. (b. 1894, d. 1928), who died when he was only eight. Roy Jr, whom I called Opa, kept several of his father's effects. One of these was a pocket watch engraved with his initials. This was passed to his son, Luther, and then to me.
The pocket watch doesn't work and, given the ubiquity of smart watches and phones, has little use today as a time piece. Yet, for me it is a connection to a great grandfather I never knew. In one Gutshall family picture, I can see some of the men with watch chains, leading me to wonder: Is Roy Sr. wearing the watch that I now hold?
A Frog on Tree Fungus
One of my most prized family icons is a true curiosity. On a dried piece of tree fungus rests an old, rubber frog. The frog has certainly seen better days and has lost many of its fingers and toes. While most would consider this frog perfectly harmless, for one young child, I assure you it was the stuff of nightmares!
Of course, that child was once me and this frog used to sit upon its fungus at Oma and Opa's house. Growing up, I have a clear memory of Oma's houseplants neatly arranged on a yellow, vinyl covering. In the middle of the plants, sat the frog.
What I don't recall is that I used to be deathly afraid of this frog and that my family embarked upon a mission to rid me of this unusual phobia. The strategy was simple. The frog would be revealed, usually by throwing it at me, when I least expected it! While initially this elicited screams, I eventually grew out of my fear of the frog. Now, it only brings me smiles, as do all of the family icons in my possession when I think of the stories that connect me to them.
Do you have any family icons that you cherish? We encourage you to share them in the comments area below or on Facebook.