I'll Be Home For Christmas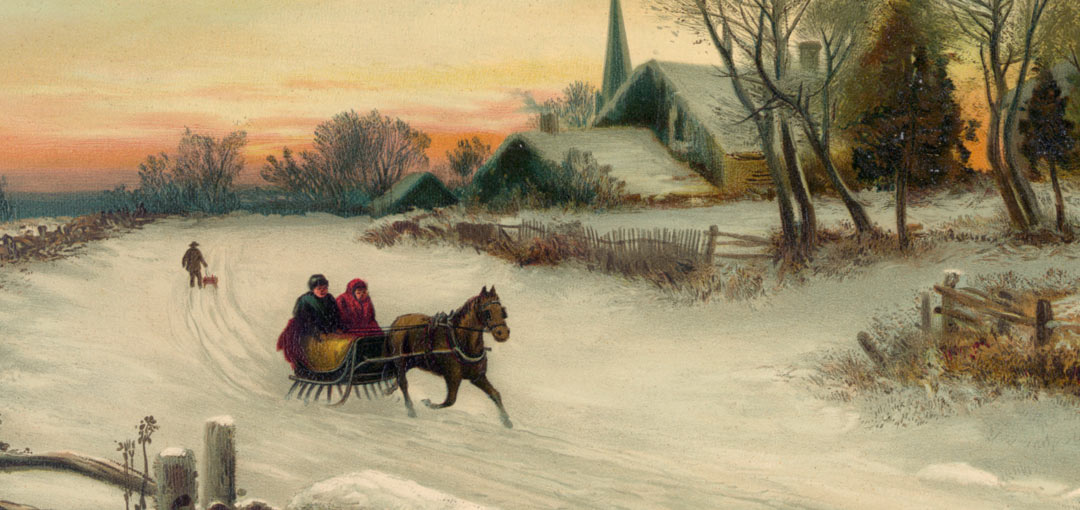 Lately, we've heard the advice to "stay home for the holidays" and help prevent the spread of Covid-19. While many bemoan being stuck in their houses this year, let's remember that for some being at home would be the greatest Christmas gift of all.
One of the best examples of this sentiment is found in the song that inspired the name of this article, "I'll Be Home For Christmas." Written in 1943 by Kim Gannon and Walter Kent, the holiday standard is sung from the perspective of a soldier serving abroad during World War II. In the composition, the soldier imagines the warmth, love, and light of a traditional Christmas spent at home.
The original and arguably the most beautiful version of this song was recorded by Bing Crosby. Today, it conjures memories of Christmases past, times spent with family, and the joy of the holidays. However, as many people know, the song is actually quite melancholy, with the solider admitting at the end: "I'll be home for Christmas, if only in my dreams." For many who served overseas in the United States Armed Forces, a holiday at home was not to be.
Those who are hospitalized also yearn to be in a more comfortable place for the holidays. A story about this comes from a member of our own family: John W. Hagenbuch. John was born in 1894 to John R. and Lucie (Taylor) Hagenbuch. His line is as follows: Andreas (b. 1715) > John (b. 1763) > John Conrad (b. 1790) > John "Finis" Phineas (b. 1812) > John R. (b. 1860) > John W. (b. 1894).
John W. was raised in Virginia and married Ethel Roles (b. 1901) in late 1917. They had at least one child, a daughter named Audrey, who was born in 1918. Ethel died at the age of 28 in 1929, and it appears John never remarried. In 1976, he was living in Woodridge, New York, while his daughter resided in southeastern Pennsylvania. That same year on the day after Christmas, the following article appeared in the Times Herald Record:
---
He'd rather be home on Christmas Day
by Jeffery Page
---
He pushed away his lunch tray; the fish and beets and milk could wait. He pulled himself a little higher in his bed, smiled at the gay poinsettia on his bed stand and smoothed down his rumpled, brownish hair.
John Hagenbuch entered Community General Hospital here 10 days ago. It was the third time this year he was hospitalized with stomach cramps and chest pains. He didn't count on being here for Christmas.
"The doc gave me some medicine for the chest pain," he says. "But the cramps were terrible, just terrible."
Hagenbuch is 82 and says he'd like to get himself into a nursing home when he's discharged from the hospital. "The doc is working on it for me," he says.
He's a proud man, but says the tasks of everyday life have been getting more difficult. "It's hard to go shopping for food and keep the place looking nice," Hagenbuch says.
He lives in a two-bedroom apartment in Woodridge. He's been there for the last six years. Hagenbuch has been a widower for 46 years. His daughter, grandchildren, and great-grandchildren live in Pennsylvania.
Christmas in the hospital's male ward was something he was looking forward to with any balance of yuletide glee.
"Oh, I guess it's all right here," he says with a minute trace of his native Virginia in his voice. "Well, my next door neighbor asked me to come over for Christmas dinner. They're supposed to be having turkey or leg of lamb or something like that. And, I've got a big, big appetite. I sure wish I could be there."
Hagenbuch worked as a carpenter until he was injured. He had to leave the union at 65, but worked odd jobs for the next 10 years. He has hardened, weathered hands that resemble ham hocks.
It was the hospital's auxiliary that sent this poinsettia to Hagenbuch and the other patients. His spirits were raised the other night when a group of carolers toured the corridors singing of the birth of Christ.
But all this doesn't matter. Hagenbuch would rather be home.
Sadly, we don't know much more about John W. Hagenbuch. It seems that he did recover and eventually relocated to Bucks County, Pennsylvania, where he died in 1981. He is buried in a plot near his daughter. The only photograph we have of him is a grainy, black-and-white picture from the newspaper article.
The Christmas season is a joyous time. Yes, many of us will be staying home for it, but let's not allow this to dampen our spirits. We have so much to be thankful for, and there are others who would gladly trade places with us to enjoy the holidays at home.
From our Hagenbuch family to yours, may you have a very merry Christmas!