The Wolfes of Columbia County, Part 1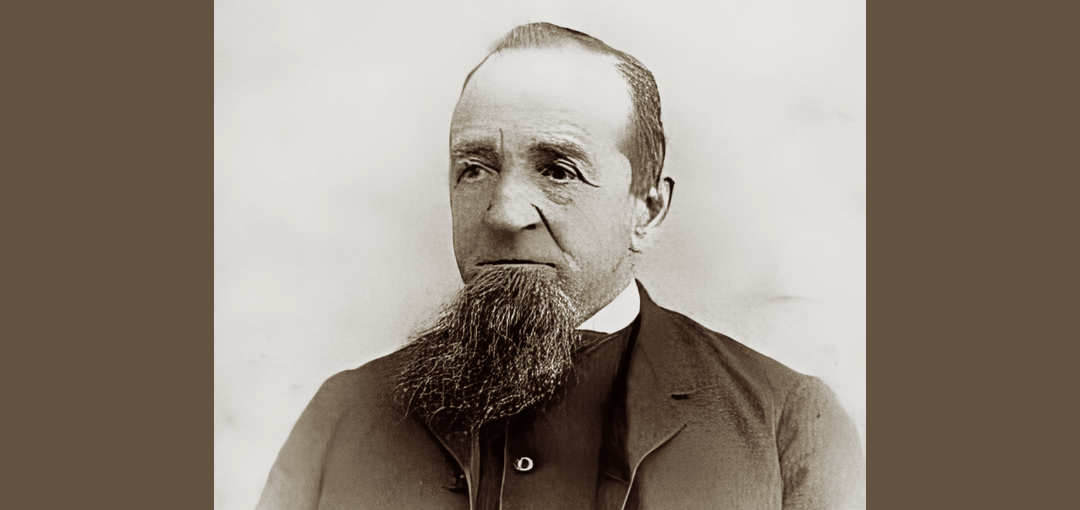 In my last article, I touched on the Wolf/Wolfe family when I researched John and Shirley Mae (Wolfe) Zisch. As mentioned, I used my paper records to trace Shirley Mae back to her great grandparents—Stephen and Maria (Hagenbuch) Wolfe. Maria was the daughter of John Jr. (b. 1791) and Christina (Hess) Hagenbuch. She was a granddaughter of John Sr. (b. 1763) and great granddaughter of the patriarch, Andreas (b. 1715). When I looked over the penciled in details of Stephen and Maria Wolfe on their paper record, I recognized several names that jumped out at me, reminding me of previous research. These were the surnames of Creveling, Fetterolf, Lebo, and Creasy: all familiar names from Columbia County, Pennsylvania. So, I was resolved to tackle this large family and make some sense out of it for our readers.
As much as Andrew and I write about our Hagenbuchs, we can't forget all the allied family lines that are a result of female Hagenbuchs taking on the married surnames of their husbands. The Wolfe family that Maria Hagenbuch united with when she married Stephen Henry Wolfe in 1847 traces back to Stephen's grandfather, John Wolf, who was born in Germany in 1769 and was married to Catherine Hahn. In America, they first lived in Lehigh County, Pennsylvania. John is listed as a soldier in the American war for independence by the Daughters of the American Revolution. John died in 1824. He and Catherine are buried in the Mifflinville Cemetery, Columbia County where many of the Wolfe family are buried.
John Wolf's son, Christian (b. 1801, d. 1878), married Susannah Miller. They had four known children: Lydia (b. 1823, d. 1899, m. Joseph Wintersteen), Stephen Henry (b. 1825, d. 1895, m. Maria Hagenbuch), Elizabeth (b. 1833, d. 1928, m. Aaron Andreas [that is his surname]), and Susan (b. 1841, d. 1916, m. Andrew Amman). All of these children of Christian and Susanna Wolfe are buried at the Mifflinville Cemetery. The Wintersteens had 10 children. The Ammans had four children. No children can be found for the Andreas family. We also know that Stephen and Maria (Hagenbuch) Wolfe had 12 children! As written in a previous article about Columbia County having many interconnected marriages, one of the Wintersteen daughters, Minnie, married Milton Hess whose Hess family was in thick with other Hagenbuchs from Columbia County! Indeed, the Hesses, Wolfes, and Hagenbuchs were thick as thieves!
Stephen Henry Wolfe was a farmer near Mifflinville. As mentioned, his wife Maria (Hagenbuch) was the daughter of John Jr. and Christina (Hess) Hagenbuch. Yes, another Hess connection. But, in this instance, nothing can be found as to Christina's parentage. However, she has to figure into this very large Hess family that settled first in Northampton County, Pennsylvania, then in Columbia County where they intermarried with Hagenbuchs.
Stephen and Maria (Hagenbuch) Wolfe were married on November 30, 1847 when Maria was 17 years old. On February 10, 1848, she delivered her first child, Charles Henry. Do the math! Eleven more children followed, the last being Frank Gilbert who was born in 1871 when Maria was 41 years old. Maria died in 1879. A few years after that, her husband Stephen married again, this time to Angeline Kelchner. Angeline was born in 1831. She and her first husband, Eleazor Kelchner, had seven children before his death in 1876. After Stephen Wolfe died in 1895, Angeline was remarried to John Pifer, who was seven years her junior and had been married previously to Alice Banghart with four children born to them. The usual question is asked: Are you confused yet? Genealogy can be very complicated! Just keep in mind that Stephen Henry (b. 1825, d. 1895) and Maria (Hagenbuch) Wolfe (b. 1830, d. 1879) had 12 children and are buried in the Mifflinville Cemetery, Columbia County, PA.
The photo of Stephen Wolfe, taken about 1890, shows a man who has distinctive chin whiskers. He has that usual somber face which was common of people having photos taken at that time. Unfortunately, it is not known if a photo of his wife, Maria (Hagenbuch) Wolfe survives.
Stephen was sent a draft notice to serve in the Civil War in 1863. However, as a farmer with a large family he likely did not serve, possibly paying someone to take his place. By 1863, he and Maria already had 8 children with another one on the way! So, it was not necessarily unpatriotic for Stephen to avoid marching off to war. The first four children of Stephen and Maria were: Charles Henry (b. 1848, d. 1943, m. Sarah "Sallie" Masteller [sometimes spelled Mausteller or Mosteller]), John (b. February 1850, d. March 1850 and buried at Hidlay Church Cemetery, Columbia County), Francis (b. 1851, d. 1853 and buried at Hidlay Cemetery), and Dorothea Ann (b. 1853, d. 1877, m. Benson Creveling).
Prior to her death on November 20, 1877, Dorothea and Benson had four children. The last child, Dorothy, died on the same date as her mother, November 20, 1877. Benson remarried very soon after Dorothea's death, this time to Sarah Shultz; and they had five children together.  Dorothea (Wolfe) Crveling and daughter Dorothy are buried next to each other in the Creveling Cemetery, Almedia, Columbia County. Benson died in 1907. His second wife, Sarah (11 years his junior) is buried with him in Creveling Cemetery.
Stephen and Maria (Hagenbuch) Wolfe's oldest child, Charles Henry Wolfe (b. 1848, d. 1943) was married to Sallie Masteller on December 9, 1875. Charles and Sallie farmed near Mifflinville and raised three children: Aaron Millard (b. 1877, d. 1967, m. Amanda Redline), Lettie (b. 1880 , d. 1942, m. Charles Schweppenheiser), and Harvey (b. 1887, d. 1970, m. Bessie Fenstermacher). Charles and Sallie Wolfe are buried at Mifflinville Cemetery.
Aaron, who was a farmer, and Amanda (Redline) Wolfe were married in 1903 and had one son who died in infancy. Harvey worked as a mechanic and pipe fitter in the automobile industry. Harvey and wife, Bessie, had one child, Millard, who was born in 1916. Millard is still being researched. We do know that he signed up with the draft in 1940. His draft card lists his wife as "Mrs. Millard F. Wolfe". Millard was living in Mount Pocono, Pennsylvania but "Mrs. Wolfe's" address is listed as Shavertown, Pennsylvania which is 40 miles from Mount Pocono. This could mean they were separated or that Millard was living away from home because of work. His employer is listed as the Pennsylvania Motor Police, which was once the name of the Pennsylvania State Police.
Charles and Sallie (Masteller) Wolfe's daughter, Lettie (Wolfe) Schweppenheiser (b. 1880, d. 1942), rang a bell in this old memory of mine. The first school I worked at from 1975 to 1987 was Dalmatia Elementary, Dalmatia, Northumberland County, Pennsylvania. I taught first grade at Dalmatia Elementary and one of the second grade teachers was Marie Sweppenhiser (b. 1915, d. 2003), a grand lady who I admired as a good teacher. She always told me that her husband was related to Hagenbuchs from Columbia County, Pennsylvania. Decades later, I have finally found the connection that I never realized back in the day. The surname Schweppenheiser is sometimes spelled "Sweppenhiser." I found that Marie's husband was Max Sweppenhiser (b. 1912, d. 1967) who was born in Columbia County. After searching through a lot of censuses and grave records online, I found that Max's great grandfather was John Phillip Schweppenheiser (b. 1802, d. 1844) who was also the great grandfather of Charles Schweppenheiser married to Lettie Wolfe!
Furthermore, Max Sweppenhiser's father Edwin (b. 1867, d. 1943) had a sister Ella (b. 1877, d. 1960) who was married to Elmer Wilson Hagenbuch (1873-1942). Therefore, through marriage, my early teaching colleague, Marie Sweppenhiser, had a great aunt and uncle, Elmer and Ella (Sweppenheiser) Hagenbuch! Elmer Wilson Hagenbuch was written about recently in an article for this site.
I decided to break this Wolfe family genealogical article into two parts because there are so many descendants of Stephen and Maria (Hagenbuch) Wolfe to write about and because there are a large number of interconnections. In the next part, more connections will be fleshed out as the remainder of Stephen's and Marie's children are sleuthed.