Holiday Baking, A Family Tradition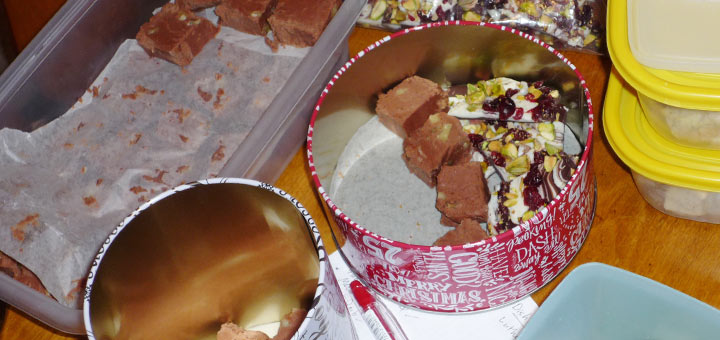 Every year, as we approach Christmas and New Years, many families prepare for the time-honored tradition of holiday baking. Looking back, I can fondly remember platters stacked with pressed cookies, powdered snowballs, and sugar cookies.
Making treats together was always a part of my Hagenbuch childhood, and it continues today as my wife, Sara, is especially fond of baking. Her love of crafting tasty goodies has been passed down from her mother and grandmother. Their Eastern European roots have added a whole host of new recipes to our family.
In our household, we are increasingly making traditional recipes that were once commonly made in the 19th and early 20th centuries. Below is a recipe that we made this year. These vanilla pretzels are a reminder of the Hagenbuch family's Pennsylvania Deitsch heritage.
Vanilla Pretzel Cookies
Makes about 3 dozen cookies.
3 1/2 cups flour
1 cup sweet butter
1 egg lightly beaten
1 teaspoon vanilla
1 cup sugar
1/2 cup heavy cream
1 egg lightly beaten
2 or 3 tablespoons sugar
1/2 cup finely chopped unblanched almonds
Sift flour with baking powder into a wide bowl. Form a well in the flour. To this, add butter (cut into small pieces), beaten egg, vanilla, sugar, and cream. Work ingredients together with your fingertips until you have a smooth dough that sticks together. Form a ball, wrap in wax paper, and chill for 30 minutes.
Break dough off in pieces slightly larger than a walnut. With floured hands, roll each piece to a thin rope. Shape into a pretzel. Arrange on buttered baking sheet and chill 20 minutes.
Brush with beaten egg and sprinkle with chopped almond followed by sugar. Bake in a preheated 325 degree oven for about 25 minutes or until golden brown. Let cool.
Holiday baking is about more than just the tasty treats it creates. One of the joys of cooking as a family is the way it brings everyone together. I have many fond memories of being in the kitchen with my mother and sisters making Christmas cookies.
Sara and I enjoy making a number of different sweets that fill the kitchen with the wonderful aromas of the season. This year's list included Earl Grey shortbread, chocolate bark with cranberries and pistachios, vanilla pretzel cookies, chocolate fudge, and candied nuts.
Recipes for candied nuts date back many centuries and were certainly enjoyed by our Hagenbuch ancestors around the holidays. We have been making the following recipe for many years now and have found it to be quite popular.
Sugar-and-Spice Candied Nuts
1/3 cup dark brown sugar
2/3 cup white granulated sugar
1 teaspoon kosher salt
a generous pinch of cayenne pepper
1 teaspoon ground cinnamon
1 pound walnut or pecan halves or whole peeled hazelnuts
1 egg white, room temperature
1 tablespoon water
Preheat oven to 300 degrees. Mix sugars, salt, cayenne, and cinnamon, making sure there are no lumps. Then, set aside. Beat egg white and water until frothy but not stiff. Add walnuts, and stir to coat evenly. Sprinkle nuts with sugar mixture, and toss until evenly coated.
Spread sugared nuts in a single layer on a cookie sheet fitted with parchment paper. Bake for 30 minutes, stirring occasionally. Remove from oven, and separate nuts as they cool. When completely cool, pour the nuts into a bowl, breaking up any that stick together.
One of the best parts of baking as a family is how everyone can enjoy the sweet fruits of their labors. Sara and I end up with many more cookies, chocolates, and candies than we could ever eat by ourselves. So, we end up sharing these with others—a great way to get into the spirit of the season!
As you enjoy Christmas and New Years with loved ones, consider trying one of the above recipes or making one of your family's favorites. It's the perfect time to continue the important tradition of holiday baking.