Distinguishing Features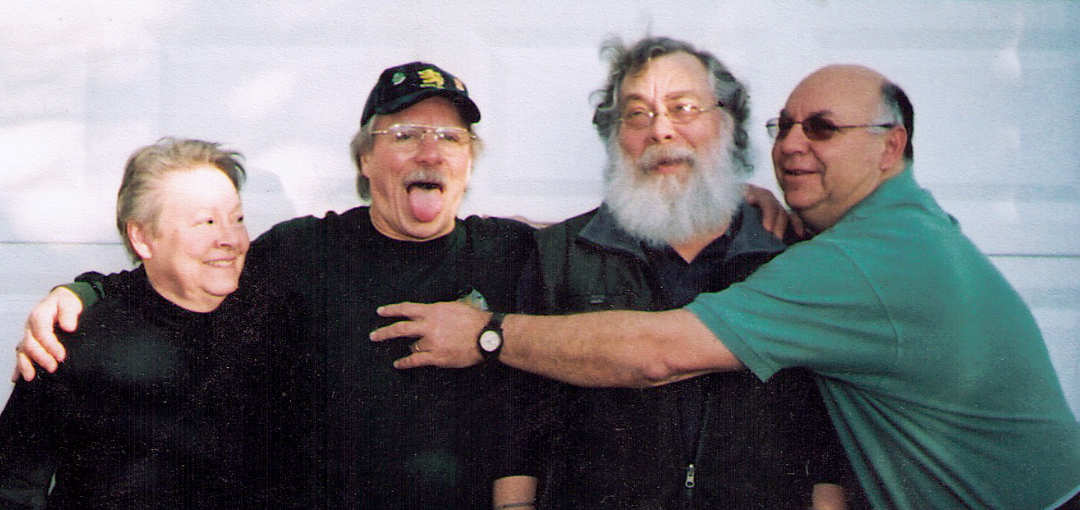 "Ahh, she looks just like Uncle Joe!"
"No, she doesn't. But she has her mother's nose."
"Well, I think she looks just her Daddy's picture when he was born. Look at those eyes and the blonde hair!"
Then, six months later…
"Ahh, she looks just like Aunt Tillie!"
"No, she has her father's pug nose."
"Well, I think she looks like her mother's baby picture at that age. It's the same smile!"
We have all heard these comments and probably made similar ones ourselves. Usually, someone with sense might say, "The baby looks like herself!" One thing is correct about the statements above: babies, children, and young people as they become adults all change their looks. We all go through changes in our features, and at one time or another, we might favor a father or mother or even a grandparent at the same age. Several years later, we favor someone else in the family, and many times we don't necessarily look like anyone from the family. There are some common sense reasons for this.
Of course, genetics do come into play with our facial features, hair color, body mass, voice, and even the way we walk, stand, and move. Some say they even influence the way we think! How many times have we attributed stubbornness, either our own or someone else's, to our relatives: "Oh my, he's just as stubborn as his grandfather was!"
I know that within our Hagenbuch family, we have claimed the right to be stubborn and "stick to our guns" because of our so-called "German heritage." Well, when you think about that, I'm not sure it is completely true. Our German heritage is probably more Swiss and is certainly watered down by the blood of ancestors from many other countries. My own DNA shows that I have ancestors who are Swiss, German, Scottish, and Jewish (my maternal grandmother's grandfather was Jewish and from Germany). So, I suppose my being stubborn at times can be blamed on not only my German blood, but also my Scottish blood? Careful! Now we are assigning emotions to ethnicity! That is a slippery slope.
But, let's get back on track. Our relatives with the most similar DNA are our biological siblings. We have the same mother and father who gave us our attributes. Does that mean that my two brothers, my sister, and I all look similar? I don't think so. I do know that our mother could not tell which of her sons was calling her on the telephone because our voices are very similar. My sister's voice was a bit sweeter than ours, so Mom did know when Barb was telephoning! Although I don't see much, if any, similarity between myself and my brothers in facial features, nor build of our bodies, and not even our hair color. However, I believe all three of us now have graying or white hair—with some baldness!
There are several things one must take into account when trying to find features in folks that distinguish them as related. First, one must try to compare people when they are at about the same age. As mentioned above, we change a lot as we go through life's journey. A few months ago, my wife Linda's good friend, Joyce, was playing cards with her in our front room. Suddenly, Joyce noticed a family portrait (Linda, our three children, and me) which was taken in 1989. Joyce asked Linda, "Who is that man beside you in that photo?"
What? Indeed, I was not recognizable to Joyce. My features in the past forty years have certainly changed. I no longer wear glasses, my face is fat, I have less hair on my head, and none under my nose! So, when looking for similarities between relatives, we should compare the people when they were about the same age.
Another factor is facial hair in men, hairdos in women, clothing, and other changes that make people look different because of fashion. Great grandpa may have had a beard and great grandson does not. We might look similar if our facial hair was the same or nil. Our faces look different from others we are comparing to because of eyeglasses, because of sickness or diet, and even if the ancestor we are comparing ourselves to smiled or not for their photo! With the amount of work that our ancestors did compared to us, I do believe that today our faces and body mass is "puffier." Put a different hair fashion on Aunt Susie, take away her glasses, and slim down her face, and she may resemble Great Grandma Mary!
But probably the biggest factor to the problem in finding similar family features is genetics itself. If my siblings and I have the similar DNA coursing through our veins and we look different, how can I expect to have some family features of my ancestors years ago whose DNA differs because of other family connections? Take, for instance, my grandfather Clarence Hagenbuch (b. 1889). I have the genetic makeup of his families: Hagenbuchs, Lindners, Muffleys, Wolfs, and so on. But, in addition, I have DNA from his wife's family, my grandmother Hannah who was a Sechler, along with her family genetics from the Davises, McWilliams, Henrys, and others. I also have DNA from my mother's families: the Fauses, the Hilners, the Johnsons, the Muellers, etc. All of this mixed up mush of DNA has something to do with the shape of my nose, the baldness of my pate, my ear lobes, and even my stubby fingers!
All of this reasoning is a lot of fun. We certainly do seem to see family traits in our children and ourselves as we grow older that seem to come from our family lines. "You look like a Hagenbuch," is a phrase I have heard many, many times when I go back to my original home area in Montour County, PA. I know that even though my siblings may not seem to look much like me, they get the same comment. Could it be the way we narrow our eyes when talking to someone, or the way we shift our head, or our voice, or the way we stand? Not surprisingly, that brings up the question of nature versus nurture.
Nature decides the physical aspects of our being whereas nurture is learned behavior. Nature or the genetic DNA will decide on the shape of the nose, the size of eyes and ears, baldness patterns, and the build of my body. But nurture is going to be the effects of me being raised by my parents who may have used certain phrases, or were stubborn, or were hard working.
Probably more than any other Hagenbuch, I have looked at hundreds of photos of our family, not just of my Montour/Columbia County family, but of families from all over the United States. I can't really say that there is one distinguishing feature that makes us look like Hagenbuchs, for those of use who are blood related. But, I often see nuances that seem to flow from one generation to another, sometimes skipping several generations and popping up later. Here's one quick example. My brothers Bob and Dave, who sport facial hair, look like the photos I have seen of our great grandfather Samuel Sechler, when he was in his seventies (as both my brothers are). I see Grandpap Sechler in them, especially as they stand, with their arms akimbo, as in a certain photo of Grandpap Sechler. This can't be nurture so it must be nature?
My daughters, Katie and Julie, remind me of photos of their namesakes, my great aunts Katie and Julia, when those aunts were younger. All four ladies have a beauty and calmness about them that is conveyed in their photos. However, maybe it isn't so much the facial features as it is the association I have with these fine, great aunts of mine and my daughters. My son, Andrew, often reminds me of my wife's brother, Luther. It is probably the slim, tall features that Luther had as a young man that are now possessed by Andrew. But, it is also the walk and laugh that they both share.
When I look at the photo we possess of my great grandfather, Hiram Hagenbuch, which was probably taken on his wedding day to my great grandmother, Mary Ann Lindner, I can't help seeing my father, Homer. Maybe it's the shape of the face and certainly the look they both share as they peer at us from photos when they were young men. My wife, Linda, reminds me often of her beautiful mother Ethel (Brandt) Gutshall. Yet, it's not only her facial features, but also her love of gardening. I know that Linda possesses the no-nonsense attitude of her father, and his common sense. She has obtained many of her qualities through both nature and nurture. As for myself, when I look in the mirror, I see my mother and father. What is it? The shape of my mouth might be like my mother's, especially when I smile. The look of my eyes and maybe my nose are the same as my father's. I can't be sure. But, it is a bit eerie, as if both of their faces are superimposed over my mine as I peer at myself in the looking glass.
I believe it all comes down to wanting to make connections with our ancestors. We are proud of our ancestors' accomplishments, so we want to share the same personalities with them along with something in our physical features too. I doubt very much that I resemble our patriarch, Andreas Hagenbuch, as I have always seen him as a short, tough man, hardened by the many experiences and difficulties he faced throughout his life.
What we all share, all of us that are Hagenbuchs or allied families, is some DNA with Andreas and his three wives. These people braved the crossing of the Atlantic Ocean; they were resolute in their creation of a new home here in colonial America which was a frontier land; and they were determined to persevere during wars, challenging politics, religious changes, family deaths, Indian raids, and many other experiences both good and bad. If we can't look like them, at the least we can mirror their stick-to-itiveness in a changing world, something that is needed as much today as in the past.