2020 Hagenbuch Reunion Canceled, So Here's Forty-Nine Beans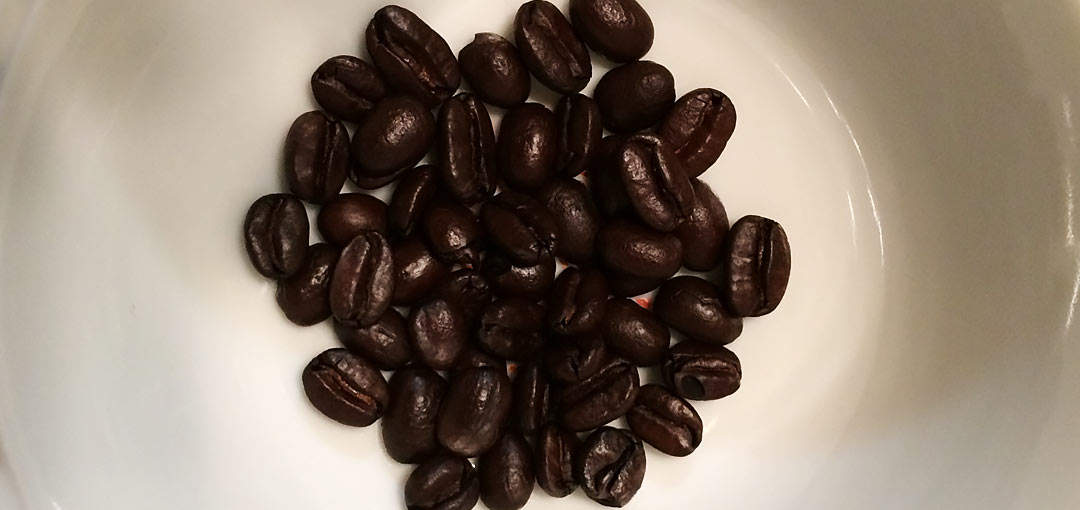 My father, Mark Hagenbuch, and I were looking forward to this year's Hagenbuch Family Reunion, which was to be held on June 20, 2020. Unfortunately, with a global pandemic and social distancing limiting large gatherings, we have decided to cancel the event.
The good news is that we have rescheduled it for 2021. The tentative date and location for the 2021 Hagenbuch Reunion is as follows:
What: Hagenbuch Family Reunion
When: Saturday, June 26, 2021
Where: St. John's Lutheran Church, 6590 Musser Lane, Watsontown, PA 17777, Map
Please put the date on your calendars, and we will keep you updated on any additional information or changes during the coming months!
Now, this wouldn't have been much of an article if it ended right here. So, I wanted to share a Pennsylvania Deitsch recipe that I am currently experimenting with—a cordial named Forty-Nine Beans. The recipe comes from Pennsylvania Dutch Country Cooking by William Woys Weaver. Another of Weaver's cookbooks, Dutch Treats: Heirloom Recipes from Farmhouse Kitchens, was featured recently on this site too.
Weaver introduces the Forty-Nine Beans using a delightful story:
Back in the 1930s, during the process of moving graves from a private burial ground along Rockvale Road in Lancaster County to a plot in Longenecker's Meeting not far away, the men at work uncovered an old wine bottle. Its cork was rotten and inside was a scummy-looking liquid that contained forty-nine coffee beans. They counted them. According to the late Reuben Harnish, who witnessed it, the men were spooked, thinking their discovery to be a relic of local witchcraft [or perhaps powwow magic]. What they had found were the dregs of a Pennsylvania Dutch cordial of eighteenth-century origin often mentioned in old books but rarely explained in recipe detail. It was Forty-Nine Beans.
I've been meaning to make Forty-Nine Beans for some time, though there were a few issues with getting started. First, the recipe called for Apple Brandy since "Pennsylvania Dutch applejack . . . is no longer manufactured." When Weaver wrote his cookbook, this was true. However, since that time, Laird's has begun selling applejack again. I wanted to confirm with Weaver that applejack was the right liquor to use, and he agreed it was.
Second, the recipe takes six months to age completely. That's a substantial amount of time. But, procrastination wasn't making it any shorter! Therefore, in February of 2020 I assembled a bottle of Forty-Nine Beans.
To do this, I needed the following:
a 750 ml bottle of Laird's Applejack
49 roasted coffee beans
1 orange rind
1/4 cup of white sugar
The recipe requires that all the ingredients are assembled in a 750 ml bottle. The Laird's bottle works fine, and I began by carefully emptying this into another container. Next, I removed rind from an orange and scraped the white pith from the underside of it. Then I cut the cleaned rind into thin strips and chopped these into short pieces, about an inch long.
It was time to assemble everything. The rind, beans, and sugar went into the empty bottle, followed by the applejack. Not all of the applejack fit, so I was forced to drink that immediately. Finally, I shook up the bottle and placed it in the pantry. There it will infuse until August—six months total.
When done infusing, Weaver states that the bottle should be emptied out and the cordial strained. The strained liquid should be placed back into the bottle along with the 49 beans. The peel is discarded. The drink can be served in shot glasses.
Though it is disappointing to have to cancel this year's Hagenbuch Family Reunion, starting a bottle of Forty-Nine Beans gives me something to look forward to. In August, when I hope the shelter-in-place rules will have been relaxed, I can visit my father, discuss our Hagenbuch family's history, and share a bottle of this unique, Pennsylvania Deitsch cordial.