Russell Hagenbuch's Michiganers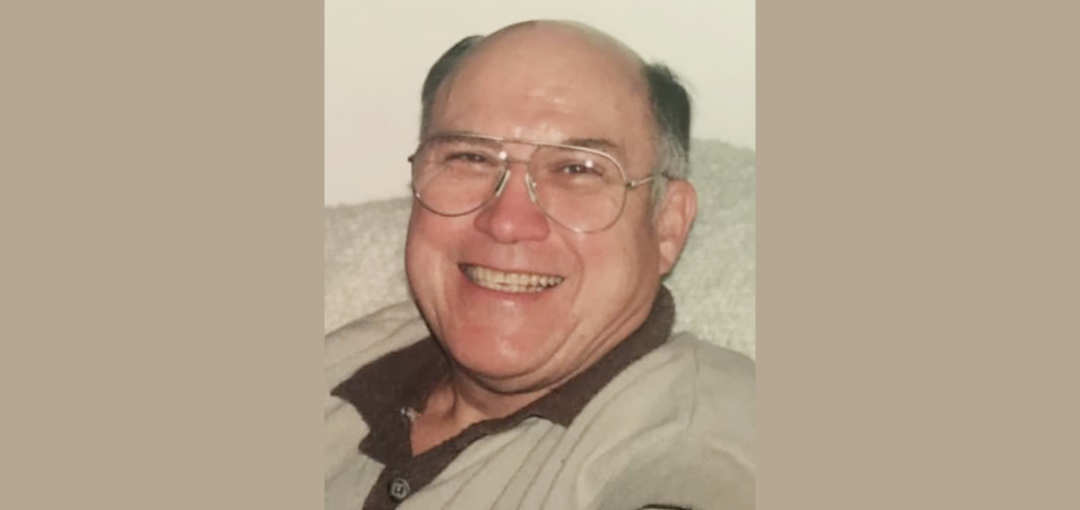 Once again, an obituary triggers research into a Hagenbuch clan that has long been known but not updated. Russell Hagenbuch died in April of 2022. When Andrew sent me the information from Russell's obituary, I did a quick check in my paper records and sure enough Russell was there with his family information updated to the time that I was in contact with them, about 1980. His uncles, Warren and Dale, had been in contact with me at that time and were subscribers to the family newsletter, The Beech Grove. In addition, Russell's Aunt Marjorie (Hagenbuch) Buck was both a subscriber and a cousin who was regularly in correspondence with me.
This family has a rich history with many members. As usual, it begins here in Pennsylvania but then moves to Michigan where these Hagenbuchs grew in number. Unfortunately, I have never met any of them. Although, as mentioned, they were at one time forthcoming to add their information to our huge Hagenbuch family tree.
Russell's line is as follows: Andreas (b. 1715) > Michael (b. 1746) > Andrew (b. 1785) > Aaron (b. 1810) > Charles Edward (b. 1860) > Samuel Charles Sr. (b. 1887) > Samuel Charles Jr. (b. 1922) > Russell Charles Hagenbuch (b. 1945). This makes Russell my 5th cousin.
Russell's great great great grandfather, Andrew (b. 1785), and his brother, Henry, (my great great great grandfather) moved from the family homestead in Albany Township, Berks County in 1805 and 1802 respectively. They settled in Centre County, Columbia County, Pennsylvania, near Hidlay Lutheran Church. Hidlay is one of the churches which the Hagenbuch family dominated from the 1800s through to the early 1900s and families related to the Hagenbuchs still attend there to this day.
As Andrew wrote in an article from February of 2021, Andrew's (b. 1785) son Aaron (b. 1810) moved to the Three Rivers, Michigan area in 1839. He established the large family group which still live in that area to this day. Russell has three siblings: Fay (Hagenbuch) Melchi (b. 1942) first married to William Cutler, George (b. 1944), and Richard (b. 1946). Russell and his wife, Wanda (Graber), have two daughters: Michelle and Jennifer. In addition to these cousins, Fay and her husband, William Cutler, have sons Peter and Chad. George and his wife, Carol, have two sons: Mark and Timothy. At the present time, I have no information about children for Richard and his wife, Terri. However, my paper records have not been updated since the 1980s, and we have not been in contact with this family since then. There is a good chance that there are many more leaves to add to this family tree.
Russell's father, Samuel Charles Hagenbuch Jr. was born in 1922 and died in 1997. He was married to Alma Gotschall who was also born in 1922 but survived husband Charles, living until 2009. They are buried at Riverside Cemetery, Three Rivers, Michigan. Samuel Jr.'s parents were Samuel Charles Sr. (b. 1887, d. 1969) and Lorena (Dimmick) (b. 1896, d. 1986). In the 1940 census, Samuel Sr. is listed as a farmer and had attended four years of college. At that time, the family was living at Fabius, Michigan. Along with Samuel Jr., Samuel Sr. and Lorena had three other children: Marjorie (b.1918, d. 1996, m. Cyril Buck), Warren (b. 1919, d. 2007, m. Sally Seaver), and Dale (b. 1913, d. unknown, m.  Patricia Rifenberg).
Samuel Charles Hagenbuch, Sr. was involved in many activities. From 1930 to 1949 he was secretary of the St. Joseph County Fair organization. From 1936 to 1940 he was on the board of the Michigan State Fair. He ran for Michigan state representative in 1936. As a well known farmer in the area he was a member of the Farm Bureau and the Fabius Grange. He and wife, Lorena, are buried at Constantine Township Cemetery, St. Joseph County, Michigan.
Samuel Sr.'s parents were Charles Edward Hagenbuch (b. 1860, d. 1920) and Catherine "Kate" (Bonebright) (b. 1861, d. 1937). Charles is listed in the 1900 census as being a farmer and living in Fabius, Michigan. He and wife, Kate, had four children: Mary (b. 1883, d. 1971, m. Rollin Wells), Rosa Belle (b. 1885, d. 1972, 1st m. Leslie Thomas, 2nd m. George Junod), Samuel Charles, Sr. (b. 1887, d. 1969, m. Lorena Dimmick), and Aaron (b. 1890, d. 1975, m. Florence Roselle). As with the other families in this line, there are children which fill out the branches and leaves in this Michigan Hagenbuch family. Charles and wife, Kate, are buried in Constantine Township Cemetery with other Hagenbuchs.
Now we have come full circle to Charles Edward Hagenbuch's parents who were both born in Pennsylvania: Aaron (b. 1810, d. 1892) and his wife, Rachel (Hill) (b. 1818, d. 1889). As mentioned, they came to Michigan in 1839 and farmed. They had a large family of nine children, five of whom were married. The children are: Mary Emma (b. 1838, d. 1928, m. Oliver Harwood), Amos (b. 1840. d. 1842), Frederick (b. 1844, d. 1910, m. Ardell Richards), Martha (b. 1847, d. 1847), Catherine (b. 1848, d. 1854); Samuel B. (b. 1850, d. 1921, m. Rosa Fox), Flora Belle (b. 1854, d. 1925), Peter Franklin (b. 1857, d. 1887, m. Mary Harwood), and Charles Edward (b. 1860, d. 1920, m. Catherine "Kate" Bonebright). Parents Aaron and Rachel are also buried in Constantine Township Cemetery. As an added note, Rachel is the sister of Daniel Hagenbuch's (b. 1803) wife Elizabeth Hill. Daniel is a descendant of the youngest son of Andreas, John (b. 1763). So, the Hill sisters married Hagenbuch cousins.
As with some of our articles, this one is full of many names and dates. But, this is necessary as Andrew and I track down Hagenbuchs who are presently living and whose information, children, and grandchildren have not been updated in Beechroots—our online family tree. Along with some of the most recent information above, there is much more information to ferret out. It's a constant task but necessary so we, as descendants of Andreas Hagenbuch, can continue to take pride in knowing that we have a large and comprehensive inventory of our relatives!