The Paper Chase: 3500 and Beyond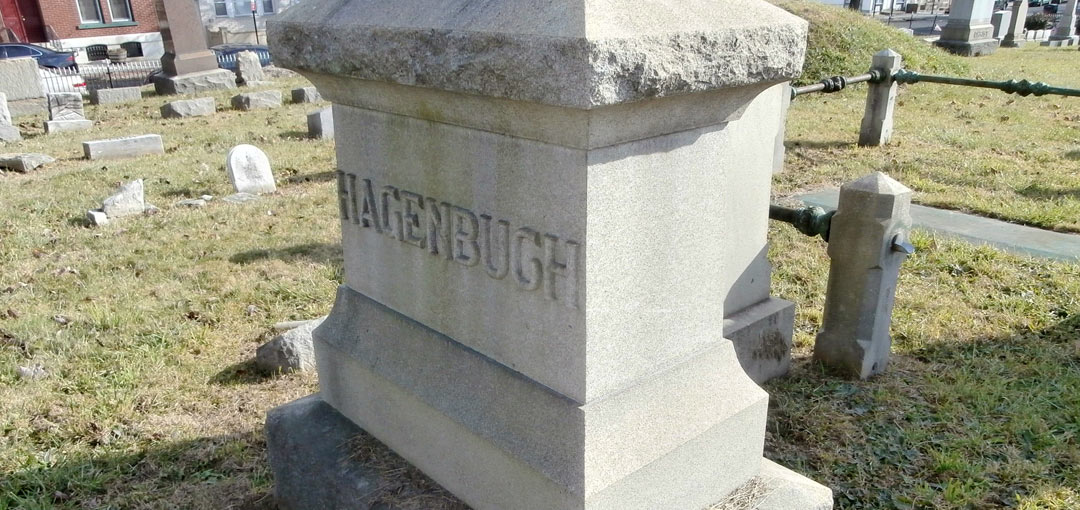 Several months ago about 2000 names had been added into Beechroots, the computer-based family record keeping tool created by Andrew in 2016. Now, Andrew's wife Sara, cousin Ben Hagenbuch from the Illinois branch of our family, and I have added over 1500 more names bringing the current total to over 3500 people!
As I wrote in the article on April 21st, I am going through the paper records which I began back in the late 1970s, adding the information from them to Beechroots, and then researching through computer tools to update what I had already recorded on paper. So many families have now come back to life for me—families that I have not thought about for almost 40 years. And, whereas back then I was researching Hagenbuchs mainly from the states of Pennsylvania, Ohio, Michigan, Indiana, and Illinois, our family has now moved into probably every state of the union, even Hawaii and Alaska. More than 35 states are represented in Beechroots plus several foreign countries.
We should recognize some of the families I have recently updated. For example, back in 1979 while visiting my brother Bob and his family in Kansas City, Missouri, we met Alma Hagenbuch. I had some information on Alma at that time, and we kept in contact for a few years after that visit. Bob and his family visited her a few times too, but unfortunately any photos we may have taken of her have not been found. Alma was never married. Her lineage from the patriarch Andreas Hagenbuch is: Andreas (b. 1715) > Henry (b. 1736) > Jacob (b. 1765) > Jacob (b. 1797) > George (b. 1833) > George William (b. 1863) > Alma Eulalia (b. 1891, d. 1986).
Alma was born in Chicago, Illinois, and had one brother, Charles William Hagenbuch. He was married to Frances (maiden name unknown), and they had no children. Charles worked as a manager at the Sheffield Steel Corporation in Kansas City, Missouri, where he and Frances lived, as did Alma and the parents: George William and Laura (Genung) Hagenbuch. George William was born in Allentown, Pennsylvania in 1863 and died in 1934. He was a passenger agent for the Santa Fe Railroad. All of these family members are buried in Forest Hills Cemetery, Kansas City, Missouri.
George William's father, George Hagenbuch (b. 1833, d. 1904) was married to Barbara Voelker, who was born in Germany. They are buried at Union-West End Cemetery in Allentown. George is listed in the 1870 census as living in Allentown, and his occupation is noted as a hardware merchant. In the 1880 census, George, Barbara, and two of their sons—Jacob (b. 1855) and George William mentioned above—are living in Eudora, Kansas. George (b. 1833) is listed as a carpenter.
Along with Jacob (b. 1855), who married Clara Lavo, and George William (b. 1863), George and Barbara also had other children: Elizabeth (b. 1854) who married Alfred Clauser, Henry (b. 1857) who married twice—Amanda Swartz and then Mary Ludwig, and Mary C. (b. 1858) who married Wilson P. Ludwig. It is not known for sure if Henry's second wife Mary (Ludwig) Hagenbuch and Wilson P. Ludwig were sister and brother.
It should be noted that Alma's great grandfather, Jacob Hagenbuch (b. 1797), was the owner of the Cross Keys Tavern in Allentown, Pennsylvania. He had inherited it from his father, Jacob (b. 1765) who was the son of Henry (b. 1736)—the eldest child of Andreas (b. 1715). Jacob (b. 1797) also passed the Cross Keys to his sons, Alma's great grandfather's brothers, Benjamin (b. 1823) and Charles (b. 1827). I remember talking to Alma in 1979 about her family line. She was proud that her family was descended through Andreas's eldest son, Henry, and that the Cross Keys Tavern (later a hotel) had been in their family.
In our paper chase, we travel from Kansas City, Missouri and Allentown, Pennsylvania to Spokane, Washington and Williamsport, Pennsylvania. Gerard Francis Hagenbuch was born in 1856 in Lycoming County, Pennsylvania and died in Spokane, Washington in 1920. His name is often spelled "Girard." He and his wife Blanche (Moore) Hagenbuch are buried in Wildwood Cemetery, Williamsport, Pennsylvania. Gerard's ancestry is: Andreas (b. 1715) > John (b. 1763) > Charles (b. 1811) > Artemis (b. 1832) > Gerard (b. 1856).
This family has had numerous articles written about them as Gerard's great grandfather was the well known youngest son of Andreas—the one Andrew and I have dubbed "Runaway John." Gerard's father Charles (b. 1811, d. 1870) and his wife Elizabeth (Hess) Hagenbuch are buried at St. John's Lutheran Church Cemetery, Delaware Run, where the Hagenbuch Reunion for 2021 is to be held.
Gerard's father, Artemis (b.1832, d. 1862) was married to Julia Moyers. They are buried at the town cemetery in Jersey Shore, Lycoming County, Pennsylvania. Along with Gerard, they also had two daughters: Ella (b. 1859, d. 1933) who married Albert Mosser, and Martha (b. 1857, d. 1885) who married Oscar Sipe. The daughters and spouses are buried at Wildwood Cemetery in Williamsport, Pennsylvania.
In the 1910 census, Gerard and Blanche are living in Williamsport with their 14 year old son, James. Gerard is listed as a lumber merchant. Williamsport was known as the lumber capital of the world during the late 1800s and early 1900s. But sometime after this census, Gerard, Blanche, and James moved to Spokane, Washington which was also known for the lumber industry.
James married Ethelyn Gormley in 1920 in Spokane, Washington. The marriage certificate has some interesting information in that Ethelyn is not listed as born in the United States. Although difficult to read, it could be the Republic of Ireland, but that country did not exist in 1920 (it became its own free state in 1922). Ethelyn's father is listed as born in New Brunswick, Canada and her mother in Limerick, Ireland. Ethelyn is listed as a widow with her previous husband's last name being either Wesle or Weile.
James and Ethelyn had two daughters. The first is Jane (b. 1922, d. 2002) who married Wyatt Wood, Jr. They are buried on St. Simon's Island, Georgia. The other is Helen (b. 1923, d. 1996) who married Robert Burton, Sr. They are buried at Riverside National Cemetery, California. James died in 1981 in San Diego, California but his burial spot cannot be found. Ethelyn also died in 1981. The location of her death is only listed as California, and the burial spot is unknown. Wyatt and Jane (Hagenbuch) Wood have two children: James (b. 1944) and Suzanne Greene (b. 1946). Robert and Helen (Hagenbuch) Orr have three children: Robert Jr. (b. 1946), Catherine (b. 1949), and Leslie Kelso (b. 1957).
Two families: One descended from Andreas's eldest son, Henry, and the other descended from Andreas's youngest son, John. Through research, we can bring them into the present day and track their births, residences, and deaths from one side of the country to the other, and even to other countries.
Now, on to recording more descendants of Andreas Hagenbuch and his three wives! The paper chase continues.