Gold Fever: The Journal of J. C. Hagenbuch, Part 3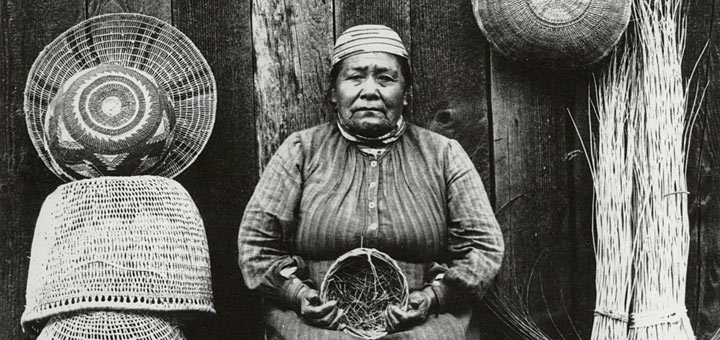 At the end of Part 2 in this series, J. C. Hagenbuch (b. 1862) and his uncle John "Jack" Hagenbuch (b. 1857) had stopped on July 28, 1905 after covering nearly 20 miles in a day. Their journey continues down the Klamath River in California in Part 3. You may view previous installments here: Part 1 and Part 2.
---
JOURNAL OF J. C. HAGENBUCH
Part 3: July 29, 1905–August 11, 1905
---
Saturday, July 29, 1905
We only had 4 miles to run today and then we would arrive at Happy Camp, where I had all mail directed to me. When we got there—which we did at 9:30AM—John went up to the P.O. just about as soon as we had things in shape. I stayed at camp trying to think who all owed me a letter, which was due while we were in camp. But, I could think of 3: Father1, the boys on the hill2, and cousin Otto Diltz3. Well I got seven: 2 from Father, 1 from Flossie4, 1 from sister Bertha5, 1 from the boys on the hill, 1 from Otto Diltz, and 1 from Dr. Harter6. I had a great time reading them, and before I left I answered every one. I was quite busy all afternoon, you bet. Well John, in coming back to the boat, past a Chinaman's graveyard and saw a couple bowls, so he brought them along7.
[Happy Camp, California: View Map]
---
Sunday, July 30, 1905
Still at Happy Camp, but [we] are going to move pretty soon to the mouth of Elk Creek about one mile below.
Well, we started to move, and John thought better of things after we got started. So we stopped en route, and he wrote another letter while I wrote two. He then took them back to town and mailed them to save a big long walk from the next camp, so he was gone until noon. We then dropped down a little further, and there we were at the mouth of the creek. I went over and looked at it, and I saw a few small trout jump. So I [went] back after my rod, and I had an hour fine sport. I caught 23 with a fly, and I am not much on the fly fishing. So after supper John came along over to show me how it was done, and I caught 2 to his 1. I was beginning to catch on!
[Elk Creek, California: View Map]
Monday, July 31, 1905
We had a fine mess of trout for our breakfast, and then John started out prospecting. I went over to try my luck again, and after I had made a few casts, I caught one about 14 inches long and a few small ones. Then I took them to the boat and cleaned them. On opening the big one, I saw a yellowjacket. I then killed a jacket and put him on the hook (with great care). Back I [went] for another big one, and I got him. So I got another jacket and tried for another. One about 18 or 20 inches grabbed it, but the hook slipped out of his mouth, and I could not get him to bite again. Jack came back. He had another fine string [of trout]. This time he beat me for from the looks of his string. He must have fished all afternoon or else carried them a long ways. He prospected until he was ready to come back, then fished.
[Elk Creek, California: View Map]
---
Tuesday, August 1, 1905
We moved camp about 3 miles down the river. We had some trouble getting along today, so we did not go very far. One place in particular we lost a half day trying to get through. We did [get through], however, and felt repaid.
[Near Kanaka Creek, California: View Map]
Wednesday, August 2, 1905
I tell you, we are not making [any] 20 mile runs in such places as we are coming to now. It is out of one and into another and either line or portage, but so far they have been short.
[Near Oak Flat Creek, California: View Map]
---
Thursday, August 3, 1905
We landed at the mouth of Rattlesnake Gulch Creek pretty early and as deer season is open, Jack went out to try his hand and do a little prospecting as well. But he came in empty handed—later [he] developed different results.
[Clear Creek, California: View Map]
Friday, August 4, 1905
Still more bad water ahead, but this is a case of run it or quit. So it may also be run it and quit, but we run it just the same and only took on about a barrel of water. We consider that very lucky. The farther down we go, the fewer whites and more Indians we see. So far I think the Indians are the best people to do business with. We have bought stuff from several, and some would not take pay as we only wanted a few onions. I wanted to pay, but he said no, so I did not insist.
Last night we camped at Clear Creek. While we were getting supper, an Indian came and fixed up his salmon net. Before we could get supper, he had caught one and was gone to have it cooked for his supper.
[Near Ferry Point, California: View Map]
---
Saturday, August 5, 1905
We did not get very far today for we have to build a skidway8, and here is where we will use our block and tackle for the first time. A white man is, what they call, sniping9 just above on this side of the river and a Chinaman on the other. The white man was going to drop down the river still further, but when he saw what a stiff thing he had to do business with, he gave it up. In order that it would not take us too long tomorrow, Jack cut the skids all this evening so in the morning he only had to build it and get over.
[Near Dutch Creek, California: View Map. Around this day, J. C. and Jack would have navigated the Dragon's Tooth rapid, as seen in the video below]
Sunday, August 6, 1905
We built our skidway and drew our boat up to the balancing point with the block and tackle. Then [we] took them and fastened the rope to her, and I shoved her off while Jack held the line. She went through nicely to the point where we intended to load up. Of course, we had a little bailing to do, then loaded and ho for down the river.
But about 100 yards below [was] another bad place, so we just lined her. Of course, [it was] Sunday traveling and we got good and wet again. So Jack said no more traveling on Sunday [even] if we have to lay still one and a half days. We landed at the mouth of Kings Creek good and wet, so we unloaded everything. After supper, I went up the river a little way to watch for a buck, but only one doe came so I did not shoot at her then. When we were getting ready for bed, [we] saw a man.
[King Creek, California: View Map]
---
Monday, August 7, 1905
Jack went prospecting today and was gone quite a long time but did not find anything. Although he scared up quite a number of deer, he did not get a shot at any of them—the brush being so thick.
[King Creek, California: View Map]
Tuesday, August 8, 1905
Once more Jack started out to prospect but came back. This time he brought back a nice string of trout but no quartz10.
[King Creek, California: View Map]
---
Wednesday, August 9, 1905
We are leaving Kings Creek and going to drop down about one mile where Jack heard [there] was some quartz. The creek is named [Ukonom Creek]. We arrived in good time and we unloaded all our stuff. Then [we] took the boat up the river a couple of hundred yards to a good place to moor her. After we got things fixed up a little, I took my rod and started fishing, but they all seemed to be foxy for we could only catch a few.
[Ukonom Creek, California: View Map]
Thursday, August 10, 1905
Jack started out this morning to find that quartz lead, but as he did not know just where to look he came back tired to death for the mountains are just about straight up with nothing to use for footholds. There was an Indian and his squaw and two children. [They] came along up the river sniping.
While the Buck11 was mining, the squaw was weaving fancy baskets. She would gather ferns and pound them thin. There were two leaders like sinew in each stem. These she took and used. Some of them she would color with the bark of the alder, while I do not know what else she used to color the others. Some, of course, she left natural which was white. She asked $2.00 each.
[Ukonom Creek, California: View Map]
---
Friday, August 11, 1905
Jack went across the river in the boat, then down to the store about 3 miles12. He thought maybe he could get some information about that quartz mine13. Also, [he wanted] to send a couple letters and to see about getting our mail brought down from Happy Camp, which is 25 miles up the river. When Jack asked [storekeeper] about when he thought we might look for our mail, he said "Oh, I do not know. Maybe in a month. Maybe longer." [Jack] brought some potatoes along and onions.
[Ukonom Creek, California: View Map]
---
Footnotes
J. C. Hagenbuch's father was Isaiah Bomboy Hagenbuch (b. 1836, d. 1912).
The identities of "the boys on hill" are currently unknown.
J. C. states that Otto Diltz (b. 1886, d. 1983) is his cousin, although their exact relationship has yet to be uncovered. Yet, it is known that the two were close, as will be discussed in a future article.
Flossie appears to be the same girl J. C. mentioned at the beginning of the journal. She may be Jack's daughter, Flora Maude (b. 1892, d. 1920).
J. C. had one sister still living in 1905—Bertha Belle Hagenbuch (b. 1867, d. 1955).
The relationship between J. C. Hagenbuch and Dr. Harter is currently unknown.
It is a Chinese custom to honor one's ancestors by leaving food at their grave—hence why Jack found bowls in the cemetery.
A skidway is a wooden ramp used to slide a boat up an incline. It appears Jack and J. C. were unable to line or portage their boat through a treacherous stretch of river. As a result, they built a skidway, then used a block and tackle to pull the boat up and over it.
Sniping is a technique used to recover gold from rivers and creeks. When sniping, one looks for gold caught in the crevices or cracks found in large submerged rocks.
Gold is often found in or near deposits of quartz. Therefore, discovering quartz increases the probability of finding gold.
J. C. sometimes referred to an American Indian man as a "Buck."
Jack likely traveled three miles down river to the village of Cottage Grove, California.
J. C. mentions that Jack was looking for a specific quartz mine. Research indicates that one such mine was located along Independence Creek not far from the Klamath River. One theory is that Jack heard of the success of this mine prior to setting out, and he was hoping to prospect near it. Unfortunately, the two had already passed by Independence Creek and the quartz mine on August 5th.