Gold Fever: The Journal of J. C. Hagenbuch, Part 1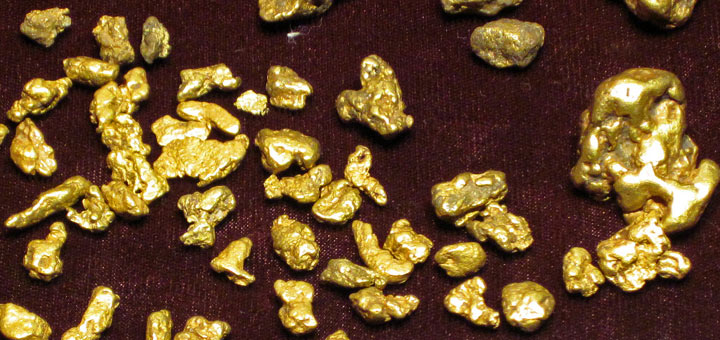 Jack took the shovel, pick, and pan, and we found a few fine specks of gold. They say we found some "colors."
–J. C. Hagenbuch; Sunday, July 23, 1905
---
PREFACE
In November of 2018, my father and I received a message from Jim Hess inquiring if we knew of a J. C. Hagenbuch who had spent time in California around 1905. Jim had discovered a journal, which documents J. C.'s search for gold along the Klamath River with a friend, Jack. Some quick research revealed the identities of both J. C. and Jack:
J. C. was Jacob Clark Hagenbuch who was born in Columbia County, Pennsylvania in 1862. Jacob's line is: Andreas (b. 1715) > Christian (b. 1747) > John (b. 1785) > Robert (b. 1808) > Isaiah Bomboy (b. 1836) > Jacob Clark (b. 1862).
Jack was John Andrew Hagenbuch who was born in Columbia County, Pennsylvania in 1857. Jack's line is: Andreas (b. 1715) > Christian (b. 1747) > John (b. 1785) > Robert (b. 1808) > John Andrew (b. 1857).
J. C. was Jack's nephew. Yet, the two were close in age, making them more like brothers. In 1862, when Jack was five, his father died and the family separated. During this time, Jack may have lived with relatives, including J. C.'s family. Curiously, the 1870 census indicates that 13 year old Jack was sent to the Philadelphia House of Refuge, which took in abandoned or delinquent children and provided them with schooling and vocational training. After a year or two there, Jack probably returned to Columbia County, where he and J. C. spent time more together.
By 1880, Jack had moved west to Breckenridge, Colorado. There, he was employed as a house painter. Eventually, he moved to the West Coast and married Flora Jane Brooks in 1884. The couple lived in the town of Victoria in British Columbia, Canada and had six children together. However, they separated by early 1899 and Flora died tragically later that year.
After these events, Jack appears to have become a wanderer. While his children remained in Canada—at least three went to an orphanage—he traveled from place to place looking for work. By the early 1900s, Jack was working as a sign painter in Prescott, Arizona. Then, in 1903, he started a job as a railroad car painter in Silverton, Colorado. Both were former mining towns and ideal places to catch gold fever.
Compared to his Uncle Jack, all sources indicate that J. C. had a stable home life in Pennsylvania. The 1880 census shows him at the age 18 living with his parents and going by his middle name, Clark. In 1900, he was unmarried and employed at the Danville State Hospital, where he also lived.
It is believed that Jack and J. C. stayed in contact, even as their lives took different paths. After his wife's death, Jack may have written J. C. with stories of the West and invited him to come and try his hand at prospecting for gold. Though the California Gold Rush had begun 50 years prior, there was still plenty of ore to be taken through the dredging of rivers and hard rock mining. By 1905, the two appear to have agreed to meet in California and travel the Klamath River by boat in search of gold.
This series of articles publishes J. C. Hagenbuch's journal in full without redaction. He tended to write in run-on sentences, so minor edits to punctuation have been made. Footnotes and bracketed text have also been added to clarify key points and locations. Finally, images and other types of media have been provided to enhance the reader's experience of the travelogue.
---
JOURNAL OF J. C. HAGENBUCH
Part 1: July 9, 1905–July 16, 1905
---
July 1905 to Sept. 1905
Property of J. C. Hagenbuch
My Home address is Bloomsburg Pa.
no. of my rifle 135662
" " " shot gun 101.534
" " " watch 7502128
Sunday, July 9, 1905
After waiting almost a week, we have our boat1 finished and launched, named as well. We named her after two young girls: one who John knows, the other one I know—Flossie Bea.2
Just before breakfast, I went over to the creek for water and there I saw a salmon. I called to John and he came with a gun, so we had salmon for breakfast. They do not call it catching salmon. They say killing them. This one was 26 1/2 inches long.
[Cottonwood Creek south of Hornbrook, California: View Map]
---
Monday, July 10, 1905
We loaded everything in, that is after our stuff came from town. And, while I was waiting, I went over to the creek and there I saw another big salmon. So when Jack came I said we might just as well gather him in. So after trying to get a shot at him quite a while, Jack fixed up his gig pole, and then he fixed him to the Queen's taste. This one was 33 inches long. We started about 5 o'clock this evening and located our camp 3 miles down the river just below a swinging bridge.3 On the opposite side of the river, an old Hawaiian Indian lived.4 He said he had been in this country 40 years. I asked him if he was married, and he said he did have a squaw but she died. I asked him if he had children, and he said one girl but she died too.
[Near Williams Creek, California: View Map]
Tuesday, July 11, 1905
We had a fine trip today traveling along and, unless the places were around short bends in the river, we just let her go. So we made 10 miles, then made camp early on the account of making a portage.5 These rapids we could run, but there was some risk of us striking a big 30 foot water wheel, hence portage. The man put that wheel up to lift water from the river to irrigate and sluice a little where we was mining. [These are] called current wheels.
[Humbug Point, California: View Map]
---
Wednesday, July 12, 1905
We had some very rough going today, and we used up the greater part of the day going ahead to see what was in front. What we left behind we did not care for. So as it was getting late, we decided to camp as we were up close to some bad water.
[Swiss Bar, California: View Map]
Thursday, July 13, 1905
After going over some bad places, we arrived at Gottville post office. They should've named it Gottdam, for there is a very bad place in the river. Such a place: one saloon and candy store combined, one P.O. and dwelling combined, and two homes. Here, they have a small cable, and on that they swing a box there. When you wish to cross [the river], you get in the box. Then, [you] take the rope and over you go if you pull hard enough.6
[Gottville, California: View Map]
---
Friday, July 14, 1905
Jack went prospecting while I stayed in camp. I also wrote a couple letters, and while I was staying in camp, a small boy came down to keep me company. He was about 9 years old, and what he did not know about catching salmon (to hear him talk) was very little. But sometimes a big sucker would jump and so would he! While I could hardly help [to] laugh, I would say, "If your pole was only longer."
"Yes, and if I get in the boat, then they will not come close at all," [he] said in such dead earnest that it made it sound very comical. He was lots of company all day long.
[Gottville, California: View Map]
Saturday, July 15, 1905
After spending a full half day getting over these rapids at Gottville and only going a short way until we got about full of water, I think it is a shame, for we earned better luck than that. But such is what we are up against on this trip. We did not get very far, for we had to camp at 3:15PM [and] spread everything out. [We] opened up the coffee, rice and beans, prunes, peaches, and apricots. My tobacco got quite damp. After we got things fixed, I went up to the house (oh yes there was one) for some water and a little boy followed me back to camp and such questions. He was as full of them as a dog is fleas.
[Cougar Gulch, California: View Map]
---
Sunday, July 16, 1905
Stopped all day to dry our things, so Jack went prospecting. While he was gone, a brother to the little fellow came down, and he got quite gay telling me what we ought to do and so forth. I said, "Say my boy, how old are you?" and he told me.
[I replied,] "Well now, do you think it looks just right for a boy of your age to try and tell a man so much older than you how things should be done?"7 That kind of put a damper on him for a while. Then his mother called him.
[Cougar Gulch, California: View Map]
---
Footnotes
The boat used was likely a skiff that was large enough to carry two men and their supplies. This article includes a picture from 1905 showing two skiffs of such a size.
The identities of these two girls is unknown. That said, Jack did have a daughter, Flora Maude, who may have been nicknamed "Flossie."
The swinging bridge was probably a hanging rope bridge that was built to carry foot traffic over the Klamath River.
In the mid-1800s, many Hawaiians came to California to search for gold. Old maps show that there was once a mining town along the Klamath River called Honolulu.
Portage refers to taking a boat from the water and carrying it over land. This was done to avoid obstacles such as rocks, waterfalls, and rapids.
Mining towns used many methods to cross the river including bridges, ferries, and baskets or boxes hung on cables.
In July of 1905, J. C. was 43 years old and Jack was 47 years old.