Can You Document That?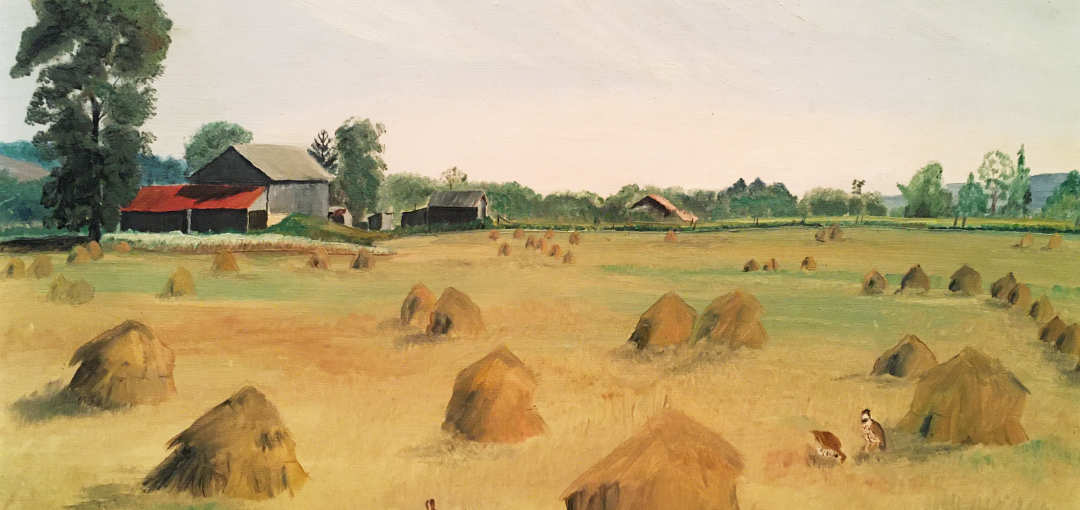 Andrew and I often write about the Hagenbuch Archives. The Archives are located in my Dillsburg home in several rooms. I suspect that some of you believe this is a repository of documents which are well-organized and include, but are not limited to photos, letters, birth and baptismal certificates, school memorabilia, news clippings, and much more. Well, you would be half right! The Archives are actually housed in a large Hoosier cabinet, a roll top desk, a large filing cabinet, a closet, and several shelves and boxes. Furthermore, some of the documents we have are hanging on the walls of my library, front room, and music room for display. Needless to say the Archives aren't too well organized, although I do have photos that are sort of organized into different families; and most news clippings and other similar materials are filed together.
A document is defined as "a piece of written, printed, or electronic matter that provides information or evidence or that serves as an official record." It would take me many, many articles to describe even the tip of our archival iceberg. But, I wanted to select a few documents and review them for our readers. So, I went into our front room (where the Hoosier, roll top, boxes, and some files are kept) and reached here and there to pick out some documents, in no particular manner.
Before I describe these few that I selected, I will state that the document that is our prize possession is the fraktur of Andreas Hagenbuch's daughter, Anna Elizabeth (b. 1754) which appears as the heading photo to Hagenbuch.org. There are other important documents that we are fortunate to have, but the fraktur is the most beautiful and most meaningful.
My great uncle, Francis Eugene Hagenbuch (b. 1877), has had several articles written about him. One of the earliest was the story of his death and how his widow, Gertrude (Robbins) Hagenbuch, only received one silver dollar from the estate of her mother-in-law, Mary Ann (Lindner) Hagenbuch. Francis Eugene's story is a sad one, and my Uncle Perce and my father's first cousins—Bruice, Andrew and Julia—often talked about him. I always had the feeling that they expected he would have made something of himself if he hadn't married "that Robbins girl" and died young. I am in possession of a document which "certifies" Francis's birth and baptism. It's a standard document, printed in Philadelphia, that was used by churches when a child was baptized. It is probably not too special to most folks, but knowing "Uncle Gene's" story, it means a lot to me.
I have written several articles about my grandmother, Hannah (Sechler) Hagenbuch, including just recently when I wrote about her prose and poetry. In August of 1905 when she was 16, she completed a course of study at Mexico School which included the subjects of orthography, grammar, physiology, penmanship, and algebra. Those of us familiar with Montour County, Pennsylvania where Grandma and most of my Hagenbuch family lived know that the "Mexico" referred to is not the country! Rather, it is an area between Washingtonville, PA and Pottsgrove, PA where my Hagenbuch and Sechler families lived. Once again, as with Uncle Gene's birth and baptismal certificate, this document may not mean much to others, but I know that it meant a lot to Grandma and to her parents (whom I have written about)—Samuel and Mary (Davis) Sechler. One interesting piece of this document is an attached frayed blue ribbon, suggesting that Hannah Sechler was an excellent student.
Not all of our archival materials are Hagenbuch family documents. There are many items that are related to the other families in my personal family tree with names like Faus, Hilner, Davis, McWilliams, and Lindner. I am very pleased to possess the wedding booklet of my maternal grandparents: Odis Guy (b. 1899) and Minnie Mary (Hilner) (b. 1897) Faus. Grandma and Grandpa Faus were very special to me. They were fun-loving and personable. Both were also "characters" with unique personalities of which our family has many cherished stories. They were married on July 18, 1918 at a Methodist church in Williamsport, PA. On March 15, 1920 their first child was born, my mother Irene Mae Faus. The booklet with the information is entitled "Bridal Blossoms" and has lovely poems and scripture. It is a true treasure.
One of the more curious documents in the archives is not old compared to other items and has nothing to do with births, deaths, or marriages. It is a 1951 certificate presented to my father Homer S. Hagenbuch (b. 1916) upon completion of an agricultural class for veterans from the Montour County Public Schools. I assume this was a free class for farmers who served during World War II to help them farm using modern practices. This was the era that saw the introduction of soil testing, strip farming, attention to erosion, and crop rotation. The certificate was signed by names that are familiar to our family. Jim Hartman was a good friend of the family and was married to Dad's eight grade teacher, Edith Keefer. The instructor of the course, Cyril Menges, was a high school teacher in the Turbotville area and was well known by us Hagenbuchs since he taught at Warrior Run High School where many of my immediate family attended. Fred Diehl, the County Superintendent of schools in 1951, was one of the best known and most reputable educators in Montour County serving as Superintendent for 40 years in that capacity. This document just popped out at me as I was rifling through one of the roll top desk drawers. It is at once just "small potatoes" yet notable.
Finally, back again to my Sechler family. My grandmother Hannah (Sechler) Hagenbuch had two nephews who were quite interesting. Although, brothers Howard and Andrew Sechler lived near to where I grew up on a farm in Montour County, I may have only met them a handful of times. They were bachelors and along with some farming they collected and sold antiques. Howard lived from 1916 to 1992 and Andrew from 1929 to 1999. Towards the end of their lives, they were hermit-like and upon their death the sale of the antique items in their house was monumental. Among the archival materials having to do with my Sechler family is a two-ring binder of typed recipes that, noted in the front, reads that they were from Howard and Andrew. There are 50 pages in the binder with recipes that were once very common to the farm families of Montour County.
Page seven has three recipes detailed: Angel Cake, Chile Con Carne, and Corn Fritters. Angel food cake was a specialty of my Aunt Ellen's, and I wonder if her recipe wasn't the same as these Sechler cousins of hers. The chili recipe is bare bones with one spice and the strange addition of peas! This brought back memories of my mother's cooking as we always called it Chile Con Carne (but she didn't add the peas!). Finally, corn fritters were a staple in our household menu when sweet corn was in.
Along with Howard's and Andrew's reputation as quiet, bachelor farmers with a house filled with antiques, Howard is remembered as an artist—a painter of landscapes and flowers. Upon the death of his youngest brother Harold, whom my father was not only a first cousin but also a good friend, I selected three of Howard's paintings as my own which Harold had in his home (Harold was also a bachelor farmer). The recipe book and the news clipping which appears in this article were the documents that led me to want to share one of Howard's paintings.
The few items I have written about in this article are akin to an ice crystal's in a giant iceberg representative of the Hagenbuch Archives. Our family is fortunate to own so many documents which record our genealogy. As Terrance Winch wrote in his poem entitled "The Documents":
[Documents] are word-flags.
Language
security blankets.

You could wrap yourself
in their giant pages.

They want to tell us who we are
or who we should want to be.

They are sails made of speech.

You could navigate
the vessel of your inner life
with their words propelling you along to the horizon.