Book Review: Powwowing in Pennsylvania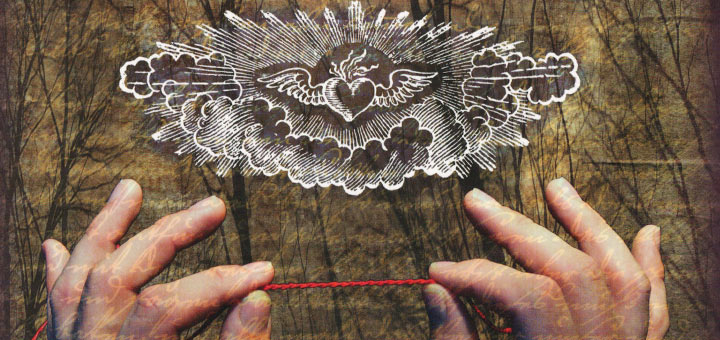 As a boy I was an avid reader, and I especially enjoyed stories based on historical fact and mysteries. One particular book sticks in my mind; a book of which I cannot remember title nor author, only a few details.
It was set in Berks County, Pennsylvania, near Kutztown. A boy goes to visit his grandparents for the summer in that area and mysterious goings-on occur at night. The story is filled with mentions of hex signs, spirits, and the local folk participating in curious Pennsylvania Dutch traditions. Although I remember very little about the story, the details in the book have stayed with me almost 60 years.
Remembering the mysteries in that book and knowing the details of Pennsylvania Dutch powwowing, as it affected my own family, led me to write an article last August about powwowing. My curiosity about this topic was bolstered by the pamphlet written by our good friend, Patrick Donmoyer. The pamphlet was a teaser for the full-sized book which is authored by Donmoyer and now published under the title: Powwowing in Pennsylvania, Braucherei & the Ritual of Everyday Life.
As Patrick succinctly writes in a paragraph describing powwowing:
Pennsylvania Dutch folk culture, like many traditional societies across the globe, has demonstrated throughout the centuries a highly integrated system of belief that encompasses domestic and communal life. Powwowing provides an opportunity to witness how ordinary challenges are encountered and constructively engaged within a context of meaningful relationships. Ritual forms the basis for this dialogue, transforming ordinary experience into an expression of cosmic and sacred proportions. (page 283)
This beautifully bound book of 343 pages is divided into 10 chapters with an added concluding chapter plus an appendix (Dr. Helfenstein's Secrets of Sympathy), which is a treasure all its own.
The chapters cover a discussion of actual people who practiced powwowing, the origins of powwowing handed down from our European ancestors, and details of the various aspects of powwowing—religious, healing, hexing, herbal, material objects, domestic, and agricultural. Patrick writes in an interesting manner which grips the reader's imagination and takes one into the center of the rituals, recitations, and blessings.
The Pennsylvania Dutch words and talismans laced with Latin that are utilized in powwowing are especially captivating. These are terms that would have been well-known to Andreas Hagenbuch and his family: trotterkopf, hexerei, asafetida, trudenmesser, ruhkschtee, I.N.R.I., and sanctus spiritus to name a few. The huge volume of detailed descriptions of the rituals and healing objects, as well as the listings of blessings and invocations speak to the knowledge that powwow doctors needed to practice their craft.
The book is filled with photographs, drawings, and lithographs adding to the beauty and sheer fascination which will hold the reader's complete attention. Keeping in mind that this book holds the "secrets" with which our ancestors were familiar every day makes it all the more important to read and study.
Andrew and I highly recommend that our readers purchase a copy of the book for themselves and also as a gift for others in the family. Certainly, the book has just as much importance for those who are not of the Pennsylvania Dutch extraction, for it serves as a window into the American cultural past.
Powwowing in Pennsylvania, Braucherei & the Ritual of Everyday Life was written by Patrick J. Donmoyer and published by the Pennsylvania German Heritage Center in 2018. It can be purchased by mail order or online through Masthof Press or Amazon.