What Was In Christian Hagenbuch's Lost Cask?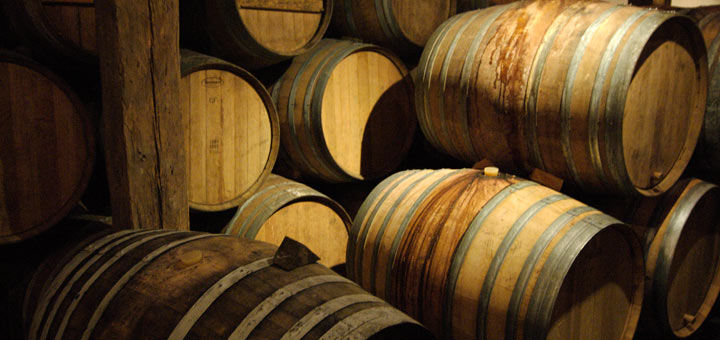 This treasure hunt began with a question: What was in Christian Hagenbuch's lost cask?
On December 11th, 1811, the following classified appeared in Relfs Philadelphia Gazette and Daily Advertiser:
Cask of Goods Lost,
Marked Christian Hagenbaugh; which was sent from the store the of the subscriber, on or about the 15th of Nov. to be left at the store of Mesars. Lentz & Hertzog, N. 2d street, which, it appears, has been left somewhere else in mistake. Any information respecting said cask, left at No. 52, Market street, will be thankfully received by CHAS. & JNO ROGERS.
The classified describes how on November 15, 1811 a cask of goods left the business of Charles and John Rogers, located on Market Street in Philadelphia, Pennsylvania. The cask was marked with the name of Christian Hagenbaugh and was due to be delivered to the business of Lentz and Hertzog, located on North 2nd Street in the same city. But, the cask never arrived, and the sender placed an ad requesting information as to its whereabouts.
Our investigation into the cask and its contents continues with another question: Who was Christian Hagenbaugh?
Here, it is important to note that the name Hagenbaugh is almost certainly Hagenbuch. Hagenbaugh was a common misspelling of the family name, which was eventually adopted by some branches of the family. However, in the early 1800s no Hagenbuchs are known to have used this spelling.
A quick search of Beechroots reveals that there were three Christian Hagenbuchs living in the United States in 1811. These were:
Christian Hagenbuch (b. 1747, d. 1812): The son of Andreas Hagenbuch, in 1811 this Christian was living in Allen Township, Northampton County, PA. There he ran a distillery.
Christian Hagenbuch (b. 1770, d. 1845): The son of Michael Hagenbuch and grandson of Andreas Hagenbuch, in 1811 this Christian was living in Bloom Township (now Bloomsburg), Columbia County, Pennsylvania. He is believed to have been a farmer.
Christian Hagenbuch (b. 1771, d. 1849): Son of Henry Hagenbuch and grandson of Andreas Hagenbuch, in 1811 this Christian was living in Macungie Township, Northampton County (now Lehigh County), PA. He is believed to have been an innkeeper and a farmer.
Which one of these Christians was named on the cask?
Initially, one might suspect Christian (b. 1747), though he died only a month after the classified ran. He did, after all, own a distillery and would have used wooden barrels—a type of cask. This line of thinking would also suggest that the cask was full of whiskey or, perhaps, grain used for distilling. Yet, there is little evidence to support that this Christian spoke or spelled his name as Hagenbaugh. In fact, his descendants have continued to spell the name as Hagenbuch to this day.
The story is different with Christian (b. 1770) and Christian (b. 1771). Both men had sons who eventually changed their names to Hagenbaugh, suggesting that they may have learned this pronunciation from their fathers. So, while these two Christians wrote their names as Hagenbuch, someone hearing them speak it may have jotted the name down as Hagenbaugh.
The misspelling suggests that the cask did not originate with a Christian Hagenbuch and was, instead, being shipped to him by someone else. Of the three Christians, Christian (b. 1771) lived the closest to Philadelphia, suggesting he may have been the intended recipient of the cask.
This begs the question: What might the cask of an innkeeper and farmer possibility hold?
For centuries, wooden casks were the preferred shipping container for many types of products including liquids (e.g., wine or whiskey), dry goods (e.g., coffee or produce), and hardware (e.g., brassware and nails). Casks were typically branded with a name to show ownership of the barrel and its contents. Unlike today's cardboard boxes, casks were not inexpensive to make and were often returned to their owners for reuse.
According to the classified, the sender of the cask was the business of Charles and John Rogers. Research shows that in the early 1800s, the Rogers brothers ran a hardware store in Philadelphia on Market Street. This suggests that the cask was packed with some type of hardware, perhaps brassware for use in a tavern or nails to help repair buildings on a farm.
Curiously, though, the cask was lost on its way from the Rogers brothers' hardware store to the business of Lentz and Hertzog. Research reveals that Henry Lentz and Peter Hertzog ran a grocery store on 2nd Street in Philadelphia. Advertisements from the time show the business selling kegs of yellow butter and barrels of mackerel.
Frustratingly, here is where the facts end and our story becomes one of conjecture. It is possible that Christian Hagenbuch bought groceries from Lentz and Hertzog with some regularity, then had these shipped north by wagon. Maybe to expedite loading and shipping, he arranged for the cask of hardware from Charles and John Rogers to be dropped at Lentz and Hertog's place of business—only to have it go missing—and, perhaps, never to be found.
What was in Christian Hagenbuch's lost cask? Probably hardware for use in a tavern or on a farm. And although this discovery is hardly a treasure, it is still amazing what can be uncovered about the Hagenbuch family using a 200 year old scrap of paper.