Peter L. Hagenbuch Family of Easton, PA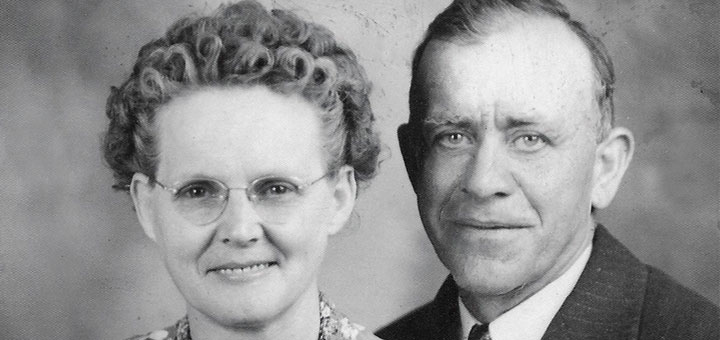 One of the goals of this website has been realized. More information is being gathered as different Hagenbuch clans across the country become interested in knowing more about their family. Elaine "Hagenbuch" Berry, Dot Hagenbuch, and Judy "Hagenbuch" Taylor are part of the Peter L. Hagenbuch family through two of his sons: John W. (born 1890) and Clayton Reuben (born 1893).
I began writing this article two weeks ago knowing that I had some research to do to answer the question: who were the parents of Peter L. Hagenbuch? It had always been a gap in the work I had done years ago on this family. After digging through census records and ideas that were given to me years ago by other researchers of this family, I thought the gap was bridged. I believed that this was the line: Peter L. (born 1858), Reuben (born 1825), Joseph (born c. 1795), Jacob (born 1762), Henry (born 1736), and Andreas (born 1711).
Therefore, I started the genealogical information for this article with: "Peter L. Hagenbuch is a direct descendant of Andreas's oldest son, the tavern keeper Henry (born 1736, died 1803)." I went on to lay out my belief, supporting it with research that Joseph Hagenbuch was living in the same area as Peter's father, Reuben, and had a possible birth date that provided the missing link to Andreas's oldest son, Henry.
I also checked with this line's descendants who have been reading the articles on this website: Dot Hagenbuch, Elaine Berry, and Judy Taylor. Everything seemed to be on the "up and up", although I must admit I was still unsure about the Joseph link.
I had messaged Judy Taylor with some questions about her grandfather, John W. when, to my surprise, she messaged me back that the information was on Ancestry.com. I logged in and looked at the family tree she had published on Ancestry. I was getting more information to be used for the article when, to my surprise, I found that she had the family line connected not to Andreas's son, Henry, but instead to his other son, Michael (born 1746 and also my ancestor).
I was in a quandary. I emailed Judy Taylor because there are some inconsistencies in the information she has posted, and she got back to me stating that she also knows there are some problems with this.
Don't get me wrong. This is genealogy at its best. There are many mysteries that family historians are constantly working on. It can be frustrating, but it's what makes our job, well, a job! The work often involves digging through old records (censuses, wills, birth and death certificates), seeking out gravestones, and sifting through information that relatives share (which might not always be correct). Sometimes we use our research to make educated guesses. It is what makes our job difficult but worthwhile as mysteries are sorted out and ancestors come alive.
So, I've decided to post my original research which traces Peter L. to Henry, knowing that the Joseph Hagenbuch I have listed may not be correct. We are still not sure of the missing link from Peter L. to Andreas, but Andrew and I are working on it. In a future article, I will write more about the research, frustrations, and successes that Andrew and I have had and list the information that Judy has provided with a possible link from her great grandfather, Peter L. Hagenbuch, to Andreas through Michael.
Following is the "educated guess" based on my research that might be Peter L. Hagenbuch's lineage to Andreas Hagenbuch: Peter L. Hagenbuch is "possibly" a direct descendant of Andreas's oldest son, the tavern keeper Henry (born 1736, died 1803). Henry was married twice; first to Anna Magdalena Brobst who died in 1781. Her gravestone, located at the Hagenbuch homestead graveyard, is featured on the front page of this website. Henry's second wife was Susanna Wettstein, who was born in 1743.
Between the two wives, there is a list of 8 children, some of whom we know little if nothing about: John (born 1762), Jacob (born 1765), Christian, Joseph (born 1778), Esther, and Maria. Jacob inherited the tavern and its business from Henry and was married to Margaret Romig. He died in 1811 and Margaret in 1845. Both are buried at Linden St. Cemetery, Allentown, PA, as are his parents, Henry and Susanna "Wettstein" Hagenbuch.
From Jacob's will, probated in 1811, we know that he and Margaret had 4 sons: Jacob Jr., Joseph, John, and Daniel. However, in the 1914 History of Lehigh County, it is written that Jacob also had a son, Stephen, who married Mary Schreiber and moved to Ohio. Was Stephen not mentioned in the will because Margaret was pregnant with him at that time or when Jacob died in 1811? As with questions on this family and many other families, more research is necessary. We do know that Jacob Jr., most likely a young teen when his father died, would eventually inherit the tavern business.
It is Jacob's brother, Joseph, who is believed to be the great grandfather of Clayton Reuben Hagenbuch, the subject of this article. However, there exists no solid information on Joseph. There is a Joseph Hagenbuch, listed in the 1850 census, living in the same area of Easton as Clayton's family. This Joseph is 55 years old which would give him a birth year of 1795. His wife is listed as Catherine with other family members in the household bearing the last name of Seip.
According to records of the 1st Reformed Church in Easton, a Joseph Hagenbuch married a Catherine Seip in 1821. However, the next generation in this family's line, Clayton's grandfather Reuben, is not listed in the household for this 1850 census. Some information seems to fit, other information does not. Again, more research is necessary.
Peter L. Hagenbuch's father was Reuben Hagenbuch (born 1825). He married Margaret Hummel (born 1833) and according to the 1870 census they lived in Plainfield, Northampton Co. Reuben is buried at Shoenersville Cemetery in Lehigh County. But Margaret is not listed as buried with him. She probably died in 1883. Did she remarry, and is she buried with a second husband?
Reuben and Margaret had four sons: Jacob, Peter L. (born 1858), Daniel, and John. Peter married Issabilla (Sabila) Lapp (born 1862). Peter died in 1912 and Issabilla in 1933. They lived in Williams Twp., Northampton Co., near Easton, Pennsylvania.
Peter and Issabilla have five children listed in the census records: Carrie born 1882; Alberta (or Bertha) born 1885, died 1936; John W. born 1890, died 1983; Clayton Reuben born 1893, died 1970 and Alfred P. born 1896, died 1909. Judy "Hagenbuch" Taylor lists another child, Robert Clinton born 1887, died 1893. Robert is not listed in the 1920 census because of his death.
John W. Hagenbuch (born 1890) is the grandfather of Judy "Hagenbuch" Taylor, who is mentioned at the beginning of this article. John married Mary Steeley who was born in 1889 and died in 1938. John and Mary's son Harold F. was born in 1917 and died in 1958. He married Margaret Taylor, who was born in 1920 and died in 1988. Harold and Margaret's daughter is Judy Taylor who has provided key information for this article.
Clayton Reuben was born Jan. 19, 1893 at Seipville, Northampton County. He was married in 1917 to Mary Elizabeth Buttner who was born in 1898 in Easton. Clayton died on March 26, 1970; Mary Elizabeth died on Sept. 9, 1974. They are buried at St. John's Cemetery in New Williams, Pennsylvania.
Together, they had eight children: Robert (born 1918, married to Concetta Calabrese); David (born 1919, married first to Beulah Altemus and second to Gladys); Elizabeth (born 1921, married Harold Ruschman); Llewellyn (born 1924, married Marie Hevener); Muriel (born 1925); Anita (born 1928, married Russell Young); Edgar (born 1932); and Eugene (born 1937, married to Dorothy Straukas–the Dot Hagenbuch mentioned at the beginning of this article). David and Beulah's daughter, Elaine "Hagenbuch" Berry, is a regular reader of this website.
Dot Hagenbuch sent me the following info about Clayton and the photos:
Clayton and Mary were what is known as 'truck farmers'. They sold their farm produce and flowers at the Easton Farmers Market in Center Square Easton, which I believe is the oldest farm market in the country which is still operating. Clayton also took his flowers to Philadelphia to sell to the floral houses.
Although some mysteries are evident concerning the great grandparents of Clayton Reuben Hagenbuch, we know there is a direct line to the immigrant, Andreas. Genealogy often becomes a puzzle with half the clues missing. But, with patience and research our relatives are brought into the complete fold of the family.
I have appreciated the support of Elaine, Dot, and Judy as they fill in the informational gaps of their past and present families. We will continue to add information to the vast records that make up the Hagenbuch family history.