Pennsylvania Farm Show Memories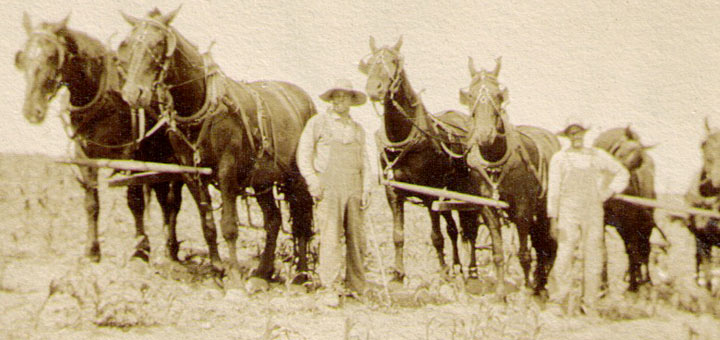 Last week was the 101st Pennsylvania Farm Show held in Harrisburg. If you have never attended this event, you are missing out on an experience that cannot be justly understood through photographs or television. Only those who have attended the Farm Show over the years can truly understand how it has grown and changed.
The first Farm Show building covered 10 acres and was completed in 1931. Additions over the years included the large arena, more exhibition halls, a milk house facility, and continued updates to heating, sprinkler systems, elevators, lighting, and sound systems. By 1997 the Farm Show covered 14 acres. Another major renovation and additions were added in 2001 so there is now almost one million square feet under one roof. This makes it the largest indoor agricultural event in the world with animals, educational displays, all things dealing with farms and the environment, and the widely popular food court.
Being from an agricultural family, I believe my Montour County Hagenbuchs were attendees at the earliest of the Farm Shows. I seem to remember my father saying that my grandfather, Clarence (b. 1889, d. 1967), was at the second Farm Show (1918) and he attended every one he could after that. I do know that he would sometimes go down to the Farm Show for several days, staying at a place across from the Farm Show building where farmers could rent a cot for the night and get a hot meal for about a dollar. I am sure that grandfather Clarence's other brothers also attended the Farm Show on a regular basis. I do know that we would run into many of my father Homer's (b. 1916, d. 2012) brothers there when I was a boy.
I am not sure when I first attended the Farm Show. It was probably when I was around 6 years old, as these are my earliest memories. My mother and father were both involved in the Farm Show. Dad would spend at least one day attending and Mom would enter different home making items for competition. I also remember the year that my brother David was in the FFA (Future Farmers of America) band as a bass drummer and our family would attend the Sunday opening ceremonies in the large arena so we could watch the band perform.
My mother was a seamstress and a 4-H leader, did crafts, and canned vegetables, meats, and fruits. She would enter various craft items, things she sewed, and food she canned for judging at the Farm show and other local fairs. This meant that we would travel from our farm near Limestoneville to Harrisburg on the Saturday before Farm Show and register items for competition. It was also a way to get an early look at the displays, cattle, horses, and food booths, as well as everything that was being set up and moved into the Farm Show building.
Then sometime during the week of the show, Dad, another farmer friend of his, and a few of us young boys would drive down to the Farm Show for the day. We would leave early before the sun was up and not head home until after dark. That meant only the youngest sons were taken along as the older ones needed to stay behind to milk cows.
Dad and his farmer friends spent time in the building with all the farm machinery; I'm sure they were dreaming about ownership of the newest tractors and harvesting equipment. Dad would have especially been looking over the Allis-Chalmers tractors since, other than a Silver King, these were the type of tractors we owned.
The men also spent time in the large arena to watch the judging of cattle and in the small arena to watch the sale of hogs. We boys would "run" all over the place, up and down the stairs, in and out of the arenas, and into different buildings. Although not as large as today, the interconnecting buildings with huge ceilings and wide expanses seemed to go on forever. Along with the farm machinery building, there was one with all sorts of displays that not only featured farming, but also Pennsylvania wildlife and forestry. Areas in other buildings housed cattle, chickens, hogs, horses, sheep, ducks, and even rabbits.
Displays of quilts, handmade sewn clothes, baking (apple pies, etc.), and canned goods were all featured in another area. The list goes on and on. All things Pennsylvania were at the Farm Show. To a young boy this was a feast for all the senses, and my friends and I would run free for hours. The only rule was that a few times during the day we had to check in with our fathers at a certain numbered entrance to the large arena off the concourse. We were sure to do that around lunch time as then we were given a dollar to get something to eat. Unlike today at the Farm Show where the food choices are almost unlimited, the foods then were hamburgers, hot dogs, French fries, hoagies that were two feet long, and baked potatoes.
My mother's mother, Grandma Faus, lived in Shiremanstown located across the Susquehanna River from Harrisburg. She would attend the Farm Show one day and always made a beeline to the exposition hall where the baked potatoes were sold. For several years, I would always come across her brother, my great Uncle Fred, who would take the bus from his home near Muncy and stay at the Farm Show most of the week. Having only a small bag of clothes, he would ask one of the farmers with cattle if he could sleep in the straw. Uncle Fred had been disabled in a hunting accident in the early 1900s. I would find Uncle Fred sleeping beside a cow in the cattle barn building with his crutch laying beside him. He would not recognize me, but I surely could recognize him!
By the time I was in college I had outgrown the Farm Show and only attended a few times until the mid-1980s. During that time period, Dad and I would attend on a Wednesday afternoon, look over some of the displays, but stay until evening when we found a seat in the large arena to watch the horse pulling contest. Dad really enjoyed this, and I enjoyed the stories he shared with me of his younger days when he farmed with horses. He would name the horses they had (Bird, Dan, etc.) and talk about the equipment (harness, double trees, etc.) while we watched the Belgians and Percherons pull the ever increasing weight on the sleds. It was an event that we shared once each year and when I learned more about my father.
In 2007 my daughter, Julie, and my nephew, Tom Huffman, took my father to the Farm Show for the last time. It was so much larger then, with an attendance in the hundreds of thousands. This made walking around with a 90 year old farmer difficult but certainly worth every moment. And even though I did not attend Farm Shows after that (until this year when I helped to man our local Dillsburg historical society booth www.northernyorkhistorical.org), I have always watched the Farm Show events on television, especially the horse pulling.
The experience of attending the Farm Show when I was a boy, sharing experiences with other young boys, with my father and his friends, did a lot to shape my character and makes me appreciate the agricultural life of my ancestors.