My Dinner With: Andreas Hagenbuch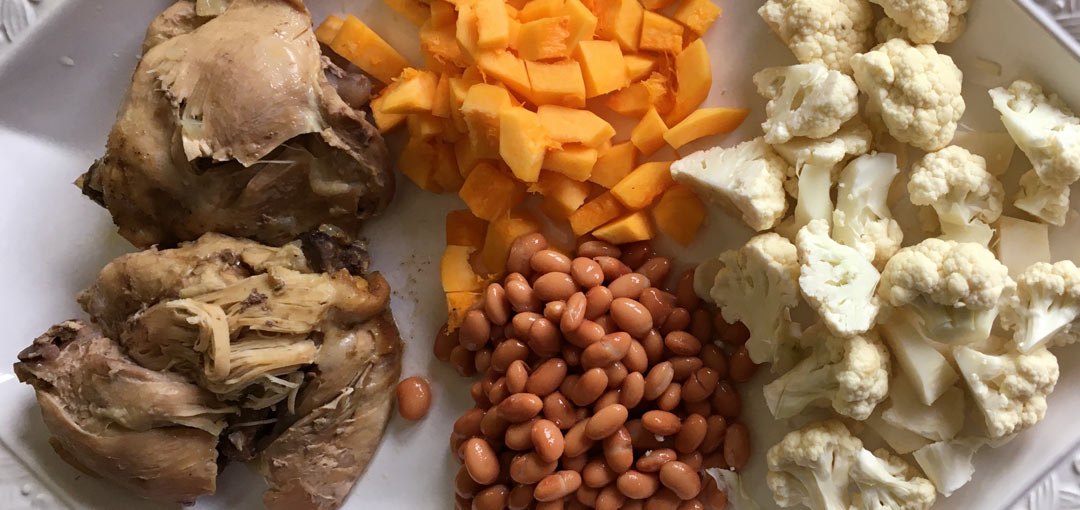 In 1981, a movie was released entitled My Dinner With Andre. The story line is about two friends who have not seen each other for five years. They sit down to dinner in a restaurant and share what has happened to them during that time. It is not a "food movie" but it does highlight the meals ordered by the two characters. Although I have never seen the film, I have often thought about it as I daydream about what it would be like to sit down for a meal with Hagenbuchs from the past, ask them questions, and see what foods we might enjoy during the conversation.
I expect serious genealogists, like Andrew and me, often think about this scenario with their ancestors. We could solve mysteries that plague us and would be able to find out if the personality characteristics, and yes, even physical characteristics, match what we have imagined about our ancestors. Genealogists, who deal with and research the folks who have come before, acquire notions about them.
What if I had the chance to sit down with some of my ancestors and ask them questions? What if I could sit in their kitchens or their dining areas and share a common meal with them? What if I had the chance to look my ancestors up and down and really get to know them by listening to the stories of their lives? The thought of this puts a smile on my face and a tingle up my spine.
As I write this, I am imagining myself sitting in the Albany Township, Berks County kitchen of my 5th great grandfather, Andreas Hagenbuch. This area was described in a previous article. I would want to select a time immediately before or right after the Revolutionary War has ended. Andreas is about 65 years old, and we are being served a meal by his third wife, Anna Margaretha, and their unmarried daughter, Anna Barbara. I would want to visit in late summer when the bounty of the harvest was coming in. But most fresh meats, other than chicken, would wait to be had until late fall and early winter when the butchering season began.
The meal set before me was somewhat different than what we would expect to be served in a Pennsylvania Dutch home of the 1700s. First, I was surprised that a type of cauliflower had been prepared, straight from the garden. I had expected cabbage! I was told proudly by "Aunt Barbara" that "Papa" had obtained blumengraut seeds from Philadelphia as cauliflower was a new vegetable being grown by some progressive farmers. The cauliflower was roughly cut and boiled lightly. The dressing on it was a recipe that would be quite familiar today: vinegar, egg yolk, salt, pepper, and some bacon fat—a type of sweet and sour mayonnaise. This was served to us first, followed by roasted chicken that had cooled and then, much to my surprise, a dish of hot cooked beans and squash. The beans were similar to our pinto beans.
This was not typical Deitsch fare. But knowing that Andreas had relationships with the American Indian tribes of the area, both good and bad, I assumed he had learned a thing or two about their foods. For sides, there was bread, butter, and corn pone. As my dinner was later in the week, the bread had been baked on Monday, so it was not fresh but it was sure good! The corn pone was made from the corn of the previous season as this season's corn had not yet been harvested. Of course, the butter was recently made and had been kept in cool water for solidness.
Before any eating or conversation began, my 5th great grandfather had a lengthy prayer. It gave me a chance to peek at him as he fervently covered all parts of praying to God: adoration, confession, thanksgiving, and supplication. I knew that Andreas was a pietist. He might have a sense of humor, but that certainly did not come out in his serious devotions. After the prayer, the meal began with nothing other than a statement in Pennsylvania Dutch: "esst dich saat" which means "eat until you are satisfied." Although I had questions to ask, there was no conversation as we ate, and I was watched very closely by the Hausfraas, my step 5th great grandmother and my 6th great aunt, Barbara.
Andreas ate slowly and would glance at me once in a while with a smile. Our beverage was a tea which I found out later was made from native plants of the Blue Mountain area of Berks County. It was called "Blobarrier Tea" which referenced the Blue Mountains. Although Andreas's household could afford sugar, it was not evident in much of the meal, but a hint of it could be found in this beverage.
After the "good eating," Andreas sat back and looked at me. I had so many questions to ask him and this would take hours. I started off by addressing him as Grosspapa, the high German term for grandfather. I could see that he appreciated the title although he had not heard it in so long. In the Pennsylvania Dutch dialect, I was to address him as Graempap.
My questions rolled out almost too fast for him to answer. "Why did you leave Lomersheim in Württemburg? What were your parents and home life like and what was your business before coming to America? Tell me about the voyage. How did your first two wives die (the second being my 5th great grandmother)? Who is Philip Jakob, your brother, and what has happened to him? Tell me about the relationships you had with the Indians (remembering that the terms American Indians and Native Americans would be foreign to him)? Tell me about your sons and daughters, and your relationships with them? What are your beliefs about the war for independence against the British?" There were so many questions to ask and so much to think about!
Instead of making up answers to these questions, I am just posing them in this article as they are just some of the mysteries I think about. In other articles I have made assumptions as to the answers to some of these questions and others that we have about Andreas' life. Maybe in years to come we may find solid answers. However, at this time, it's enough to muddle our brains with the questions.
At the end of my dinner with Andreas, we were served a type of bread pudding that is still eaten today—a soft dough, baked with wild raspberries, and maybe served with some milk. As a final cordial with my earliest American Graempap, I was served some Applejack and peach brandy from his own still. This dinner, if it ever did take place, would be a most memorable time.
With the success of this meal, I have decided to jump in my time machine and go forward about 100 years to 1890. Stay tuned as I have another memorable dinner with one of my ancestors.