Happy 70th Birthday, Dad!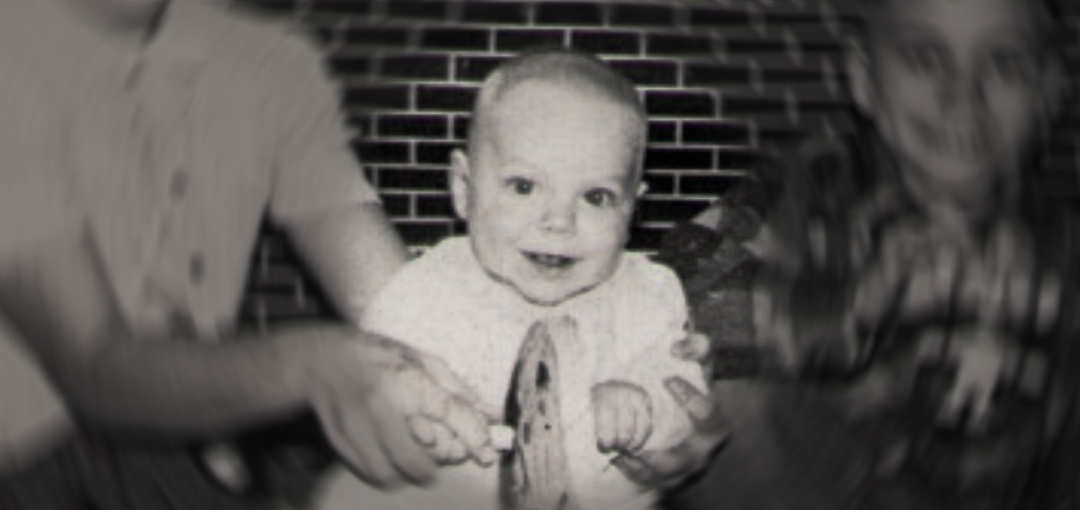 If you have followed Hagenbuch.org for any period of time, you will know that we typically post articles on Tuesdays. Today, however, is Monday, June 19th—so what is going on?
Well, as the article title suggests, on this very day my father, Mark O. Hagenbuch, is celebrating his 70th birthday. Happy birthday, Dad!
70 is certainly a respectable number, and my father is good company. Both Ken Burns and Hulk Hogan are turning 70 this year. Besides being a nice round number, his birthday is notable for another reason too. As many people know, my father has been living with stage IV prostate cancer for over seven years now. When he was first diagnosed in 2016, some wondered whether he would see this important milestone. His strength and perseverance have proven the skeptics wrong, and we are so very glad for it!
Though today is his birthday, on Father's Day we gathered as a family to celebrate his longevity. The party included my father, of course, and my mother, Linda. Their children—myself, Katie, and Julie—and our spouses were there. Finally, their four grandchildren were in attendance: Hadley, Ada, William, and Henry.
Good food was served and enjoyed. Stories were shared. Homemade Grape-nut ice cream was churned and scooped. The day was filled with music, laughter, and plenty of swimming in the pool too. Sufficed to say, a wonderful time was had by all.
In honor of this day, I commissioned ChatGPT, an artificial intelligence software program, to write a poem about my father. The tool has been widely touted in the news, and it can certainly do some amazing things. That said, I found the results inconsistent and often quite amateur.
I had to provide it with clear instructions, such as specific facts about my father, and describe how I wanted the poem in the style of the Scottish bard, Robert Burns (b. 1759, d. 1796). In addition, I asked it to mention words like "bonnie" and the exclamation "hep owiy!" (The latter is pronounced hep oh-wee and comes from a story that my father used to read to my sisters and I as children.)
Ultimately I made a number of edits to improve the quality and rhyming of the final poem, which you can read here:
---
Ode to Mark Odis Hagenbuch, A Bonnie Lad
Written by ChatGPT, with prompt and edits by Andrew M. Hagenbuch
---
Oh, Mark Odis Hagenbuch, a bonnie lad!
Born on June nineteenth, nineteen fifty-three.
His parents, Homer and Irene, were glad,
To welcome this bairn to their family tree.
From Milton High School, he did graduate,
With a thirst for knowledge, history's fire.
Principal at South Mountain, he'd relate,
Stories of the past and notable events prior.
Malcolm MacWilliam, a name he wore,
Donning a kilt, reenacting battles grand.
With the 42nd Highland Regiment he bore,
A musket, dirk, and sword in hand.
From a pirate playhouse, he'd gaze free,
Imagination soaring on the tide.
With Linda Faye Gutshall, his heart's decree,
Their love, a journey, forever tied.
Three bairns they have: Andrew, Katie, and Julie,
Their joy, like sunlight on a rolling glen.
Four grandchildren: Hadley, Ada, William, and Henry,
Their laughter echoes across the Highland fen.
In Sigma Pi, a fraternity true,
He forged friendships that stood the test of time.
Shot a ham off a rope, a feat to do,
Memories cherished, a moment sublime.
As a wee bairn, he soared above the barn,
In a cardboard box, like a bird in flight.
Dreams carried him with endless charm,
Through blue skies, oh, what a wondrous sight!
Genealogy, a passion he embraces,
Tracing roots where the beech trees stand.
A vexillologist, flags he embraces,
Their colors unfurled by his skilled hand.
With Uncle Angus, all joking aside,
They ventured where few dare to tread.
Perhaps George Washington, with stride so wide,
Sought refuge where Mark rests his head.
Pythagoras, a pet iguana, his own,
A reptilian companion, truer than man.
In Lock Haven, they shared a cozy home,
A bond unbroken, few mortals can understand.
Oh, Mark Odis Hagenbuch, a lad so true,
Your story weaves a tapestry of pride.
With Scottish spirit, your heart imbued,
A life well-lived, greatness personified.
Hep owiy! Dear Mark, may your days be bright,
As beech trees bend under winds that blow.
Your soul remains a rich banquet of delight;
Good mirth and cheer, we honor the lad we know.
---
If you have any questions about the poem or the aspects of my father's life that it references, feel free to post these below in the comments section. Otherwise, I hope that you will join me in wishing my father a very happy and memorable 70th birthday!