A Letter From Washington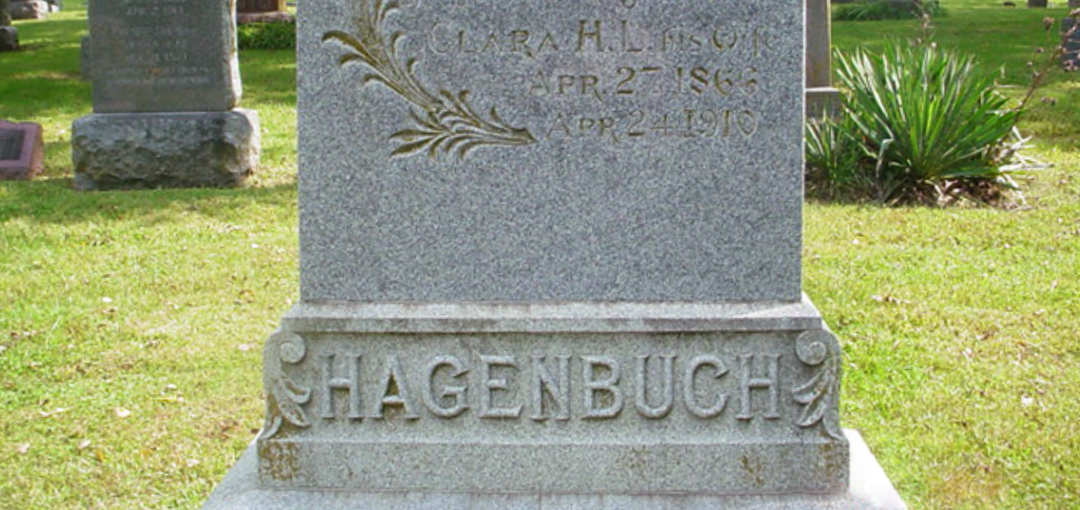 April 27, 2021
Dear Mark:
I have to admit that there isn't much of a chance that a 30 year old address is still valid, but I'm hopeful. As is typical of my age group of octogenarians, I'm having to downsize. I have copies of the Beech Grove from March '82 to December '92. And what a lot of effort on your part! We read and enjoyed every one as they arrived. My husband, Ralph, died in March, 2014. Do you know of a way to archive these or know of someone who would like to have them?
—Betty Hagenbuch, Pateros, WA
When I received this letter last week, I was reminded of how far-reaching and constant (over the years) our family can be. I certainly remembered Ralph and Betty. I immediately emailed asking her if I could do an article on the family, if she could update her family's information for Beechroots, and if there were family photos that could be scanned, so they could be included in Andrew and my database of Andreas Hagenbuch's descendants. Betty got back to me with a positive email and the news that her son Brian and his wife Sierra just had a baby—a new Hagenbuch to add to those descendants!
Betty's husband, Ralph David Hagenbuch, is a descendant of Andreas' first son Henry, the tavern keeper. Ralph's line is: Andreas (b. 1715) > Henry (b. 1737) > Jacob Sr. (b. 1765) > Jacob Jr. (b. 1797) > George (b. 1833) > Jacob B. (b. 1855) > Frank G. Sr. (b. 1899) > Ralph David Hagenbuch (b. 1934).
Part of Ralph's family was included in an article written in May of 2020 up to his great grandfather, George (b. 1833). George married Barbara Voelker in 1853, and they had five children: Elizabeth (Hagenbuch) Clauser (b. 1854), Jacob B. (b. 1855), Henry J. (b. 1857), Mary (Hagenbuch) Ludwig (b. 1858), and George William (b. 1863).
Ralph's grandfather, Jacob B. Hagenbuch, was born in Michigan in 1855 and died in 1894 in Kansas. He married Clara Lavo in 1886. They are buried in Eudora, Kansas. They had three children: Ralph Lavo Hagenbuch (b. 1888, m. Elsie Koelbing), Frank G. Hagenbuch, Sr. (b. 1889, m. Anna "Lanore" Scrivner), and Nettie Hagenbuch (b. 1892, m. Ralph Tripp). After Jacob B. died in 1894, Clara married August Richtermeier in 1903. However, two years later this unhappy marriage ended in divorce. Clara (Lavo) Hagenbuch Richtermeier died in 1910 of "blood poisoning caused by several carbuncles" according to the Eudora Weekly News in a 1910 article.
Frank George Hagenbuch, Sr. was born in 1889 and is listed in the 1920 census as a dentist living in Saline, Kansas. Frank married Lanore Scrivner in 1917, and they had four children: Parke (b. 1918, d. 1927), Inez (b. 1921, d. 1936), Frank, Jr. (b. 1930, d. 2005), and Ralph David Hagenbuch (b. 1934, d. 2014). Frank Sr. died in 1965 and Lanore died in 1975. They are buried in the Memorial Park Cemetery in Lawrence, Kansas.
Frank George Hagenbuch, Jr. married Alberta "June" Wiley in 1953. They had four children: Lori, Lynn Marie, Larry, and Lyle. Frank, Jr. was a successful farmer and raised black Angus cattle near Lawrence, Kansas. He died in 2005 and is buried in Lawrence, Kansas.
Ralph David Hagenbuch, husband of Betty who wrote me the recent letter, was born in Lawrence, Kansas on January 10, 1934 and died on April 13, 2014. He married Betty Johnson in 1966 and they have three sons: David, Aaron, and Brian.
I first heard from Ralph and Betty in January of 1980. I received their name and address from a first cousin of Ralph's, Phyllis Jones. In that first letter, Ralph wrote:
I was raised in Lawrence, KS graduating from Kansas University in 1960. I moved to Seattle, WA in 1960 where I worked for the Boeing Co. for 9 years. I now live in the Methow River Valley which flows into the Columbia River at Pateros (WA), where I have a real estate office. My brother Frank G. still lives in Kansas near where my grandfather Jacob died in Eudora, Kansas. . . .It was good to hear from you and I hope we will keep in touch through information exchanges and perhaps we will be able to meet someday.
Unfortunately, Ralph and I never met. But, fortunately, they subscribed to the Beech Grove and after 30 years Ralph's wife Betty decided to contact me. We can now add more Hagenbuchs to this line as Betty is sending me information to update her sons' families' information. As mentioned at the beginning of this piece, Betty informed me that her son, Brian, and his wife, Sierra, have just been blessed with a newborn son, Ralph Golden Homer Hagenbuch. Andreas Hagenbuch's family continues to grow, and Andrew and I continue to add to our growing family history.