Join Us! Hagenbuch Reunion: June 24, 2018 – Info & Schedule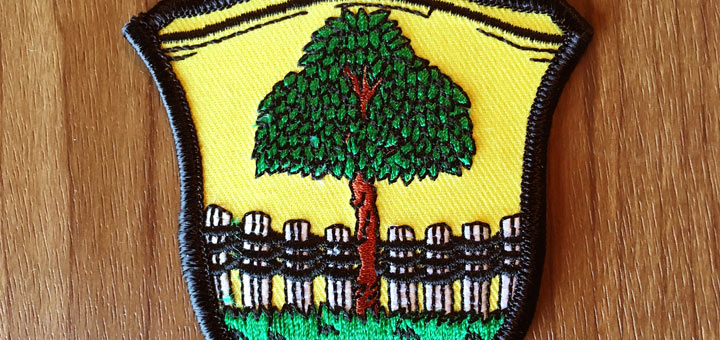 The plans for the Hagenbuch Reunion to be held on Sunday, June 24, 2018 are almost finished.  Following is the schedule of events for the day along with some reminders. Feel free to attend some or all of the day's events.
When: Sunday, June 24, 2018; 9 AM church, 11 AM graveyard tour, 12:30 PM picnic lunch
Where: Oak Grove Lutheran Church, 130 Hagenbuch Loop, Danville, PA 17821 View Map
9:00 AM – Attend church at Oak Grove Lutheran Church (address and map above). This is one of several churches where our family was instrumental in its founding and continuation as a worshiping congregation. Founded in June of 1869, William Hagenbuch (b. 1807) and his family were the earliest members. William was a great grandson of Andreas Hagenbuch (b. 1715). It is a small church but still very active. After 149 years the church's membership still includes Christians descended directly from William Hagenbuch.
11:00 AM – Church will conclude about 10:00 AM which leaves some time for people to visit, talk, and look around the "Hagenbuch Church." At 11:00 AM, Mark Hagenbuch will conduct a tour of the church cemetery which includes founder William Hagenbuch's grave site, along with his wife Rebecca, their two sons, Hiram and Joseph, and a daughter, "Tillie." Six generations of Hagenbuchs lie within the cemetery's solace. Even if you are not a descendant of William, you will enjoy hearing stories about these Montour County Hagenbuchs.
12:15 PM – Registration will begin at this time. People attending the reunion will receive a personalized name tag and genealogical handout so they can trace their lineage from Andreas Hagenbuch and make connections to other family members. We can already hear exclamations of, "So, that's how we are related!" and "Hi, I'm your fourth cousin, once removed."
12:30 PM – After a short introduction by Andrew Hagenbuch, the picnic lunch will begin. Please provide your own table service and foods to share. Barbecued hamburger and rolls will be provided because of folks who will be traveling a distance. This is to be the usual "family reunion" fare of potluck. Local folks can prepare their favorite picnic foods and travelers can stop at the deli or bring a bucket of chicken, chips, and bakery sweets. Plan to bring a thermos of iced tea or lemonade, although we will provide some to share too.
After the bellies are filled, we'll have a business meeting, some games, more genealogical discussions, and the sale of iron-on patches ($5). The patches feature the beech tree and the enclosure from which the name Hagenbuch is from. Stay around as long as you like and continue to learn more about the family or sit and talk to your cousins.
If you know of someone who is not a reader of Hagenbuch.org and needs a personal invitation, please contact Bob Hagenbuch at gr82bgpa@gmail.com and he will send out a personal invite through snail mail. Make sure to send Bob the person's address!
To receive notifications about the reunion and other family news, please subscribe to the Hagenbuch family email newsletter below:
---
Please note: Your email address will not be shared with anyone else.