Extra! Extra! Read All About It!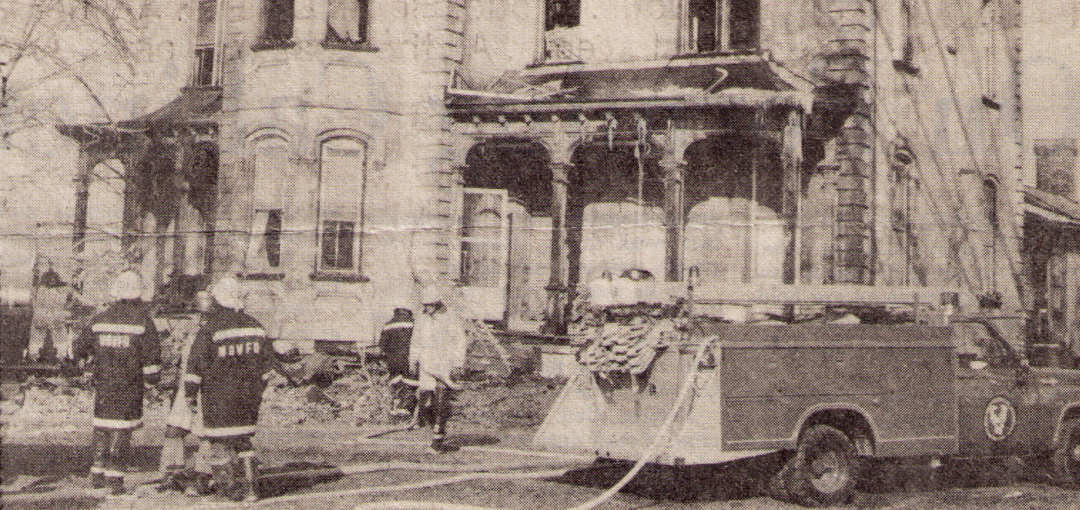 Printed newspapers are a dying form of communication. A year or so ago, Linda and I stopped purchasing the Harrisburg newspaper. I hadn't looked through it for years and Linda was getting it so she could check out the local yard sales and do the crossword puzzles. However, the cost of the paper skyrocketed, and it was changed from being published every day to only three times a week. Do we miss it? I must say, "No!"
Newspaper subscriptions are certainly in decline. As the 21st century dawned, folks were getting more and more news from the internet and TV news stations flourished. One author's opinion is that by the middle of this century the newspaper will be extinct. The reason for this is that the newspaper is mostly read by the present older generation. When they are gone there will be no demand. However, others believe that the newspaper will not completely disappear as a source of communication. It will just develop and change, as it already has in the last 25 years.
Genealogists know that the newspaper is an important source of family history. Andrew and I have written many interesting articles using newspaper stories that occurred in the past. "Back in the day" newspapers were a veritable source of local gossip! Along with the usual reports on marriages, births, and deaths, newspaper reporters scribbled about who was visiting whom in the small towns and who was taking trips to noteworthy places. They wrote about Mrs. So and So baking pies for the local church social and Mr. So and So having a runaway horse. You name it, and it was reported in the local newspaper!
When I started seriously collecting ephemera and photos which now make up the Hagenbuch Archives, I saved all sorts of newspaper clippings. These were from the central Pennsylvania area where I lived, as well as from relatives who sent me newspaper articles about their families. Beginning as early as 1980, I placed some of these articles in a scrapbook which was soon filled. Although I kept up with organizing the hundreds of photos I accumulated by placing them in photo albums, I did not keep up with organizing the newspaper clippings into scrapbooks. The first scrapbook I put together has survived and is the source of a wide range of information.
One of the first news articles in this scrapbook is about the fire that destroyed the house of Mr. and Mrs. Donald Reaser which  was located near Allenwood, Pennsylvania. The fire occurred on Saturday, December 13, 1980. The house was very distinctive, similar to a large Victorian brownstone, and I had driven past it many times. Donald was a descendant of Andreas Hagenbuch (b. 1715) and his line is: Andreas (b. 1715) > John (b. 1763) > Johann Conrad (b. 1790) > John Phineas (b. 1812) > Henry Emerson (b. 1857) > Mary Ellen (b. 1887, m. Charles Reaser) > Donald Edgar Reaser (b. 1914). Donald married Alice Bieber in 1947 and they had three children: Terry, Jerry, and Joyce. Donald died in 1989. After the fire, Donald and Alice rebuilt the house but only as a one story. It is still owned by the family to this day.
The collection of news articles in the scrapbook deal a lot with marriages, births, and deaths. Flipping two pages from the report of the Reaser fire, one finds the obituary of Evan George Hagenbuch, Sr. who died in 1981. Evan's line is: Andreas (b. 1715) > John (b. 1763) > Daniel (b. 1803) > Frederick (b. 1827) > George (b. 1853) > Frederick (b. 1880) > Evan George (b. 1908). Evan married Hortense Evans and they had two children: Evan, Jr. and Harriet. Although I have some recent information about this family in Beechroots, there is a lot to add. A quick check on Facebook yields information about Evan, Jr.'s wife, Sheila, and their daughter, Erin (Hagenbuch) Frank. There is some work for me to do, contacting these cousins and updating their family information.
Besides finding family details in the scrapbook that need updated, I also saw many clippings that were just newsy. Take for instance one that shows my Aunt Lera (Laidacher) Hagenbuch dressed as a clown for the Sales Days in Watsontown, PA. I don't have a date written on this article, but my guess is it occurred in about 1981. Lera was the wife of my father's youngest brother, Lee Hagenbuch, Sr. (b. 1924). It is their son, Leon, who found the box of information about our Uncle Charles in his farmhouse attic.
Another news clipping which is not dated reports the occurrence of a wedding shower for my mother, Irene (Faus) Hagenbuch (b. 1920) and father, Homer Sechler Hagenbuch (b. 1916). They were married in 1939. Typical of news articles of the time period, it documents everyone who attended the party. The list is a window to the past for me as I remember friends and family of my parents whom I had forgotten. Once again, a news clipping is an important link to the past.  (Originally, this was reported as a baby shower for Homer and Irene Hagenbuch's first child, Barbara.  She was born in 1941.  However, my brother Bob and his wife Marcia suggested it may be a wedding shower because it wasn't just ladies who were present.  I certainly agree!)
As I mentioned, many of the clippings in this scrapbook along with other family ephemera were sent to me by relatives who knew I was collecting everything Hagenbuch. Because of that, the scrapbook also includes family business advertisements and some copies of historical documents. One of these is the Daughters of the American Revolution (DAR) certification document for Virginia (Werner) Houck. Once again, I had to do some digging to remember who Virginia was. The document is dated October of 1980 and I have a notation beside it stating that Virginia is the granddaughter of James W. Hagenbuch (b. 1838) who lived in Muncie, Indiana. Some research in census records jogged my memory of Virginia's family line, and I remembered that she and her husband Byrl were subscribers to The Beech Grove newsletter I once published.
Virginia's line is: Andreas (b. 1715) > Michael (b. 1746) > Jacob (b. 1777) > Enoch (b. 1814) > James W. (b. 1838) > Elizabeth (b. 1872, m. Henry Werner) > Virginia (b. 1907, m. Byrl Houck). Virginia and Byrl had one son, Dean. In 1980 when she sent me the copy of her DAR certification she was living in Ames, Iowa. Virginia died in 1990, and by that time, I had lost contact with her and Byrl. This is another family I need to update in Beechroots.
This scrapbook of news clippings and other ephemera is a treasure trove of information. I am pleased that I organized all this information for safety as now I can go through it, piece by piece, and update family records. Without these news articles, a large piece of our family history would be more difficult to research and record. I must admit that although I am not a fan of the present use of newspapers for news, I am a huge fan of newspapers for genealogical research. Without the newspaper, family historians would be at a loss. If you have past newspaper clippings and other ephemera, please label them, organize them, and share them with your family.