Exploring Christian Hagenbuch's Family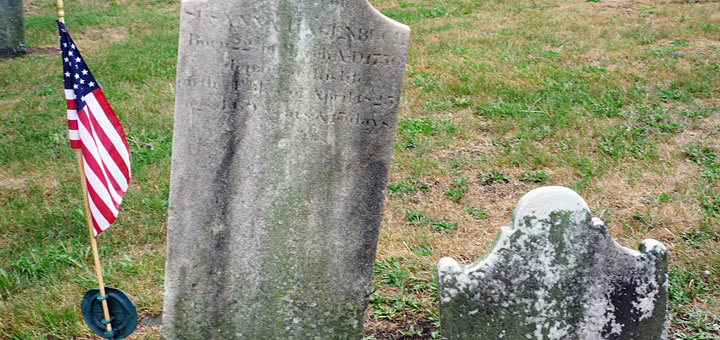 Some of our Hagenbuch ancestors have left us with more mysteries than others. Christian Hagenbuch (b. 1747, d. 1812) is one of these individuals.
When I first began working with my father, Mark Hagenbuch, on genealogy, it was believed that Christian was an outcast within the early Hagenbuch family. Few records could be found about his life and children—a fact that was especially noticeable when he was compared to his brothers Henry, Michael, and John.
Yet, recent discoveries have shown longstanding assumptions about Christian's life to be incorrect. To the contrary, Christian appears to have been an important part of the family. For instance he, along with his brother Michael, received large parts of his father's estate in 1782.
Christian Hagenbuch was born on December 2, 1747 at the family homestead in Albany Township, Berks County, Pennsylvania. His father was Andreas Hagenbuch (b. 1711, d. 1785) and his mother was Maria Magdalena (Schmutz) Hagenbuch (b. unknown, d. 1748).
Around 1775 he married Susanna Dreisbach (b. 1756, d. 1825). The Dreisbach family lived to the east of the homestead in Northampton County, PA. Christian and Susanna would go on to have eight children together. These are believed to be the following:
Maria Magdalena (Hagenbuch) Kerr (b. 1776, d. 1824)
Magdalena was born on February 18, 1776. She is mentioned as "Polly" in Christian's will in 1812. At that time she was unmarried. However, sometime after his death, she married Joseph Kerr. She died on November 15, 1824. It is unknown whether she had any children.
Anna Maria (Hagenbuch) Coleman (b. 1779, d. unknown)
Maria was born on January 4, 1779. She is mentioned as "Mary" in Christian's will and as having married John Coleman. Some records show that she may have had a second husband with the last name of Weaver. It is unknown when she died or if she had any children.
Andrew Hagenbuch (b. 1782, d. unknown)
Andrew was born on October 9, 1782. He is mentioned in Christian's will as receiving his father's plantation along with his brother Joseph. The brothers ran a distillery together until 1823 when it went bankrupt. It is unknown if Andrew married or when he died.
John Hagenbuch (b. 1785, d. unknown)
John was born on October 19, 1785 and appears to have married twice—first to Philipina "Phebe" Coleman and next to Susanna, whose birth name is unknown. John eventually moved to Columbia County, PA and had a number of descendants including Eli Thornton Hagenbuch. It is unknown when John died.
Elizabeth (Hagenbuch) Deshler (b. 1788, d. 1850)
Elizabeth was born on March 9, 1788 and married Jacob Deshler in 1813. They are believed to have purchased a lot in Weaversville, PA once owned by Christian. At some point, they moved to Northumberland County, PA. They appear to have had several children, and Elizabeth died on October 1, 1850.
Christian Hagenbuch (b. 1792, d. unknown) and Susanna Hagenbuch (b. 1792, d. unknown)
According to the baptism records at Zion Stone Church in Kreidersville, PA, Christian and Susanna were twins born on December 13, 1792. Neither is mentioned in the wills of their parents, leading to the assumption that they died as infants.
Joseph Hagenbuch (b. 1795, d. 1853)
Joseph was born on November 15, 1795. He was the youngest child of the family and, according to the records of the First Reformed Church in Easton, PA, he married Catherine Seip on April 18, 1821. Joseph was in the distillery business with his older brother, Andrew, until this failed. Joseph and Catherine are believed to have had at least one son, Reuben, whose descendants include the family of Peter L. Hagenbuch. Joseph died on October 12, 1853.
In addition to being father to eight children, Christian Hagenbuch served in the Revolutionary War, owned over 200 acres of land, and ran a successful distillery. He died on January 25, 1812 and is buried at Zion Stone Church in Kreidersville, PA. His wife, Susanna, died on April 4, 1825 and is buried beside him.
Though Christian has left more mysteries than other members of his immediate family, new research is beginning to bring his life and accomplishments into clearer focus. Future articles will continue to explore Christian Hagenbuch and his descendants.