My Dinner With: Rebecca (Muffley) Hagenbuch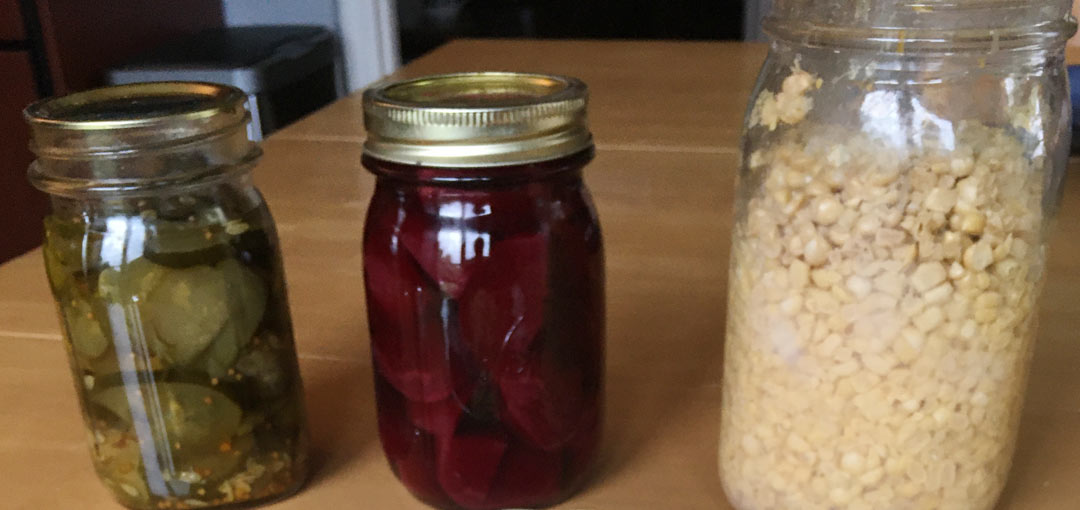 I had an interesting meal and visit with my 5th great grandfather, Andreas Hagenbuch. For my next dinner I will travel forward about 100 years to break bread with my great great grandmother, Rebecca (Muffley) Hagenbuch. Rebecca was born in 1816 and died in 1896. We have no known photo of Rebecca although her later life was lived during the age of photography. I have always believed there were once photos of her that are now lost or destroyed. Maybe someday we will find one. In the meantime, as with other ancestors, I have to use my imagination as to her physical characteristics and personality.
Rebecca was the daughter of Christian and Catherine (Delong) Muffley who are buried in the cemetery at Hidlay Church, Columbia County, Pennsylvania. Hidlay is one of the Hagenbuch churches. Probably in either late 1839 or early 1840 she married William Hagenbuch (b. 1807). However, William was married first to Anna Knorr around 1832 and they had two daughters: Sarah (b. 1833) and Eliza (b. 1836). Anna (Knorr) Hagenbuch died in April of 1839.
William and Rebecca's first child was Jacob, who died as an infant in 1840. They had six more children: Catherine (b. 1841, d. 1863); Mary Ann (b. 1842, d. 1904, m. Tilman Foust); Hiram (b. 1847, d. 1897, m. Mary Ann Lindner); Matilda (b. 1850, d. 1920, m. Elias Reichard); Joseph (b. 1852, d. 1935, married to sisters: first to Sarah Elizabeth Robbins and then to Mary Emma Robbins); and Emma (b. 1854, d. 1938, m. John Reichard). William and Rebecca's son, Hiram, is my great grandfather.
I imagine myself meeting with my great great grandmother in the year 1890. She lives in the house located in Liberty Township, Montour County, Pennsylvania where she and William moved to in 1853. Just up the road is Oak Grove Lutheran Church, a Hagenbuch church, where they are both buried. William had purchased the land in that year and moved from the Hidlay Church area. The house was already there when he purchased the property.
It was a cold day in late winter when I met with Rebecca, whom I will refer to as Grandmother. The house was a two story log home covered in clapboard with a chimney at both ends. I was met at the door by my great great Aunt Tillie (Matilda). Since I live in the future, I know that Tillie would marry Elias Reichard sometime this year. Grandmother was sitting beside a stove in a rocking chair and was dressed all in dark clothing, fashionable for the time period. Grandmother would turn 73 that November. She gave me a big smile, her wrinkled face and gray hair reminding me of the picture of a typical, loving granny. Sitting with her was my great great Uncle Joe who farmed the property. Since my great great grandfather William's death in 1879, the farm was jointly owned by Grandmother's five children.
Uncle Joe greeted me but had to leave so I was led to a table in the kitchen by Aunt Tillie and Grandmother where we would have our meal. Grandmother used a cane which led me to believe she had a difficult life. I looked around me as I had been in this house before. The year was 1970 when I had worked one summer for Bruice and Andy, my father's first cousins who would inherit the farm from their father, Israel Hagenbuch, the son of Grandmother's son, Hiram. My job helping Bruice and Andy that summer was to cultivate corn, clean out the animal pens (sheep, cows, pigs and chickens), fix fences, and mow hay fields.
One morning Bruice told me to go into the "chicken house" and clean out the chicken manure. That chicken house was the house I was in now because, after the new house was built on the property in 1900, the old house that my great great grandparents moved to in 1853 was used for chickens and other animals. I remembered walking through the rooms in 1970—at that time mostly stripped of their horsehair plaster—thinking about my family living there. I have a piece of that old house as one of my memorable family icons.
But the house now, in 1890, was sound. It was warm from the fired stoves. The food being put on the table in front of me was typical of that which I was used to as a boy growing up on my father's farm. As the man at the table, I was asked to say grace. Grandmother sat across from me and was happy to converse with me as we ate. This was winter so the food had been "put by" and came from the numerous mason jars I saw lined up beside the dry sink to be washed.
There were corn, pickles, and beets. Smoked ham was set before me too. Grandmother must still have had vegetables in the root cellar because Aunt Tillie also served us carrots and potatoes. Bread, butter, and jellies were in abundance. Water was the only beverage. Unlike my earlier ancestors from Berks County who had expertise in distilling, somewhere along the line my Hagenbuch family had become teetotalers. When dessert came, it was apple schnitz pie, made from dried apples (the "schnitz"). A cup of hot tea was served alongside dessert.
As with my Graempapa Andreas, I had so many questions for my great great Grandmother. What did great great grandfather William's first wife Anna die of? How did you meet William? I hesitantly asked Grandmother why there was such a short time between Anna's death and her marriage to William. This was a sensitive subject but Grandmother answered it with a twinkle in her eye. I then continued, asking her what my great great grandfather William was like. He is such a mystery as there is no photograph of him. After marrying her, was there a scandal which was the impetus for them moving from the large Hagenbuch family in Columbia County to this farm in Montour County? It is something I've always wondered about.
I would ask my Grandmother about her early life in Columbia County. I know so little about my Muffley ancestors and I'm not even sure of her father's and mother's family history. I do know that great great grandmother Rebecca's father was Christian Muffley (b. c. 1787) and her mother was Catherine (Delong) Muffley (b. c. 1789). They are buried at Hidlay Church cemetery, and there is a discrepancy about Christian's birth, between his gravestone and what is reported in the 1850 census.
Grandmother was open to answering other questions and didn't seem to tire as she reminisced. What was life like here in this house when she and William first moved here with six children? (It is believed that William's and Anna's daughters, Sarah and Elizabeth, stayed in Columbia County with other relatives when William and Rebecca moved to Montour County in 1853.) Also, how was Grandmother's relationship with her step daughters, Sarah and Elizabeth? There are so many questions. I would want to spend as much time as possible with Grandmother, for in my imagination she is a woman who wants to share her innermost memories and thoughts to know our family better.
If I were able to have dinner or just visit with relatives who have passed on, there would never be enough time to get to know them all better, to learn about their lives, their beliefs, and the details of their lives. As with our own lives, which sometimes seem mundane, I would find out things about them which they might believe were commonplace to the times they lived in. But, to me their lives would be rich in family lore and the heritage of our American fabric.
We will continue next time as I have some food, beverage, and conversation with other Hagenbuch relatives.