Homer Hagenbuch's Scrapbook, Part 1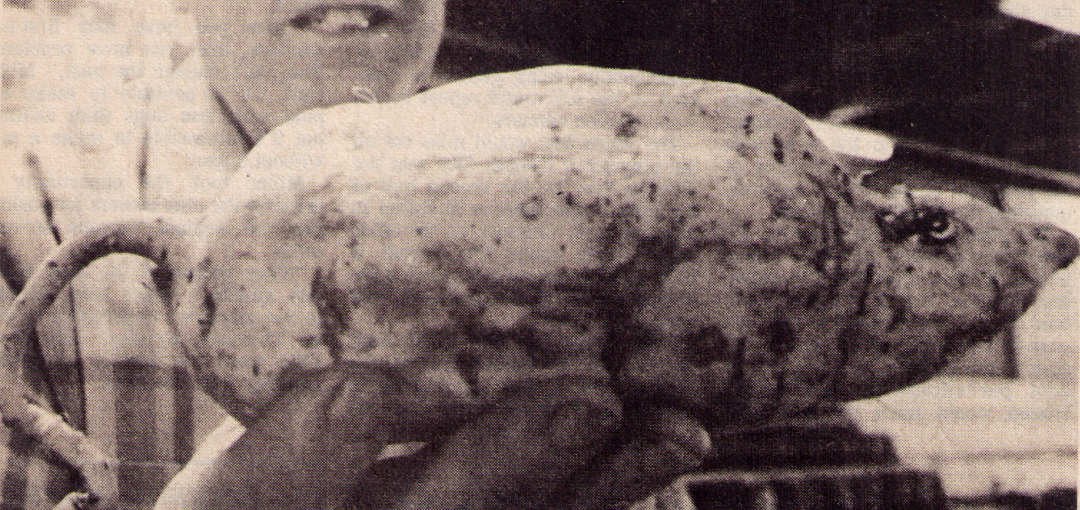 Sometime before 2005 my father, Homer Hagenbuch's (b. 1916), sister, Ellen Hagenbuch (b. 1926), presented him with a scrapbook filled with a few photos, lots of newspaper clippings, and several old postcards that their mother Hannah (Sechler) Hagenbuch (b. 1889) had collected over the years. It is believed that my Aunt Ellen put the scrapbook together after 1986. My sister Barb remembers Dad looking through the scrapbook, reading and rereading the pieces in fascination.
After my father's death in 2012, Barb and I looked through it and were amazed at the different types of things my grandmother selected to save. Unfortunately, most of them are not dated. Grandma simply cut out news articles she was interested in without attaching a date. There are more than 250 pieces of ephemera in the scrapbook, located on 98 pages beginning in the early 1900s and ending around when Grandma passed away in 1967.
An approximate breakdown of the types of articles is as follows: 49 about family; 26 poems; 40 or more dealing with neighbors and acquaintances whom Grandma knew; over 50 articles and photos about local news from Montour and Northumberland Counties; more then 25 articles about national news, World War II, and patriotism; 18 cartoons; 19 articles about nationally known people; and around 30 that I would classify as miscellaneous. There are also two letters and three postcards. It is difficult to pigeonhole each piece of paper in the scrapbook, as some cross over into other categories. But, we can start to peer into my grandmother's personality by detailing what she collected.
One must remember that my Aunt Ellen, who put the scrapbook together, was not organizing a family photo album for my father, Homer. There are only a few family photos in the 49 family pieces. The remainder are news clippings of family obituaries, weddings, anniversaries, graduations, and the like. The scrapbook is primarily composed of news clippings. The few family photos are related to some sort of news. For example, there is a photo of Grandma's son, my Uncle Wilmer Hagenbuch (b. 1918), who served in the U.S. Army during World War II. This photo is among war news articles, patriotic poems, and national news of that time.
What I have categorized as national news articles deals mostly with World War II and President Franklin D. Roosevelt. We know this had to be a very anxious time for our country and for my Grandmother. She had two sons serving overseas and another son, my father Homer, who was drafted at the very end of the war. Patriotism was running high at the time. Included in the scrapbook are poems and articles about this subject. Grandma cut out newspaper pieces and saved clippings of flags and war news. Crossing into this category are also the 19 articles I have classified as "famous people." Not only did she save news articles about President Roosevelt and his wife Eleanor, but also about Marion Anderson, the famous African-American singer who was snubbed by the Daughters of the American Revolution in 1939. Grandma saved several articles about the cowboy actors Roy Rogers and his wife Dale Evans, Helen Keller, actresses Jennifer Jones and Peggy Ann Garner (the child star of A Tree Grows in Brooklyn), Norman Rockwell, and radio host Paul Harvey.
In contrast to the news clippings Grandma collected about family, famous people, and national news, there are about 100 articles about the local area, her neighbors, and her acquaintances. Although most of these folks are unknown to many of our readers, those of us who grew up in Montour County, PA will recognize the names of Nels Cotner, Fred Durlin, Fuller Runyan, Anne Whitmoyer and Carl Everett, Gladys Durlin, Bob and June Rovenolt, and Rev. Russell Flower. Other people she wanted to remember for their interesting lives. For example, local farm cook Mrs. William LeVan is featured as she prepares her turkey and pies for Thanksgiving dinner—with photos!
Grandma included two news articles about the missionary trips of Donald and Garnett (Levan) Dehart. I remember Don and Garnett because they came to our family church at Oak Grove during the 1960s to speak about their Christian work in Pakistan. Grandma also made sure to remember a man whose name appears on some of our family photographs. She saved an article about Japanese-Americans, Mr. and Mrs. Arthur Ishiguro. Arthur was a well known family portrait photographer in Milton, PA during the mid 1900s. The news article detailed the Ishiguros' quest for American citizenship which was on hold for several years during and after World War II, although they had lived in the country for 46 years!
Grandma was interested in and knew much about local history and places. In the scrapbook are articles about historical homes and churches, photos of local farms, and the story of local businesses such as the 1948 opening of the Milton "Locker Plant" where farmers had their cattle and hogs processed, frozen, and stored. Most of all, Grandma saved articles about schools, especially Limestoneville Township Consolidated School which a few members of our family were instrumental in constructing. My cousins, sister, brothers, and I attended there too. In addition, she clipped news articles about early local schools, since she had once been a teacher in a one-room school house. Of the 50 local news articles I identified, no less than 20 are about schools. My grandmother was a writer, a poet, and certainly an educated lady.
In the next article about Homer Hagenbuch's scrapbook, we will continue to detail more news articles collected by Hannah (Sechler) Hagenbuch.