DNA, Genealogy, and Our Search for Identity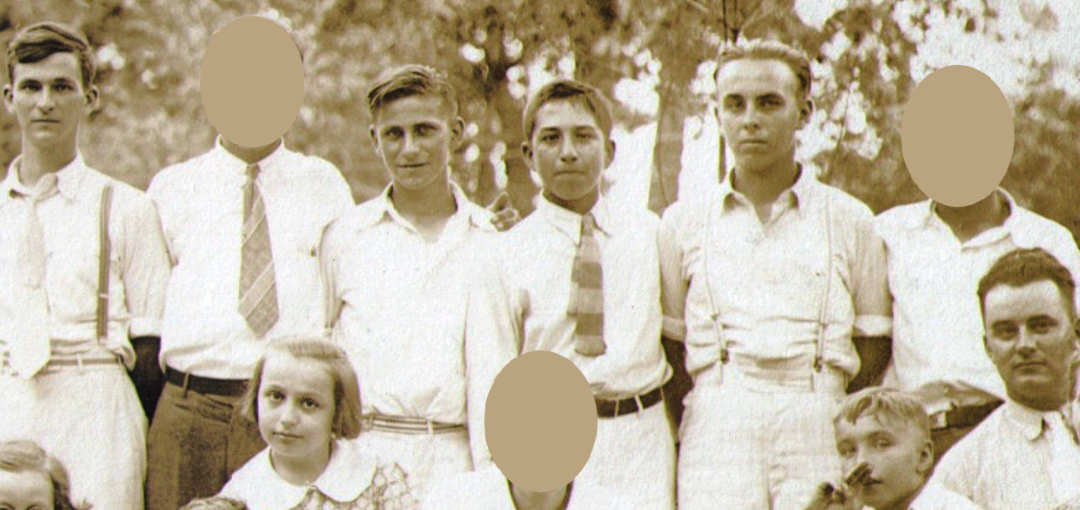 A few weeks ago, I read a story about a man who suspected that he was not the father of his daughter. The little girl had brown eyes, when both parents had blue eyes. Technically this outcome is possible, but that did not convince the man. In secret, he had a paternity test done, confirming what he had believed—he was not the father of the daughter. He confronted his wife and demanded a divorce.
Distraught and adamant of her own fidelity, she sought advice online which is where I ran across the story. People seeking life-altering input from internet strangers is a modern phenomenon and a risky one at that. Many suggested she fess up and get a good lawyer. Nevertheless, in the flurry of replies one person recommended she do a second genetic test, one to confirm if she was indeed the mother. It was unusual but not without precedent. Sure enough, when the results came back, the woman was vindicated. Neither she, nor her husband were the parents of the little girl. There had been a mix up at the hospital! Who was this child and where was the biological offspring of the parents? That question is now with the hospital and the courts.
The night I read this story, I told my wife, Sara, about it. We looked at each other and paused. Could either of our children have been switched at birth? Not a chance, we agreed, and moved on with our evening. Yet, in the days ahead, I kept thinking of our conversation. What if we aren't entirely who we think we are?
Questions of mistaken identity make great stories and for centuries were largely the stuff of popular novels and backroom rumors. Proving someone's true identity, beyond a reasonable doubt, can be difficult. People can easily choose a new name, cut their hair, or change the way they dress. Dental records, fingerprints, and other unique body markings are only useful if an exact match is on record somewhere. DNA falls into this latter category too, or it least it used to.
One of the amazing aspects of DNA is how it often changes at a predictable rate over the generations. Therefore, when comparing the DNA of relatives on a family tree, we can see patterns of similarity. For instance, siblings usually have more genetic material in common than first cousins, first cousins more than second or third cousins, and so on. DNA can't always prove the exact relationship between individuals. However, it can estimate the chance that two people are related and approximate how closely. A comparison of genetic tests might produce something like the following:
70% chance these are first cousins once removed or half first cousins
28% chance these are second cousins or first cousins twice removed
1% or less of a chance these are first cousins
Here is where things get really interesting. The proliferation of DNA test and sequencing has produced numerous databases of personal, genetic profiles. Some are managed by law enforcement and government institutions to track the samples they collect. Others, like GEDmatch and FamilyTreeDNA, are used voluntarily by hobbyists to upload and compare tests taken through Ancestry, 23andMe, and more.
These databases provide further context to a person's DNA and can compare it to millions of other genetic profiles. Unlike fingerprints that require an exact match to be useful, a partial DNA match can suggest a relationship between two people, enabling genealogists to follow nearby family lines, hone in on close relatives, and locate where someone should be located on a tree.
Termed forensic genealogy, this process involves research and additional genetic testing. It has all sorts of application such as finding a person's biological siblings or parents—something of interest to adopted children and those switched a birth—or even tracking down the identity of individuals involved in serious crimes.
Case in point, in 2018 forensic genealogy was used to match the DNA of the Golden State Killer to a distant, biological relative. Researched worked family lines to generate potential leads, eventually leading them to a suspect, Joseph J. DeAngelo. His DNA was tested, and it matched the killer's. DeAngelo pleaded guilty and was sentenced. The cold case, stretching back over 40 years, was finally solved.
Forensic genealogy can help identify victims too. In 2020, researchers were able to use DNA to link the bones of a girl, who had been murdered by the Green River Killer in 1984, with a GEDmatch profile for her mother, Cecile Gaspar. The identity of the girl's remains had been a mystery for almost four decades. Thanks to forensic genealogy they were given a name, Wendy Stephens, and a family to bury them.
Herein lies what is arguably the most important use for this technology—identifying the unknown, locating the missing, and connecting the forgotten with their families. One prominent case is currently unfolding not far from where I live. In late November, investigators in Philadelphia, Pennsylvania announced that after 65 years they had determined the identity of "The Boy in the Box" who is sometimes called "American's Unknown Child." In 1957, the body of a young boy was found inside a cardboard box near a road in Northeast Philadelphia. Neither his killer nor his identity were able to be found, that is until forensic genealogy was used. Authorities now claim to know the boy's name and his biological parents. Specific details are to be announced soon. [Update: On December 8, 2022, it was announced that the boy's name is Joseph Augustus Zarelli and he was born in 1953.]
What gives us an identity? If it is only our unique physical and personality traits, then why do so many people seek DNA tests in hopes of finding parents, cousins, and other relatives? Perhaps each of us is best understood as one part "me" and another part "we." Such a theory could account for the enduring appeal of genealogy, as well as my father's and my quest to document our entire Hagenbuch family tree.
It also explains the motivations of those individuals who have DNA linking them to our family but have yet to find both of their parents—yes they do exist! Thanks to genetic testing and forensic genealogy, we hope one day to add them to our tree and share their stories.