Family We Will Never Forget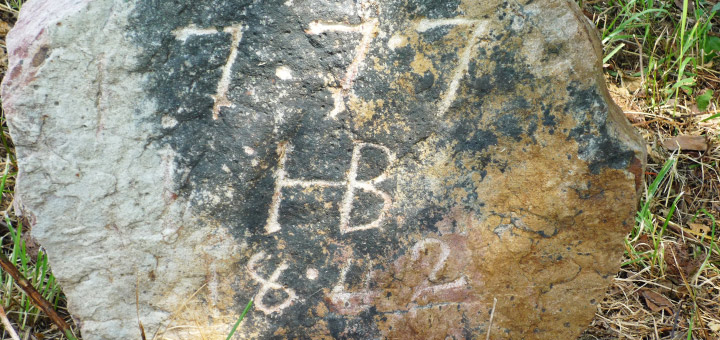 The other day I heard something that really struck a chord with me.
I was listening to an interview with Kevin Kelly, a prolific writer and co-founder of Wired magazine. At the end of the piece, Kelly was asked a question about Googling himself two centuries from now. He replied:
Because the honest truth is that even in 200 years, not one single one of us here is going to be remembered.
Kevin Kelly is obviously a very bright, accomplished individual. However, my immediate reaction to his comment was, "Really?"
During the past few months my father, Mark Hagenbuch, and I have begun to share the history and stories of our family – the Hagenbuch family. Some of the people mentioned in these are still alive. Many others lived tens or hundreds of years ago.
Growing up, I always knew that family was important. I realized that to be a Hagenbuch meant something and, unlike others, we shared a special connection with the beech tree. I can remember walking in the forest with my father and keeping our eyes open for the smooth bark of a beech. If we found one, he would point to it and decry those who would dare to carve their names into it. The beech wasn't just a tree. It was our family. We respected and appreciated it.
From an early age, I also knew that I was named Andrew for a reason. It was given to me in memory of my great, great, great, great, great, great grandfather, Andreas Hagenbuch. That said, it wasn't until I was nearly 30 that I wanted to know who Andreas was, where he came from, and how he and his family lived their lives.
Andreas Hagenbuch was born in 1711 and died in 1785. He lived out his entire life over 200 years ago, before the United States even had its first president. Andreas was not a particularly notable person. He wasn't an inventor or a leader. He wasn't a military hero or an explorer. But, for many of us, he is a reason we are here.
Today, we still remember Andreas Hagenbuch and his family. We know some, though not all, of the facts surrounding their lives. We know some of their joys and of their struggles too. It is safe to say that they are not forgotten.
Many people fear death and the legacy that they will leave behind. This is only logical as no one truly wants to be forgotten. The neuroscientist and writer David Eagleman has, perhaps, said it best:
There are three deaths. The first is when the body ceases to function. The second is when the body is consigned to the grave. The third is that moment, sometime in the future, when your name is spoken for the last time.
In that sense, Andreas and his family are still very much alive, as are so many other members of the Hagenbuch family. By sharing their stories, we allow new generations to connect with them.
Knowing one's family history is more than just a lesson in genealogy, it's a journey of personal discovery that runs deep within the human experience. The French artist Paul Gauguin touched upon this in the title of his painting Where Do We Come From? What Are We? Where Are We Going?
Family is like a thread woven from the past into the present and moving into the future. To see only one piece of this tapestry is to limit how much we can ever really know of ourselves.
As Hagenbuchs, we are so lucky that many in this family have believed in this idea and still do. Inspired by those around him, my father as a teenager began documenting our family. It is his hope, as well as mine, that those memories, stories, and people live on for centuries to come.
I sometimes wonder if Andreas Hagenbuch ever imagined what his legacy would be. Could he and his family have believed that two centuries later people would still be speaking their names, telling their stories, and keeping their memories alive? We can't know for sure, but I think they would have been pleased.